Americans are known for their big cars, big meals — and now their big wind farms.
US wind farms are huge by the standards of most mature markets, reflecting the country's wide open spaces, outsize electricity consumption and sophisticated capital markets. The largest onshore wind farm in Europe, Romania's 600MW Fantanele-Cogealac, barely cracks the top ten in the US.
And the average American project continues to get bigger, now hovering above 200MW on a capacity-weighted basis, according to the American Wind Energy Association.
Recharge dug into the largest US wind farms with the aim of connecting dots between these clean-energy monsters. The list highlights many interesting points.
The modern American wind market is only a dozen or so years old, meaning a fairly small group of people and companies – many of them European – have played a big role in shaping the industry. It won't always be the case that everyone knows everyone in US wind, but it often still feels like that today.
The biggest projects are more geographically spread out than one might imagine (although Texas takes the lion's share). Many are surprisingly old, with four of the top ten completed a decade or more ago.
Gigantic wind projects may become a bit rarer in the future, as the best sites are taken, transmission lines get filled up, and the industry learns to live without subsidies. But the era of horizon-filling American wind farms is far from over, with at least nine onshore projects of 400MW or larger in late-stage development or under construction at the end of 2018, according to AWEA — including the 3,000MW Chokecherry and Sierra Madre development in Wyoming, whose capacity would be equivalent to three nuclear-energy plants.
Meanwhile the offshore market, where projects tend to be even bigger, has only begun in American waters, and already Vineyard Wind has 800MW contracted off Massachusetts.
Note: The list is based on data from the American Wind Energy Association, which defines a single "project" as being contiguous and owned by the same ownership group – even if built across multiple phases.
10) 593MW Sweetwater (Texas)
Owned by Duke Energy and Leeward Renewable Energy
Sweetwater is an important piece of history for the market. As the oldest project on this list, Sweetwater's first 37.5MW phase was completed in 2003 – just as the US market was really starting to stretch its legs.
It was expanded aggressively over the next few years using a mix of GE, Siemens and Mitsubishi machines. Sweetwater helped pave the way for a wind boom in this part of central Texas between Midland and Abilene – a boom that still reverberates in the market today.
Utility Duke Energy acquired a stake in 2008 when it bought developer Catamount Energy, as part of an aggressive push into the wind business.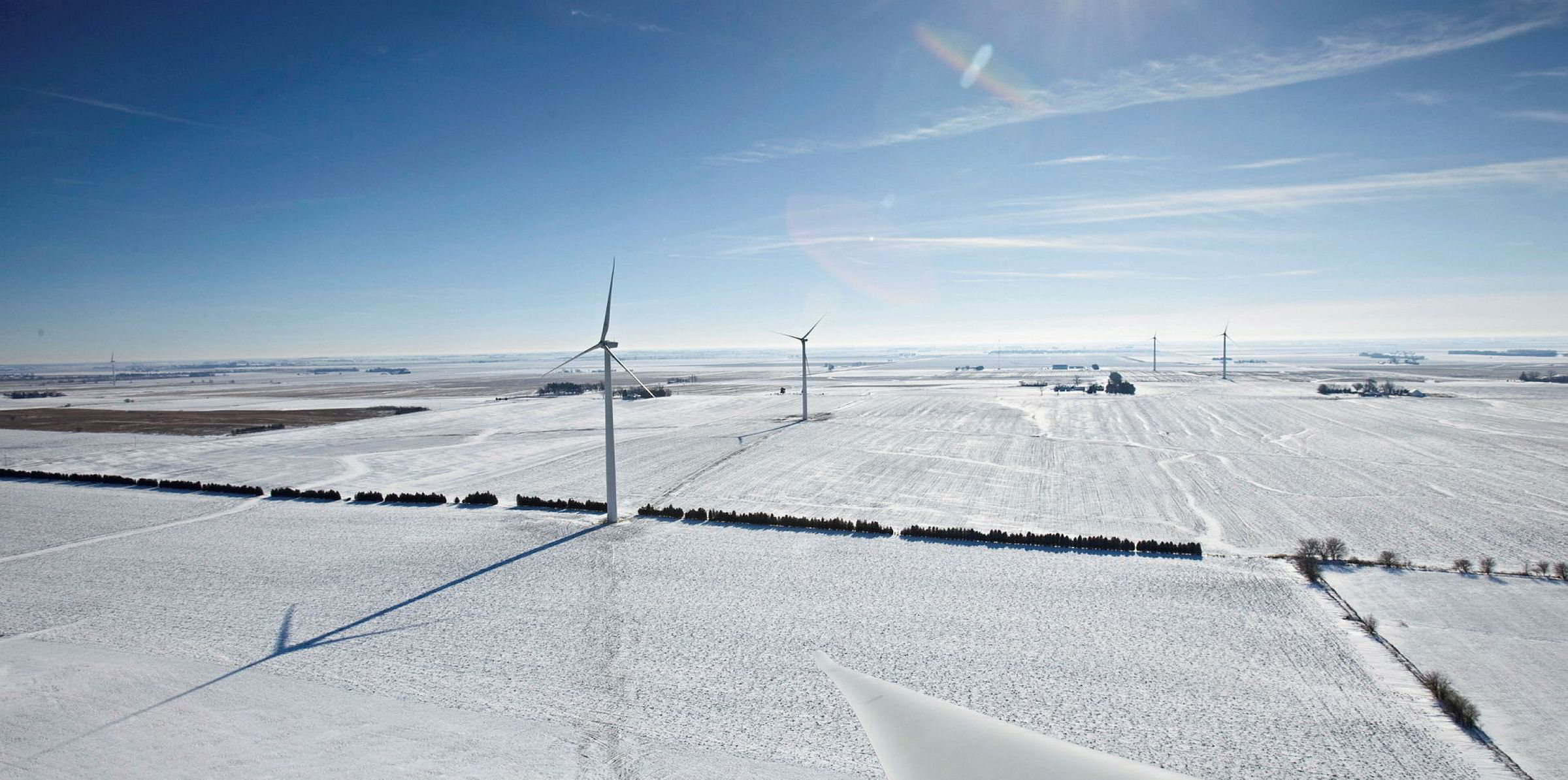 9) 600MW Fowler Ridge (Indiana)
Owned by BP and American Electric Power
A decade ago British oil and gas giant BP decided to bet big on US wind. Fowler Ridge was – and remains – its marquee project in the sector. BP built the first 400MW phase using Vestas and Clipper turbines, then tapped GE for an expansion, completed in 2009.
Fowler Ridge (pictured above) was a breakthrough for wind energy in the Midwestern state of Indiana. Like other early projects on this list, it paved the road for follow-on developments in the same area – including Pattern Energy's separate 150MW Amazon Wind Farm Fowler Ridge, completed in 2015 and a landmark for the now-thriving corporate wind market.
In early 2019 utility American Electric Power acquired a stake following the collapse of its 2GW Wind Catcher development.
8) 601MW Limon (Colorado)
Owned by NextEra Energy Resources
The three-phase Limon development, built in 2012-14, highlights one of the most important relationships in the US wind business: NextEra Energy Resources, the leading renewables developer in North America, and its long-time turbine supplier GE.
All of NextEra's wind farms on this list use at least some GE turbines, and Limon uses only GE machines – 368 of them, to be exact.
In a market as vast as US wind, NextEra's perennial domination is nothing short of incredible.
7&6) 663MW Capricorn Ridge & 736MW Horse Hollow
Owned by NextEra Energy Resources
In a market as vast, competitive, and fragmented as US wind, NextEra's perennial domination is nothing short of incredible.
The 15GW list of wind farms operated by Energy Resources, the utility group's independent generation arm, runs several pages long, and these are not small projects. Few companies anywhere in the world can throw up multi-hundred-megawatt wind farms with such apparent nonchalance.
NextEra and its yieldco own roughly 4GW of wind in Texas alone – about as much wind capacity as exists across the whole of Mexico – and a good chunk of it is tied up in the multi-phase Horse Hollow and Capricorn Ridge projects, built in 2005-06 and 2007-08 using a mixture of GE and Siemens turbines.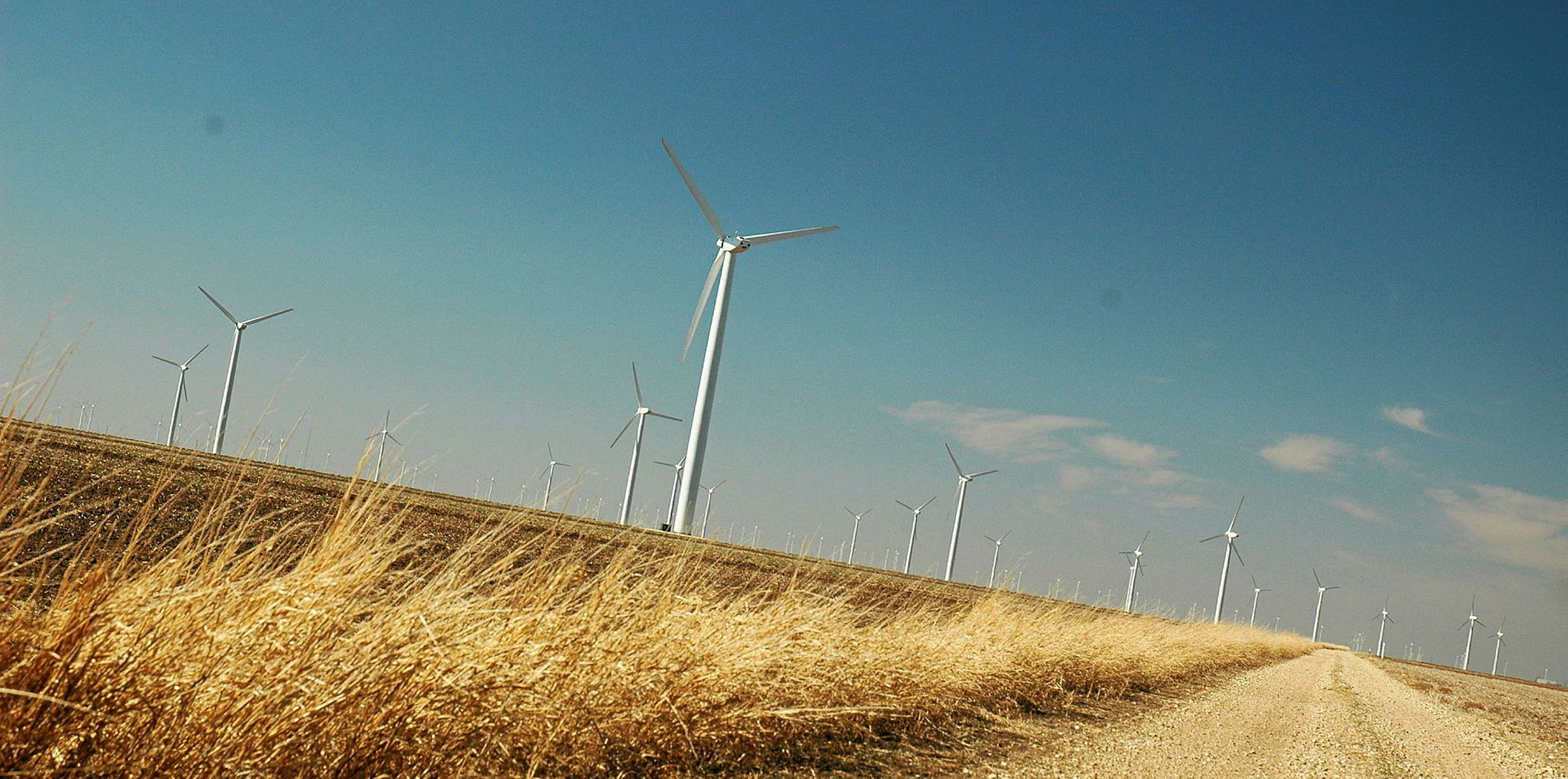 5. 782MW Roscoe (Texas)
Owned by E.ON Climate & Renewables
Built by Germany's E.ON, Roscoe (pictured above) was the biggest wind farm in the world when it came on line in 2009, dethroning NextEra's nearby Horse Hollow project – and adding to the sea of turbines in this rugged part of Texas.
Roscoe is a case study in the interconnected nature of the wind industry. It was reportedly initiated by a local farmer, who convinced Irish developer Airtricity to come in and build it. Airtricity was at the time led by Eddie O'Connor, who soon left to found Mainstream Renewable Power – with Airtricity then selling its North American assets to E.ON.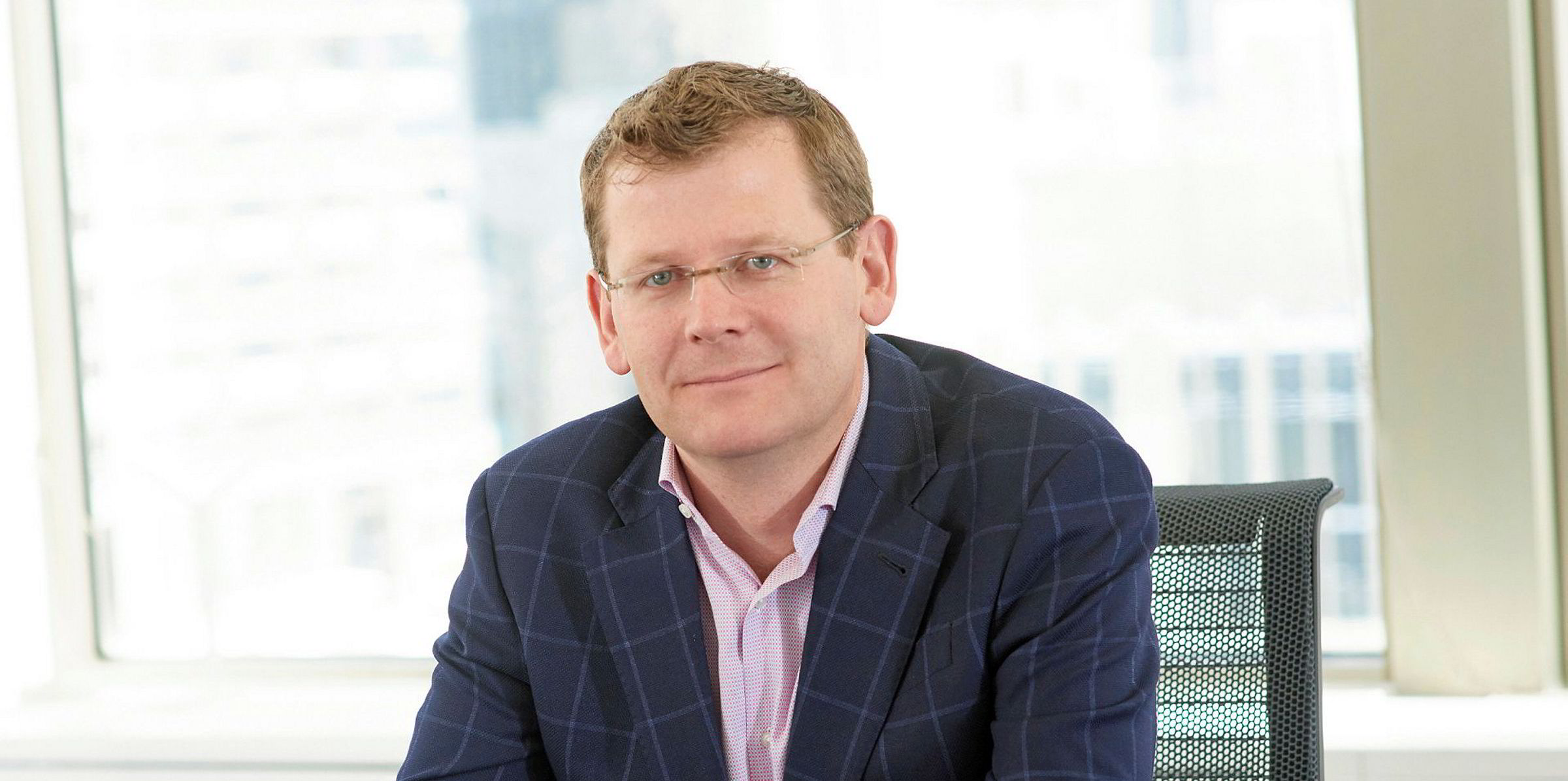 Declan Flanagan (pictured left), also from Ireland, transferred to E.ON from his previous role as CEO of Airtricity North America, and oversaw Roscoe's construction. Flanagan later founded Lincoln Clean Energy, the Chicago-based developer that was acquired last year by Denmark's Orsted.
Far from a mere artifact, Roscoe remains the second largest wind farm in Texas – and E.ON last year added several large-scale battery facilities to the site.
4. 801MW Meadow Lake (Indiana)
Owned by EDP Renewables North America
Meadow Lake exemplifies a strategy used by many developers on this list: Find a great site, build a first project, make sure the neighbors stay happy, then keep adding capacity. Few, however, have done it as long or as well as EDP has at Meadow Lake, a two-hour drive from Chicago into northern Indiana.
The Portuguese company finished the first phase a decade ago using Vestas V82 1.65MW turbines; in 2018 it wrapped up the sixth phase with Vestas V136 3.6MW machines, pushing the complex beyond 800MW.
These days Houston-based EDP Renewables North America is seen as a crown jewel in EDP's global empire, and the US subsidiary has emerged as a sticking point in China Three Gorges' takeover bid for the company.
3. 845MW Shepherds Flat (Oregon)
Owned by Caithness Energy
The massive Shepherds Flat project, sprawling across 32,000 acres (130 sq km) along the Columbia River in northern Oregon, is an unusual entry.
Not only had Caithness Energy, a privately owned independent power producer, not built any wind farms before it took on Shepherds Flat; the New York-based company never built another wind farm.
The project raised eyebrows at the time for the vast amount of subsidies it managed to pin down under the Obama administration, reportedly totalling $1.2bn for the $1.9bn project, including a federal loan guarantee and the investment tax credit, the latter rarely used in the wind business.
But Shepherds ultimately won over most of its critics, bringing hundreds of jobs to a remote part of Oregon during the depths of the Great Recession.
2. 912MW Los Vientos (Texas)
Owned by Duke Energy
Like Meadow Lake, Duke's Los Vientos complex was something of a marathon – spanning five phases and more than 400 turbines installed between 2012 and 2016.
While it's yet another monster project in the Lone Star State, it's unique on this list in being located far from the west Texas market.
Instead, it's part of a more recent development push that has targeted southern Texas, a region that benefits from winds whipping in off the Gulf during peak hours for electricity demand – in contrast to west Texas, where much of the wind generation comes at night. The project uses a mixture of Vestas, Siemens and Mitsubishi turbines.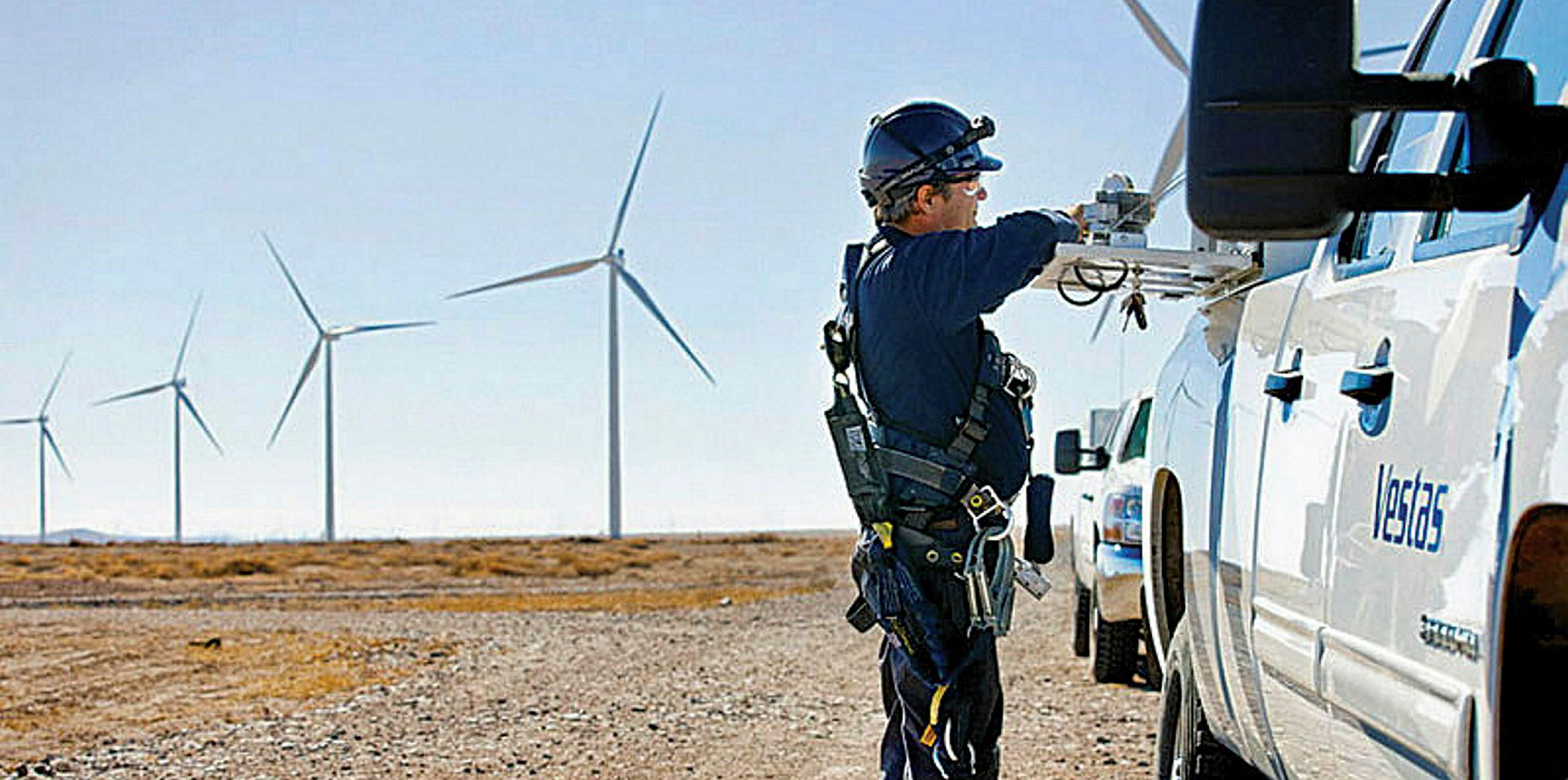 1. 946MW Alta Wind (California)
Owned by Clearway Energy
Finally, the biggest kahuna of them all. Located in the Tehachapi Mountains of southern California near the load centre around Los Angeles, the Alta development (pictured above) is even more impressive than its gold-medal capacity first suggests.
Built across a dozen phases by developer Terra-Gen Power with GE and Vestas turbines, the full complex stands at more than 1.5GW – second only to the Gansu development in China globally. Terra-Gen quickly sold some of the earlier phases, and in 2014 NRG Yield (now known as Clearway Energy) acquired the remaining 946MW, making it the owner of North America's largest wind farm.
Wind development has become much trickier in California, but Terra-Gen continues to profit off its early move into the Tehachapis, completing a rare 193MW project in the area just last year and another in the pipeline.