Attention in the offshore wind industry may have turned to emerging markets in the US, Asia and elsewhere, but the European sector is very much alive and kicking.
The ten biggest projects due to come on line in the next few years will add a staggering 8.8GW to Europe's existing 18.5GW capacity — and each individual project is larger than the world's biggest existing offshore wind farm, the 659MW Walney Extension in the Irish Sea.
This new batch of enormous projects will also see turbines rapidly increasing in size, with the first 10MW workhorses to be used at Hollandse Kust Zuid 1&2 and 13-15MW machines expected to be used at the 900MW He Dreiht. The former will also become the world's first offshore wind farm to operate with subsidies (although the Dutch state pays for its grid access).
For this ranking, Recharge has only selected projects that have already entered their construction or pre-construction phases, or have secured government support or an operating licence.
10) East Anglia 1 (714MW)
This £2.5bn ($3.3bn) project in the UK North Sea received a contract for difference (CfD) back in February 2015 at a strike price of £119.89/MWh. Owner Iberdrola and developer ScottishPower Renewables (a unit of Iberdrola) have begun construction about 73km off the east coast of England and will install 102 7MW Siemens Gamesa SWT-7.0-154 turbines, with completion expected next year.
EA1 is the first of four "East Anglia" projects that may eventually form a 3.6MW mega cluster in the North Sea, including the 1.2GW East Anglia 3, the 900MW East Anglia 2, and the 800MW East Anglia One North projects.
The latter two are still pending approval, while EA3 has been consented, which means it can bid in upcoming CfD auctions, but has yet to receive support.
9) Borssele 3&4 (732MW)
The Blauwind consortium of Shell, Van Oord, Eneco and Mitsubishi won the right to develop this Dutch North Sea zone at auction in late 2016 with what was then a record low winning bid of €54.50 ($61) per MWh, beating the previous holder Orsted 's €72.70/MWh for Borssele 1&2 (see No. 8). Orsted had hoped to build all four Borssele units as one super-sized project.
In early 2018, Shell sold a 45% stake in the project to private equity fund manager Partners Group, which is now the largest shareholder in the consortium. The oil giant, which has become serious about its offshore wind involvement, still maintains a 20% stake, while Japan's Mitsubishi Dutch utility Eneco and Dutch contractor Van Oord hold the remainder.
Borssele 3&4 is now in the pre-construction phase, with commercial production expected in early 2021. Perhaps unsurprisingly given Mitsubishi's involvement, Blauwind wants to install 102 9.5MW turbines from offshore-only OEM MHI Vestas, which is 50% owned by Mitsubishi Heavy Industries.
8) Borssele 1&2 (752MW)
Orsted's (then Dong Energy) €72.70/MWh winning bid for Borssele 1&2 at a tender in early 2016 was the first project to be built for under €100/MWh and considered a milestone for the offshore sector, kick-starting a rapidly decline in future winning auction bids.
Orsted plans to start offshore construction in the Dutch North Sea next year, erecting 94 Siemens Gamesa 8MW SWT-8.0-154 turbines, and has chosen the port of Buitenhaven in the town of Vlissingen to serve as O&M base for the wind farm, which will become the country's largest once it enters operations in late 2020.
Like Borssele 3&4 and the Hollandse Kust projects, it forms part of the Netherlands' plan to add 3.5GW in offshore capacity by 2023. The country has since raised its ambition further, with plans to add a further 7GW in 2024-30.
7) Hollandse Kust Zuid 1&2 (760MW)
Hollandse Kust Zuid 1&2 will be the world's first subsidy-free offshore wind farm when it begins operation in 2023, relying purely on the wholesale electricity price to make its money.
After EnBW and Orsted won projects at a German auction in April 2017 with zero-subsidy bids (with completion dates of 2024 and 2025), the Dutch government tested the waters with the world's first zero-subsidy tender, which took place in March 2018. This auction — for what was then the 700-750MW Hollandse Kust Zuid 1&2 — was won by Swedish utility Vattenfall via its Dutch subsidiary Nuon.
Vattenfall plans to use 76 of Siemens Gamesa's new SG 10.0-193 DD machines at the North Sea project. It also wants to deploy the same turbines at the Hollandse Kust Zuid 3&4 project (also 760MW), another zero-subsidy area for which tender results are expected in coming months. If Vattenfall were to win at that auction, Hollandse Kust Zuid 1-4 would become a single project and top these rankings with a combined 1.52GW.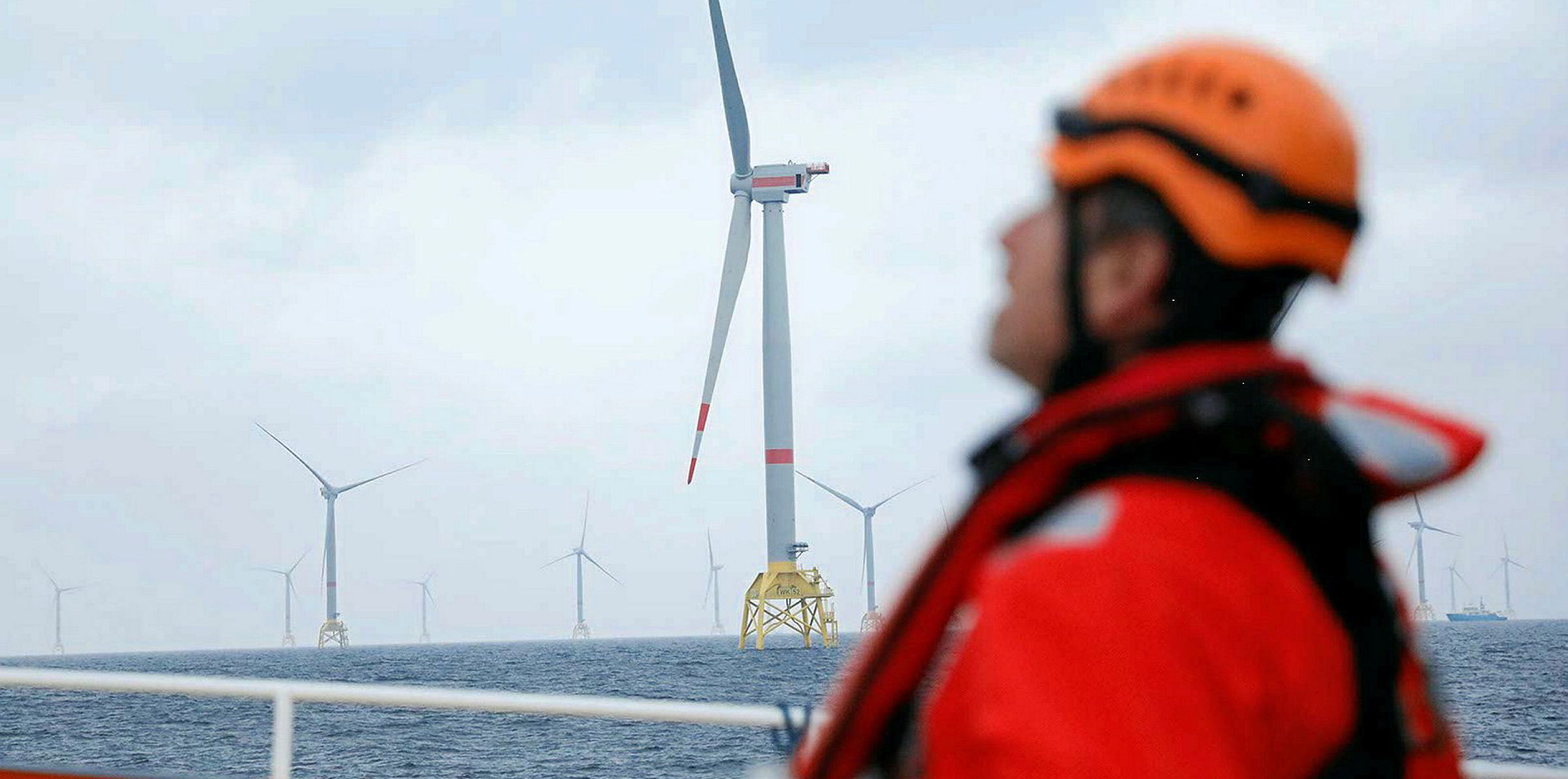 6) Wikinger/Baltic Eagle complex (836MW)
This is the only project on the list that is already substantially part-built. In October last year, Iberdrola announced that its operational 350MW Wikinger would be combined with the yet-to-be-built 476MW Baltic Eagle and 10MW Wikinger Süd to create a single 836MW complex.
The €2.5bn Wikinger/Baltic Eagle wind farm will become the largest in the Baltic Sea upon completion in 2022-23.
The Spanish utility won the rights to build Baltic Eagle at Germany's second offshore wind tender, with a bid of €64.60/MWh — a remarkably high rate given the zero-subsidy outcomes elsewhere, and was probably due to a lack of competition at the auction.
Iberdrola has chosen MHI Vestas as the preferred supplier for Baltic Eagle, where it wants to erect up to 52 of the OEM's V174-9.5MW turbines.
5) Triton Knoll (860MW)
German utility Innogy won the rights to the £2.3bn North Sea project at a UK CfD auction in 2017 with a strike price of £74.75/MWh.
Last August, Innogy sold a 41% stake in the project to Japan's J-Power (25%) and Kansai Electric Power (16%), highlighting the growing involvement of Japanese investors in European offshore wind, and weeks later announced it had reached financial close on the project.
The Triton Knoll consortium expects to install 90 of MHI Vestas' V164-9.5MW turbines, and commission the array in 2021. The OEM said it will set up a turbine pre-assembly operation in northeast England to deliver the machines.
Innogy's renewables assets and projects will become part of a revamped RWE later this year if competition authorities approve of a share- and asset-swap deal with rival utility E.ON.
4) He Dreiht (900MW)
EnBW surprised the world in 2017 when it won the rights to He Dreiht at Germany's first offshore wind tender with a zero-subsidy bid.
As the North Sea project is not scheduled for commissioning until 2025, the German utility is betting on rising wholesale electricity prices, as well as a new generation of cost-saving 13-15MW offshore turbines to be on the market by then. EnBW said the zero bid was possible as it also counts on synergy effects from nearby offshore arrays, such as its 610MW Hohe See/Albatros project.
The subsidy-free outcome in the German tender prompted the Dutch government to hold a pure zero-subsidy tender, and triggered discussions about zero-subsidy projects in emerging offshore wind markets such as Poland.
3) Moray East (950MW)
The EDP Renewables-led project was successful in the UK's 2017 CfD auction, with a £57.50/MWh strike price, and is slated to be operational in the spring of 2021.
Portugal's EDP Renewables owns a 43.3% stake in the £2.6bn project off northeast Scotland, with French utility Engie holding 23.3%, and 33.4% divided between the Mitsubishi-led power business platform Diamond Generating Europe, the Japanese conglomerate's own finance vehicle Mitsubishi UFJ Lease & Finance and a Dutch unit of Japanese utility Kansai Electric Power.
Like Borssele 3&4, where Mitsubishi also has a stake, the Moray Offshore Renewable Power consortium has chosen MHI Vestas as the North Sea project's turbine supplier, with a view to using 100 V164-9.5MW machines.
Siemens will deliver three of its innovative cost-slashing offshore transformer modules that attach directly to turbine foundations.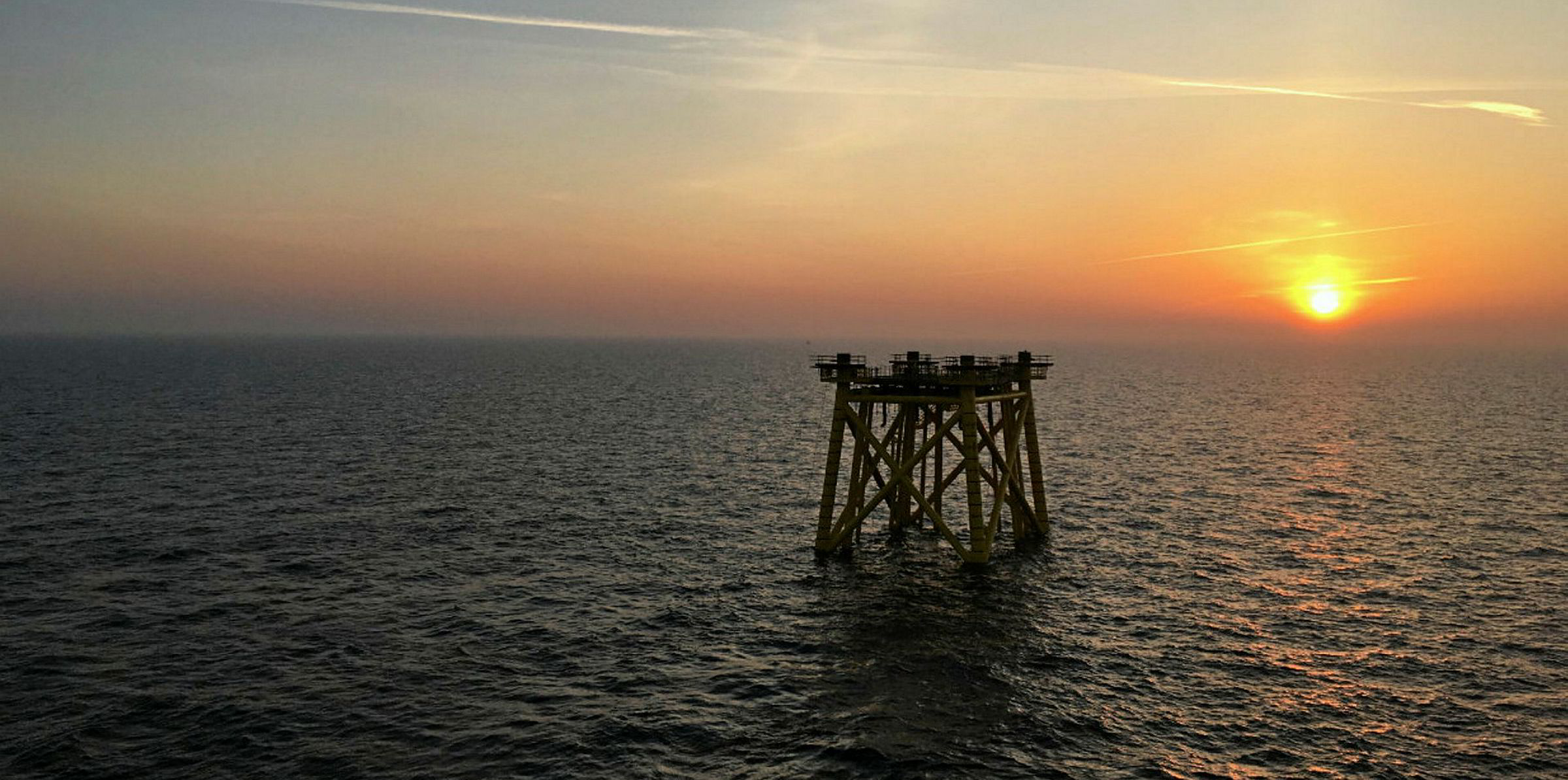 2) Hornsea 1 (1.22GW)
Hornsea 1 marks the advent of gigawatt-scale offshore wind farms that can compete in size with nuclear power plants.
When commissioned in 2020, the 1,218MW project off the Yorkshire coast in England will briefly become the world's largest offshore wind farm, and will have what now seems like an extraordinarily high CfD strike price of £140/MWh, which was granted by the UK government back in 2014.
Project owner Orsted divested half of Hornsea 1 to infrastructure fund Global Infrastructure Partners late last year. The owners are installing 174 Siemens Gamesa 7MW SWT-7.0-154 machines, the first of which became operational in February.
1) Hornsea 2 (1.39GW)
Hornsea 2 will become the world's largest offshore wind project when it enters operation in 2022.
Siemens Gamesa will supply 173 of its SG 8.0-167 DD turbines for Orsted's 1,386MW project off the English east coast, a major prize for the German-Spanish turbine manufacturer.
The Danish utility won Hornsea 2 at the 2017 UK CfD auction with a strike price of £57.50/MWh — less than half the rate it will receive for Hornsea 1.
Orsted also owns the rights to the 2.4GW Hornsea 3 project, which would easily become the world's largest offshore wind farm if it is ever built. Orsted has submitted a planning application for the project and is expecting a consent decision later this year. If it wins consent, Orsted would still have to bid at a CfD auction for the rights to develop the project.