Belgium has opted for a contract for difference (CfD) auction for the upcoming tender for its up to 3.5GW Princess Elisabeth zone in the English Channel.
"Our latest decision was a decision on the tender design for the Princess Elisabeth zone, our new zone for wind turbines," An Stroobandt, the deputy head of cabinet of Belgium's energy minister, told the audience at a panel of the WindEurope conference in Copenhagen.
"You will be pleased to hear that we decided for two-sided CfDs. So, we have taken the advice of the IEA [International Energy Agency], giving confidence to investors, giving them security, while also providing for a direct supply of electricity to industry, and even to citizens."
She recalled that Belgium recently presented its idea to build an energy island (connected to new wind farms), which she added will connect to an also planned Danish energy island in the North Sea.
Belgium despite its short coastline of a mere 67km already has 2.3GW of operating offshore wind capacity. The wind sector is lobbying for an additional 6GW instead of the up to 3.5GW planned in the Princess Elisabeth zone, which previously had also been considered by the government.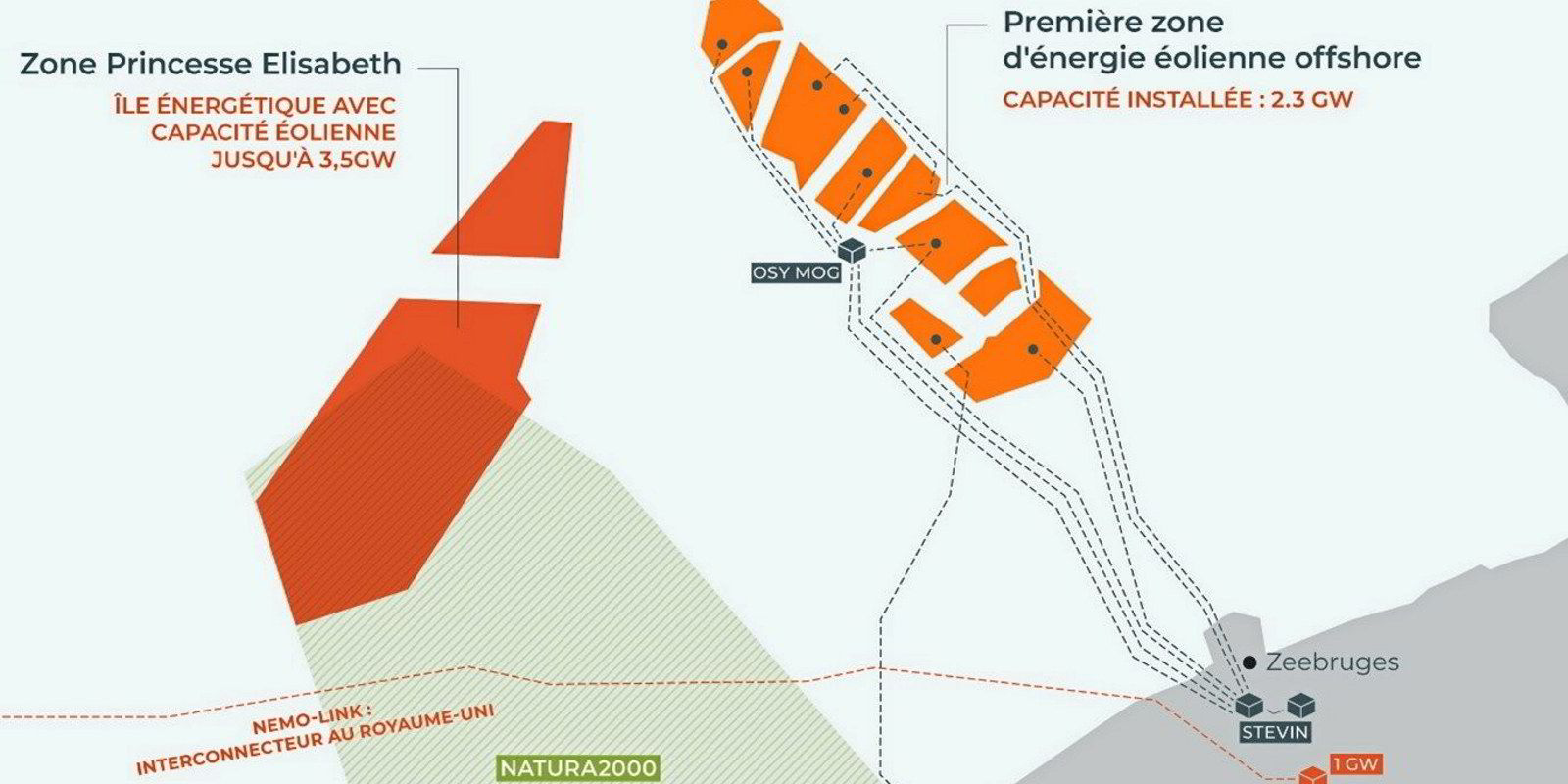 An increasing number of European countries – from France to Poland – have opted for a CfD tendering scheme for offshore wind, first championed by the UK.
Two-sided CfD contracts are signed between the power generator and the State, which determines a strike price in an auction that guarantees the producer a minimum revenue. If the wholesale power price is below the strike price, the state will pay the operator the difference, while the electricity producer has to pay back a difference to the State at times when power prices are higher than the strike price achieved at the auction.
The tender will be for two sites of 1.4GW each, and one 700MW zone, the Belgian Offshore Platform told Recharge.