Principle Power, whose three-column semi-submersible designs have already been deployed on pioneering floating wind projects, has launched a fourth generation of its WindFloat concept aimed at lower cost industrialisation and facilitating supply chain participation in regions with differing fabrication capacities and port characteristics.
The innovations include an alternative design that shifts from tubular to hexagonal geometry as part of a new flat-panel and pontoon-based solution that is ultimately geared toward upscaling production in a floating wind industry still struggling to mature toward gigascale deployments.
Hailing from California, Principle Power began developing offshore wind technologies in 2007 and has come to the fore in an industry that is today overcrowded with design concepts but at an incipient stage when it comes to deployment.
The WindFloat design has proved a pacesetter in the fledgling sector and Principle Power has seen its platforms launched at milestone projects such as Portugal's WindFloat Atlantic and Scotland's Kincardine (see panel at foot).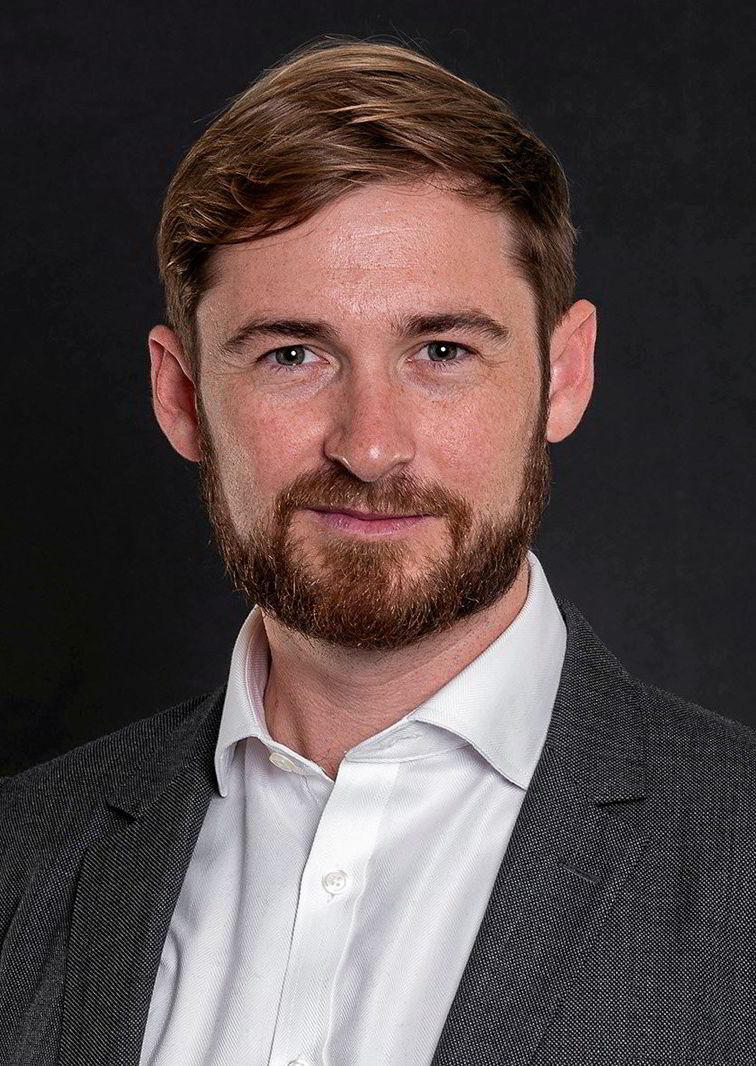 Both projects used a second generation design essentially adapted for what were then full-scale turbines in the 8-10MW class.
"This stage was about forming a business case that was really bankable and financeable on the kind of power purchase agreement basis used for both projects" recalls Principle Power's chief commercial officer Aaron Smith.
The moored semi-submersible concept drew on oil and gas industry experience, with features including a dynamic ballast system to sustain a more upright turbine tower position amid varying wind speeds and directions, and a delivery concept that allowed onshore construction and float-out to reduce dependence on marine resources.
A third generation design threw the focus on application, introducing modular aspects to the fabrication and assembly of sub-components to facilitate deployment in different regions and assembly at local ports.
Projects using this third generation design include Les Eolinnes Flottantes due Golfe de Lion (EFGL) project, currently under construction, featuring three 10MW turbines in the French Mediterranean.
Principle Power says its latest designs, unveiled this week, are geared even more strongly toward industrialisation in a world where gigawatt-scale projects are moving to a more diverse range of geographies, with different demands and capacities in the supply chains, including more restrictive port infrastructure.
"We are taking all of the lessons learned and branching out the portfolio to launch two new fourth generation designs," says Smith.
"Overall, providing greater flexibility can help us bring in local supply chains, increase competitiveness, and help find the best solution for customers."
The first of the new designs, called WindFloat T, is intended to facilitate the most automised forms of modular fabrication – including orbital welding, robotic manufacturing, and assembly of columns, trusses and heave plates – but it is essentially a variation of established tubular fabrication methods.
The new WindFloat F design shares the same three column architecture and operational principles but opens the door to flat panel construction techniques often used in the oil industry when fabricating pontoons and columns for semi-submersibles.
The flat panel method, also familiar in the shipbuilding industry, required some changes in the design geometry. "Here, the columns are not circular, they're hexagonal, and we have pontoons on that structure as well, which gives us a lot of flexibility for draft and for managing draft in ports," Smith says.
The change is a reflection of the expanding range of regions and supply chain companies potentially involved in the floating wind sector, not to mention a growing focus on costs.
"The industry really started in Europe, but now we're seeing a lot of major projects under development in Japan and Korea, and we're seeing Australia, the Philippines, Vietnam, and others start to come into the market," Smith notes.
While Japan and South Korea host shipbuilding and offshore construction industries able to take established designs used so far in Europe, the supply chains of some of the other emerging locations have different characteristics, such as a leaning toward established panel fabrication lines.
"Utilising existing capacity tends to be more attractive than new investment until new kinds of demand are mature. With suppliers already set up for industrialised production of blocks and modules, the idea is to break the WindFloat design down into modular sub-components that can be built in panel lines, assembled and loaded out at the port," Smith says.
Some of these emerging markets also require working in shallower or more space-constrained ports than is typically the case in Europe, adding to the advantages of inherently buoyant structures.
The WindFloat F is designed for ultra-shallow wind turbine integration in ports as shallow as nine metres, while additional buoyancy from pontoons also minimises column diameter and footprint, the designers say.
Market 'bumpiness'
Principle Power also has an eye on the challenges facing the industry and what Smith calls the recent "bumpiness" in the market.
While Principle Power has also been working closely with suppliers on expectations and costs for the kind of specialised facilities and improvements that would allow floating offshore wind to go to high scale, lower cost output, he stresses that the latest design innovation is a step on this path, especially by facilitating localisation.
"We are all still learning the best ways to industrialise, but leveraging existing capacity to build the first projects is fantastic. We know that people won't necessarily make investments in new facilities until they see that the kind of future trajectory is going to serve those facilities," the tells Recharge.
Being at the front end of this industry, our responsibility goes a bit deeper than being a designer.
"Being at the front end of this industry, our responsibility goes a bit deeper than being a designer... to some extent, we have to help motivate all of this change to happen," he notes.
While spurring the floating wind industry toward global expansion with its own designs, Principle Power is also among those calling on governments to do more to provide the certainty that investors crave.
"You need to make an almost generational commitment to the offshore wind industry to ensure that when people make those investments, they have a sufficient pipeline to pay back those costs," he says.
Smith also throws considerable emphasis on the importance of port investments.
"A lot of policymakers want to set up supply chains locally and it is eminently possible to do that, but you need to have public-private investment in ports. Nobody is going to invest in a supply chain without really capable ports to serve the industry," he states.
One country facing this challenge now is Portugal, where floating wind auctions are in the planning stage and where Smith hopes that a recent decision to scale back the shorter-term 2030 target to 2GW is a healthy sign of realism as it works on what he calls "significant objectives for a supply chain that already has the advantage of excellent natural harbours".
Principle Power was also among the companies affected by the negative industry response to the UK's most recent (AR5) allocation round for renewables capacity.
"We take this in our stride, but the real risk is that it is going to push project timelines back and reduce confidence. Delaying orders has some knock-on effects along the supply chain and putting investments on hold delays the very capacity additions that could unlock some of the pressure," Smith muses.
Smith said the 17GW of allocated capacity and plans for new auctions in the Celtic Sea and possibly Scotland suggest the UK can consolidate its lead in floating wind, but he highlighted unlinked interest rates and auction mechanisms as elements that could be changed to share the risks more.
"I think government has an opportunity for a reset now. This should include a realistic conversation to help wean them off the idea that least-cost auctions are the best options to deliver the right kind of benefits and returns to society, including energy security" he states.
"Offshore wind is still one of the most affordable sources of newbuild power generation in coastal nations, even at the prices that it would take to deliver it today. The conversation about whether price levels are sufficient for sustainable supply chains and profitability must be developed if we want to meet decarbonisation targets."
Smith said his own company's design innovation announced this week was just part of its own drive to help kick start commercial scale deployments by driving down the cost curve.
"We are also launching an industrialisation program that we call 300 by 30, which is 300 offshore WindFloats to be deployed by 2030," he tells Recharge.
He described the envisioned deployment of 5GW of 15MW turbines as "eminently achievable" wedded to the right designs and the industrialisation strategy.
"You can't really start talking about cost levels until you start deploying. This means providing an investment environment where people start seeing that projects are being delivered on time on schedule, and people are actually making a return in this industry," he says.
Once this happens, Smith predicts "a huge flood of investment... because everybody knows that all the signs point towards decarbonising society through offshore wind technology."
Smith reckons getting to the mature stage where build-out gains its own momentum will require some early-stage ring-fencing to help floating wind get off the ground, focusing on deliverability as much as price competition .
He lauds a recent legislative move in California. where a centralised procurement process bill for large scale renewable energy was signed into law.
"We're really optimistic about progress in our home state, where we are looking at a target of 25GW by 2045 and between two and five gigawatts by 2030. We just saw passage and signature of the bill to centralised procurement process, which was the big missing gap.
"And we're seeing the government taking very seriously the comments of the industry that we need ports on a different scale to make projects happen in California."
The WindFloat story
The WindFloat design has proved a pacesetter in the fledgling sector and Principle Power has seen its platforms launched at milestone projects such as Portugal's WindFloat Atlantic and Scotland's Kincardine.
A WindFloat1 prototype was deployed in Portugal in 2011, operating in waves of up to 17 metres over a five-year testing phase before moving to Scotland as an outlier for the Kincardine floating wind project there.
WindFloat1 helped seal Principle Power's place in a joint venture with Spanish oil company Repsol and renewables giant Ocean Winds leading to the deployment of the 25MW WindFloat Atlantic 20km offshore Viana do Castelo, Portugal.
WindFloat Atlantic's three 8.4MW wind turbines stand 185m above the ocean surface at a water depth of 100m.
The small-scale array was connected to the Portuguese electricity grid in 2020 and certified to operate for 25 years. Today producing 5% more electricity than forecast, it has served as a reference point as Portugal prepares for a major floating wind tender, expected next year.
The Kincardine project, 15km off the coast of Aberdeen today hosts five 9.5MW turbines in water depths of up to 80m.
The WindFloat design is at the forefront of planning for pioneering floating wind projects in the pipeline in Japan, South Korea and in the USA. among others.
Principle Power so far has 75MW of capacity in operation and 30MW under construction, and sees itself as the market leader in floating wind technology.
The company has secured exclusivity to supply WindFloat technology totaling 10GW of projects under design contract.