Five hundred gigawatts is a big number anywhere in the global power system. But when a US government scoping report concluded earlier this year that a renewable energy resource of this magnitude was waiting to be harnessed from the winds streaming over the Gulf of Mexico, many eyes in the industry widened.
Green is the new black. Subscribe to Accelerate
Get the market insight you need into the global oil & gas industry's energy transition – from the new newsletter from Upstream and Recharge. Sign up here
Modelling by the Bureau of Ocean Energy Management (BOEM), the arm of the US Department of Energy that oversees development on the country's outer continental shelf, calculated there was 1.9TW of offshore wind potential in the Gulf's waters, of which more than 500GW could be commercially developed for electricity generation.
"Offshore wind could be developed into a 500GW-plus power network, spread across the waters of all Gulf of Mexico states, with Texas and Louisiana showing the highest overall technical resource potential," says BOEM's Gulf of Mexico regional director Mike Celata, noting that the Gulf represents 32% of the country's shallow sub-50-metres-water wind capacity potential.
"There is also some potential for other marine renewable technologies in the Gulf of Mexico, including wave, tidal, and ocean thermal energy conversion," he adds, pointing to the 86TW of long-term "gross potential" from open-ocean solar, marine energy and offshore wind identified in the modelling report.
"And longer term, [we see] offshore renewable energy used to produce hydrogen from seawater."
Promise isn't power production though. Wind speeds are measurably lower in the US Gulf than off the Atlantic seaboard, where 20-30GW of bottom-fixed offshore wind is in the pipeline for construction by the end of this decade, and over the Pacific, where a first industrial-scale floating wind tender is now tantalisingly close.
Offshore wind could be developed into a 500GW-plus power network spread across the waters of all Gulf of Mexico states

BOEM Gulf of Mexico regional director Mike Celata
So it will be a question of whether offshore wind can seize the "early opportunities that may exist" in aiding oil & gas production, notes Celata, firstly in powering platforms to extend output while cutting emissions, that will determine how quickly the transition gets up to full steam.
Powering oil & gas platforms
The idea of powering offshore oil platforms with offshore wind is gaining credence after years of being dismissed as uneconomic by Big Oil and as "dirtification" of wind by renewables advocates.
Norway's Hywind Tampen project, an 88MW floating wind array linked to the Snorre Gullfaks oil & gas complex in the North Sea that will cut CO2 by more than 200,000 tonnes a year, will be a test case for the technology tie-up, with close attention being paid by developers on both sides of the old and new energy divide.
And across the sea off the UK, French floating wind technology developer Ideol this year inked a deal with Kerogen Capital, a private equity fund manager with a specialist track-record in the international petroleum sector, to develop offshore wind-powered oil & gas projects.
There are also other low-profile projects now bubbling away for offshore wind-driven schemes in the US Gulf and off Southeast Asia, though developers — including BP, Chevron and Equinor — are chary of saying much about early engineering on these.
Walter Musial, head of offshore wind at the government-run National Renewable Energy Laboratory and lead author on the BOEM report, points to the fact there is an overarching industrial logic to the model: "Like Equinor's Tampen project in the North Sea, the potential for floating wind turbines to power oil & gas [fields in the Gulf of Mexico] could be real due to the overlap in the resource area."
Benefits including cheaper running in supplying electricity to offshore oil & gas platforms, compared to expensive-to-run natural-gas or diesel-powered generators and the potential of using wind power to boost production.
Roy Robinson, chief executive of Houston-based offshore technology company Excipio Energy, says employing offshore wind to power subsea tie-backs has clear attractions for oil companies.
"First, development of contingent reserves [discoveries too small to justify a new platform but too far away to tie back to an existing platform]; second, even if there is a platform within tie-back distance it may require pumping to get there with enough pressure which usually means adding more power capacity to the host platform — which is a problem as space is limited offshore," he says.
"Using renewable energy you can power the tie-back and subsea factory equipment without adding to the host. Tie-backs like this can extend the life of these multi-billion-dollar investments."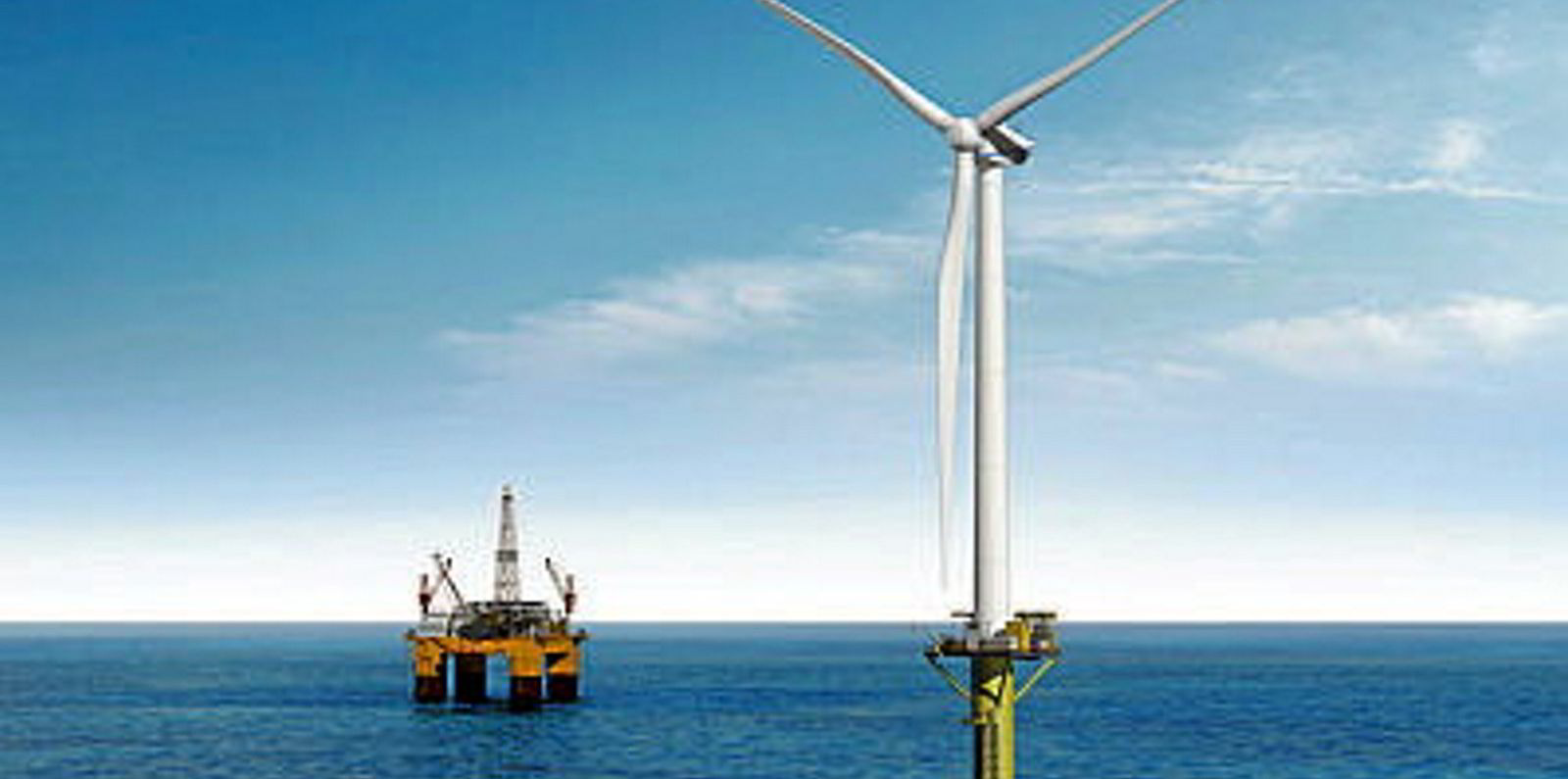 Musial adds that floating wind can, of course, reduce the carbon footprint of oil & gas facilities in deeper water, like Hywind Tampen.
"The largest units lie in ultra-deep waters, that is more than 1,500 metres, secured by moorings to the seabed," he says. "Although mooring floating wind units in these waters will be costly, the economics of these off-grid solutions is not as critical as it is for commercial offshore wind and the mooring technology required can be built on oil & gas experience."
Charley Rattan, a Shell alumni who is now an independent consultant, believes the size of the opportunity for offshore wind in the US Gulf combined with the pressing predicament of managing increasingly uneconomic hydrocarbon assets in a "new climate-driven world" are convincing more and more executives in fossil-fuels finance departments.
Most of the majors present in the Gulf of Mexico and indeed elsewhere, are considering what to do with their assets in the new climate-driven world – BP, Shell and other majors

Offshore wind industry consultant Charley Rattan
"The UK, the world leader in offshore wind, has built around 10GW. At a stroke, BOEM could raise this fiftyfold — 500GW — in one region alone. Everything, as the old saying goes, really is bigger in Texas.
"Most of the majors present in the Gulf of Mexico and indeed elsewhere, are considering what to do with their assets in the new climate-driven world. BP, Shell and other majors have committed to net zero by 2050, and this is on a global basis."
Another advantage of opting for offshore wind is that it could remove the need to decommission existing platforms when their fields become uneconomic to exploit — end-of-life projects can cost more than $100m for a single field, and are set to become more frequent as reserves dwindle and if crude prices remain low.
Offshore hydrogen production
Oil & gas companies could instead repurpose their production platforms as offshore substations or for wind-powered hydrogen — using electrolysers that split purified sea water molecules into hydrogen and oxygen. They could even add captured CO2 to produce synthetic fuels on site. Then the H 2 or so-called "e-fuel" could be pumped to shore using existing gas and oil pipelines.
Excipio Energy is already working with the Gulf Offshore Research Institute on behalf of Houston-based oil & gas operator Peregrine on engineering to convert oil platforms into renewable-energy hubs in the US Gulf, while in the Dutch North Sea, Shell is moving forward with its CrossWind offshore wind/hydrogen project.
Coupling offshore wind with green hydrogen production offers "huge potential" for the region to reinvent itself, says Erik Rijkers, market development and strategy director at floating wind data analyst Quest.
"We see the region having huge potential due to its dense infrastructure of obsolete oil & gas production facilities and pipelines that could support wind-to-hydrogen production models," he tells Recharge.
Brandon Burke, policy director of industry advocacy body Business Network for Offshore Wind, believes the oil & gas sector's "hard won" lessons in operating in the US Gulf and existing transport infrastructure could be parlayed to the region's gain.
"The Gulf Coast's experience with offshore energy production, and proximity to existing offshore oil and gas infrastructure, could be leveraged to explore and study synergies between offshore wind and hydrogen," he says. "Although natural gas and hydrogen are of course very different molecules, the unique and hard-won experience of handling hydrocarbons in a marine environment can inform how hydrogen will need to be handled offshore."
Obstacles to overcome
Despite the potential for offshore wind power to transform the US Gulf into a new clean-energy basin, the idea still faces less-than-favourable odds and no few obstacles.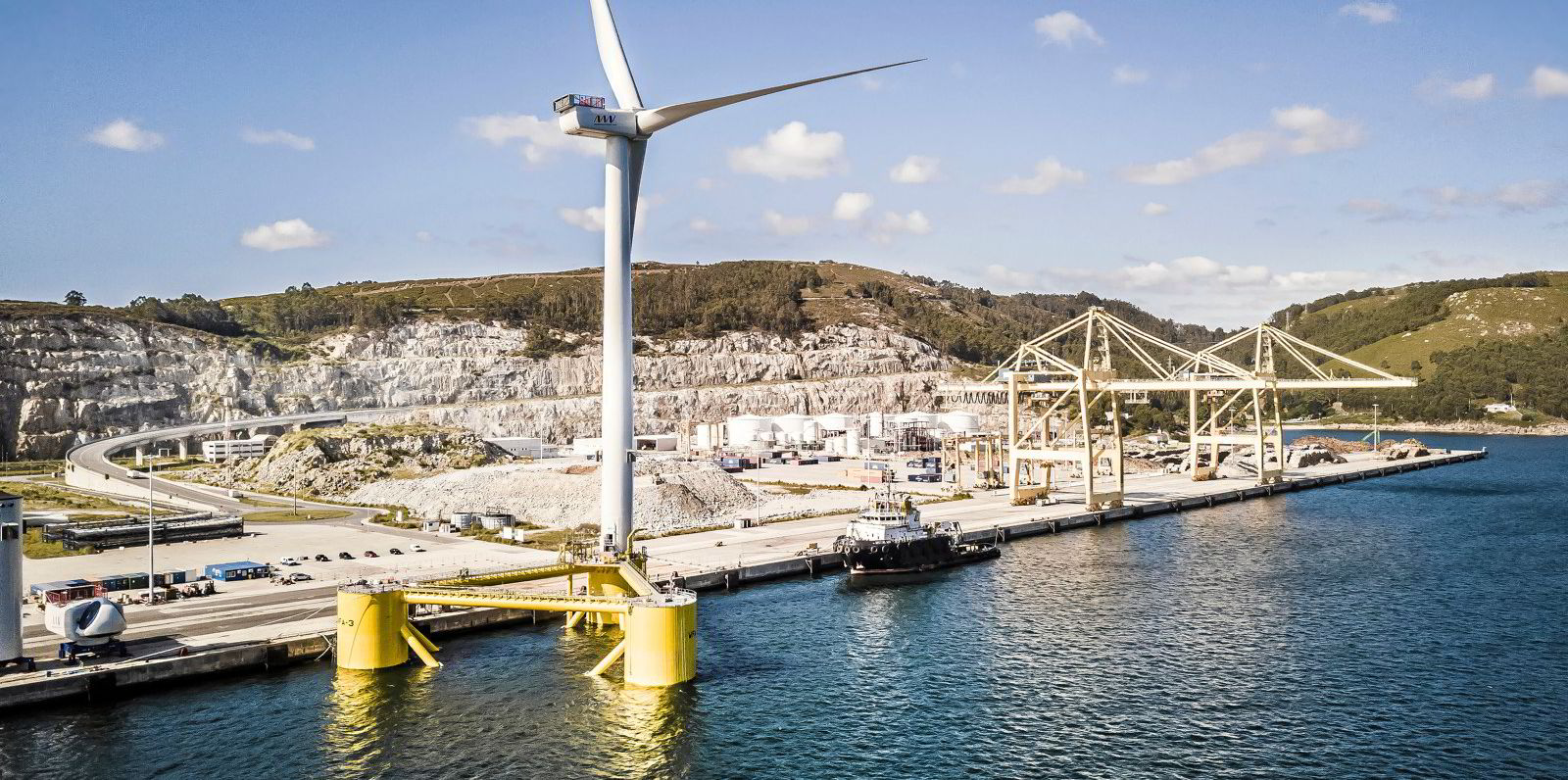 Perversely, the biggest of the hurdles ahead for the US Gulf's energy transition are wind-related. The offshore region has "notably" lower wind speeds than many of the plays now emerging in the US Atlantic and Pacific, while at the same time, it also has an annual hurricane season that would force production downtime even for typhoon-class turbines such are being used in waters off Asia.
"The Gulf of Mexico doesn't strike me the high potential area some see it as," says Rystad Energy analyst Alexander Fløtre.
"It's always about picking the lowest-hanging fruit in the beginning. The US east coast play will be that first main hub of growth for the sector and then there is – based on wind speed and population density [for power demand]— the floating wind potential off the west coast.
"The Gulf of Mexico with its slightly inferior wind speeds, with the added complexity of hurricanes regularly strike this area and the lower population density along the Gulf coast — it's hard to see it being high on the agenda [for developers].
"More niche applications for offshore oil & gas platforms would make sense in the context of a push for 'cleaner' production perhaps."
Rijkers says that average wind speeds of six to seven metres per second (m/s) would make the levelised cost of energy higher in the US Gulf than in Europe, where average wind speeds tend to be higher than 9m/s, while soil conditions and hurricanes are "major concerns".
"We have decided to not to include any Gulf of Mexico data as yet [in Quest's global floating wind metrics] as the cost of technology would be hard to define and thus result to less reliable capital expenditure per megawatt," he says.
But he does point out that the BOEM's scoping report suggests it is "planning for vast leasing spaces to support large scale projects, a requirement to create economic development".
"Development of the Gulf of Mexico region will realistically not be seen any sooner than 2030-35," Rijkers adds.
Fløtre adds: "It all comes down to LCOE [levelised cost of energy] equations. Talking long term, we expect to see further cost reductions on the floating technology as it industrialises so there is ground to be made up there too to improve the economics [off offshore wind in the US Gulf].
"And if and when the big US oil & gas majors join the Europeans they are lagging behind [in terms of decarbonising] then this could change the outlook for the Gulf of Mexico too."