When the Hywind Tampen project was unveiled in 2018, it divided opinion. Many in clean energy saw the Equinor development – an eleven-unit floating wind array that will part-power the oil & gas major's giant Snorre-Gullfaks field off Norway – as 'dirtifying' the emerging renewables sector.
Others viewed it as an important test of a still-experimental technology in the role of emissions reduction as the global energy transition accelerated.
Now, as the landmark project heads toward start-up, it may remain controversial in some quarters but many of its market-shaping benefits are incontrovertible.
They include first-mover supply chain development for a number of diversifying Norwegian contractors, including Aker Solutions, which built the concrete spar foundations at its Dommersnes construction site in Vindafjord; Wengeland, which handled final assembly in its coastal yard in Gulen; and most recently Oslo-based AI start-up Spoor, which was engaged to test a new 'deep tech' tracking system that aims to debunk the anti-wind lobby claim that turbines kill scores of birds.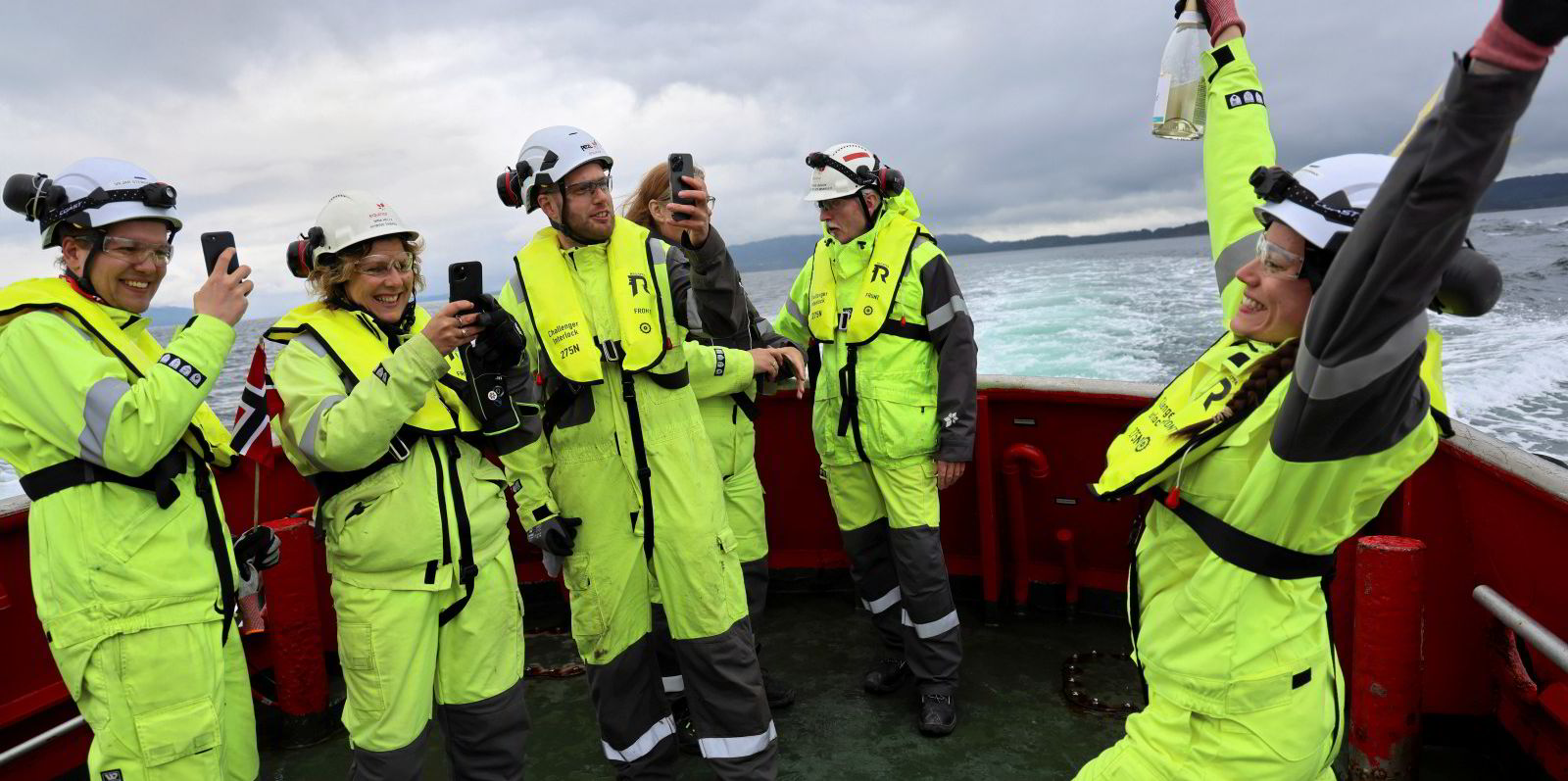 And – lest it get lost in the messaging – Hywind Tampen, at 88MW, will be the biggest floating wind array yet built, eclipsing the current titleholder, the 50MW Kincardine off Scotland.
By early June the units, flying 8MW Siemens Gamesa turbines, were being towed out in sequence to the project site 140km offshore in the North Sea and moored in 260-300 metres of water. Switch-on of the NKr5bn ($556m) project – financed 50/50 by Equinor and the Norwegian government – is expected by later this year.
This project put Norway back on the floating wind map.
"Could we be more proud of Hywind Tampen? Probably not," said Sonja Chirico Indrebø, Equinor's vice president floating wind. "This project put Norway back on the floating wind map," she added, referring to the fact that until last summer when the 3.6MW Stiesdal Offshore TetraSpar was installed off the west coast, only one turbine had been moored off its shores in the past 13 years.
"We are into the final stages and have shown that newer technology can be derisked for floating – the Siemens Gamesa turbines used, new installation methods, simplified mooring systems, concrete [rather than steel] foundations…, and a floating wind power generation system integrated with the gas-powered generation on these platforms, which shows we can do this in 'island mode' [ie not grid-linked].
"We have also shown we can reduce [floating wind] costs further: we are bringing down the per-megawatt costs from Hywind Scotland to Hywind Tampen by some 40%. These are the kinds of things that help build an industry."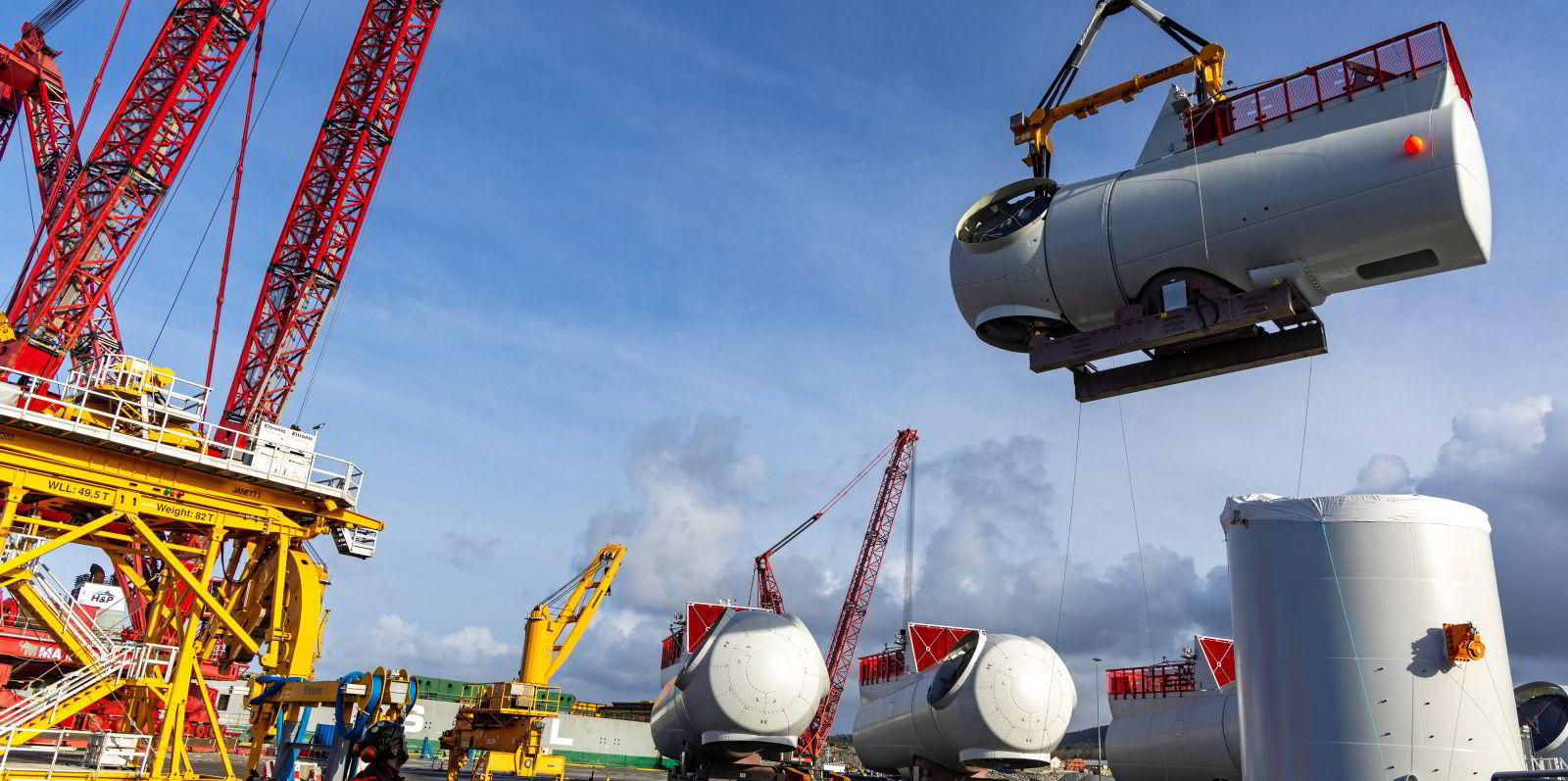 Further cost reduction will come, she notes, with the build-out of floating wind in Europe, with expectations that construction of 7GW of deepwater projects by 2030 would get the levellised cost of energy (LCOE) down to €53-76/MWh – close to the LCOE seen currently on conventional bottom-fixed offshore wind.
"That would be a great contribution!"
While Hywind Tampen will remove 200,000 tonnes of CO2 a year from the Snorre-Gullfaks complex, the array's deeper resonance, said Indrebø, is the impact it will have on Equinor's carbon-neutrality goals and the "example it sets" for the offshore oil industry worldwide.
Floating wind and oil & gas – a growing trend
The Equinor project may be the first floating wind-power oil & gas decarbonsiation project, but the wider trend is quickly taking shape.
The most ambitious is a £10bn ($14bn) fast-track plan from start-up Cerulean Wind that aims to decarbonise "the majority" of the UK's sea-based oil and gas installations via a 3GW fleet of floating turbines, with surplus output to be used for onshore hydrogen production.
Equinor itself took the industry by surprise in June when it unveiled plans for the 1GW Trollvind, which could be supplying green power to the giant Troll and Oseberg oil & gas fields off Norway as soon as 2027.
But there are also other approaches being taken, such as by Norwegian drilling outfit Odfjell, which has spun off a unit to develop a 'mobile offshore wind unit' (MOWU) concept that marries an 11MW Siemens Gamesa turbine with Odfjell Oceanwind's WindGrid microgrid system to part-power oil & gas production platforms. The technology is calculated as capable of replacing much of the output from gas turbines on a host of offshore oil & gas installations but can only cut CO2 emissions by 60-70%.
Scotland is pioneering its so-called INTOG (Innovation and Targeted Oil & Gas) leasing round which will aim to spur up to 4GW of offshore wind to power existing fossil fuel assets, and a further 500MW in a separate 'pot' of sub-100MW developments linked to areas such as green hydrogen.
The round – which expects to open for bidding in June this year – could play a crucial role in the wider development of offshore wind by drawing in oil & gas developers and supply chain companies with "little or no renewable energy experience, using INTOG as an opportunity to establish themselves in the renewables market", said Crown Estate Scotland.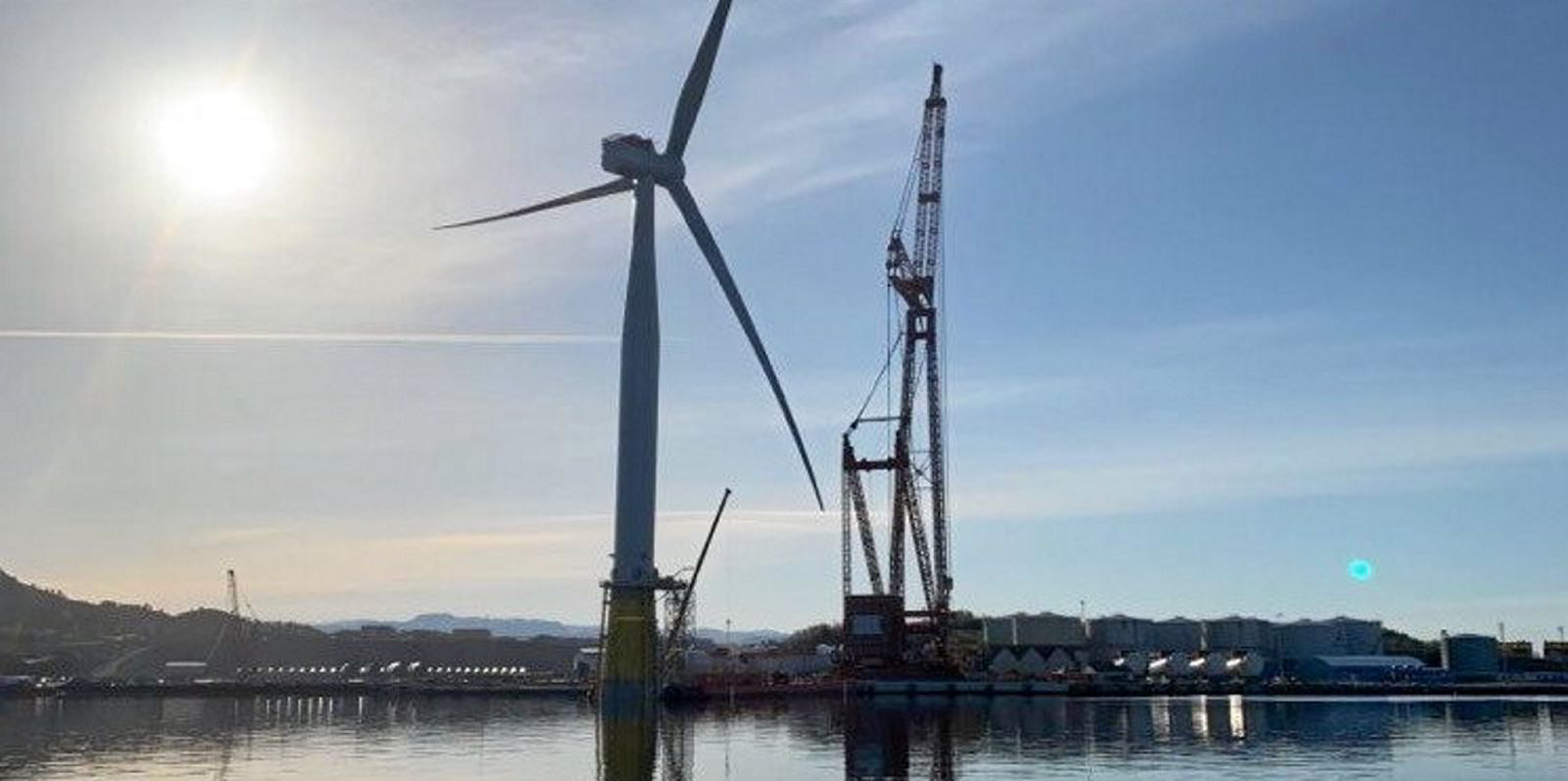 Though first strides in this space are being made in in the North Sea, the concept is also garnering interest in other key markets, including the Caspian Sea and off Canada's Atlantic coast.
Azerbaijan signed a memorandum of understanding with the International Finance Corporation in April to kick-start a local offshore wind sector, while state oil company Socar has signed a deal with contractor Technip Energies to install a floating wind turbine to reduce emissions at an offshore platform.
The Canadian government is backing commercialisation of a "plug-and-play" floating wind-powered drilling concept developed by sector pioneer Saitec and consultancy Waterford Energy Services, which could be used to cut greenhouse gas emissions from oil & gas operations in the Grand Banks area "and abroad".
This article is the last in a week-long series of special reports on global offshore wind from Recharge. Read the previous articles below.