With offshore wind racing against the clock to meet ever-swelling government targets for turbine deployment, the many years it can take to get projects through demanding environmental and other consenting hoops is emerging as a barrier not just for the wind power industry, but for the whole energy transition.
Technology is one key route to squaring the circle, according to a new study from the UK's Offshore Renewable Energy (ORE) Catapult, the government-backed accelerator for the industry that reckons innovations in areas such as AI, robot underwater vehicles and imaging could slash consenting times by up to 40% – equating to years of time saved. Here are five of the best.
Get the Recharge News App
Read high quality news and insight on the energy transition on-the-go
Artificial Intelligence
There's barely an area of human endeavour these days where AI is not being tipped for a transformational role, and offshore wind is no exception. One area of particular excitement surrounds the technology's potential to identify and track bird activity around turbine arrays – Orsted is already trialing a system with Norwegian specialist Spoor. With birds and bats a regular problem in rapid consenting of projects, AI-based systems could help ease one of the sector's biggest headaches, ORE Catapult reckons.
Robot submarines and 'wave gliders'
Latest autonomous underwater vehicle technology allows the marine environment to be surveyed by self-propelled robot subs that can go on missions lasting months and reaching depths of more than 1km. On the surface, a new breed of unmanned surface gliders propelled by wave power can gather data in locations where sending crewed vessels would be impractical, either on safety or cost grounds.
Sound-powered underwater cameras
Digital imaging is revolutionising the ability to monitor sealife and habitats at potential offshore wind sites, says ORE Catapult.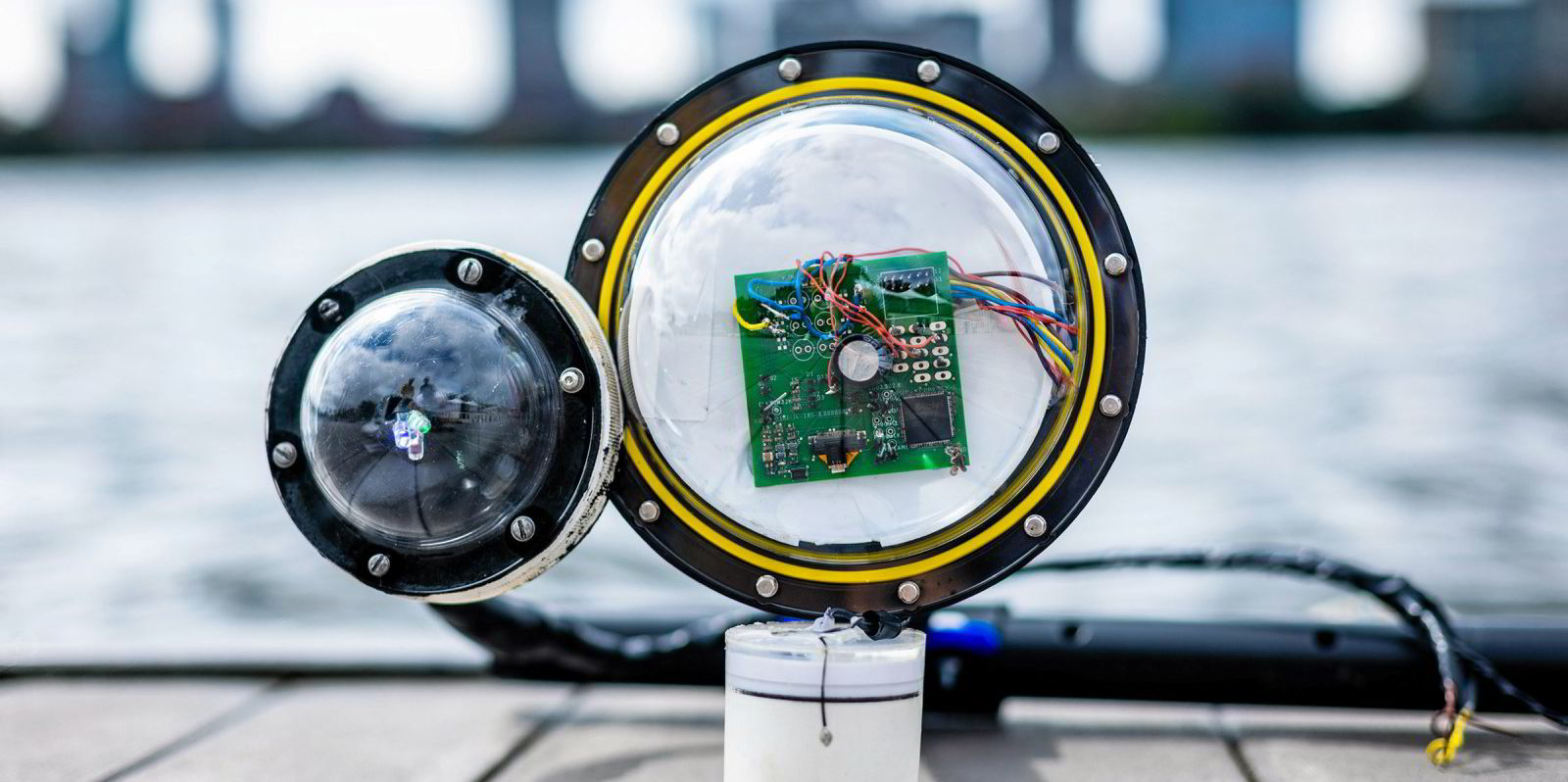 It highlights an MIT-developed battery-free underwater camera that's "about 100,000 times more energy efficient" than others available, takes colour photos even in the dark, and runs by converting energy from sound waves into power for its systems.
eDNA
Monitoring marine biodiversity was given a fresh dimension by development of environmental DNA (eDNA), says the report. As species move around they naturally leave skin, urine and other matter behind. Thanks to eDNA advances, environmental scientists can now collect and analyse this 'molecular signature'. The technique has already been piloted in offshore wind by Equinor and the Norwegian Research Centre around the Hywind Scotland floating wind project.
Advanced satellite imaging
Surveying offshore wind sites from space could have a dramatic impact on monitoring marine habitats and other crucial environmental factors. There is particular interest in very-high-resolution (VHR) satellite imaging down to resolutions of a metre or less under development by the likes of Airbus. The big downside? Cost, which ORE Catapult's study says "would certainly be considerable when surveying large areas".