Installation of an innovative marine data collection buoy on one of the floating wind 'macro-zones' set to be tendered in the Mediterranean Sea off France is moving ahead following the award of final permits to technology developer Ocergy.
The pilot unit, part of Ocergy's 'Blue Oracle' (Buoy with Lidar and Underwater Equipment for Ocean Resource Assessment and Characterisation of Life in the Environment) project, received the French Prefect Maritime anointment to be deployed for marine planning off the Occitanie region where several of the country's first floating wind arrays will be built.
"This buoy will allow for the simultaneous conducting of a range of measurement campaigns, optimising the logistics, the costs as well as the project development schedule," Ocergy CEO Dominique Roddier told Recharge.
"This project will validate a tool that is part of the blue economy logic: facilitating the sharing of maritime spaces among the various stakeholders through a sustainable management of natural resources."
Roddier explained the stability of the OCG-DATA buoy would allow the onboard LiDAR "to characterise wind turbulence, which is inaccurately measured with existing solutions, which will have a major impact on the de-risking and accuracy of a floating wind farm's business plan".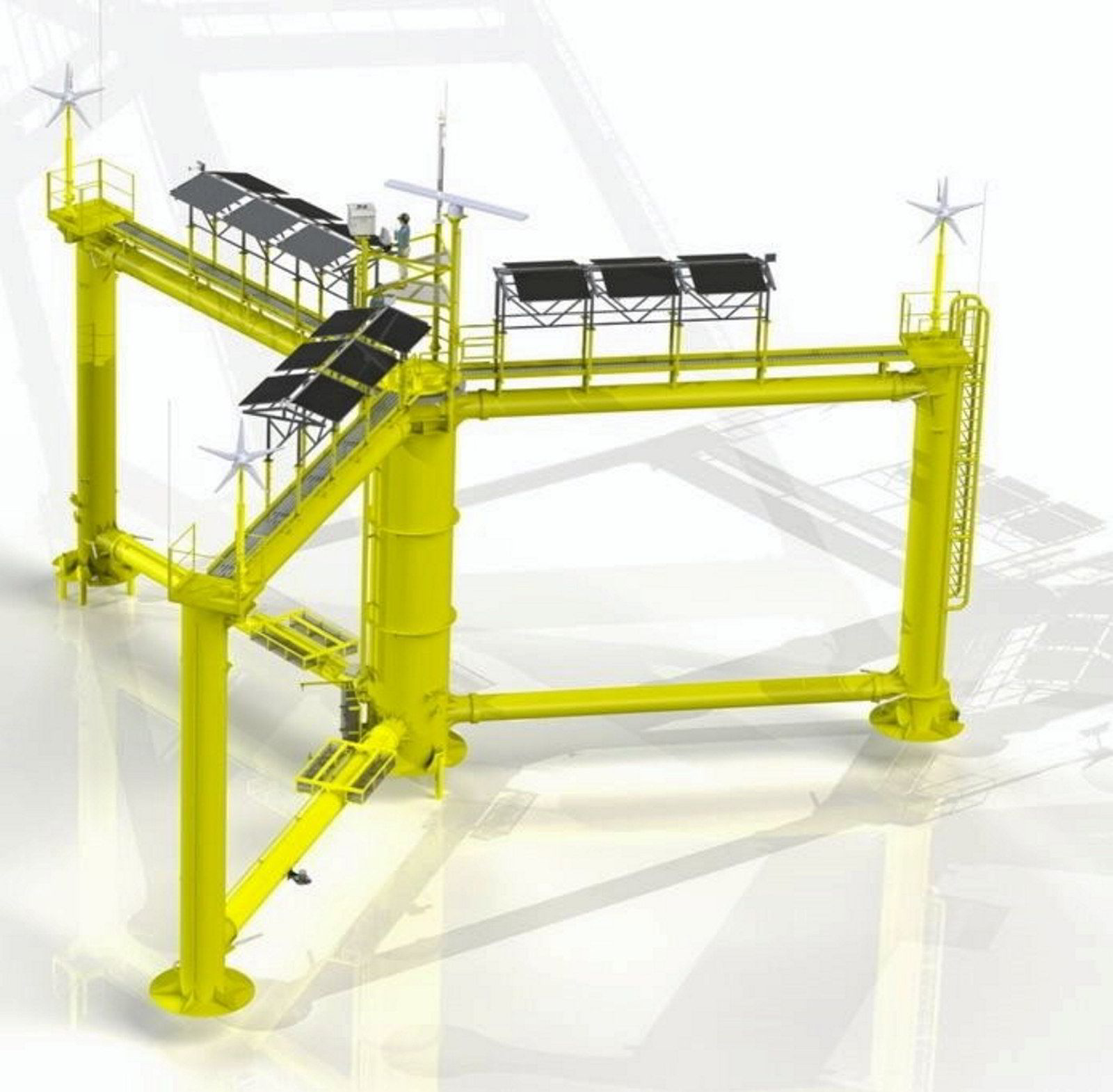 "The buoy will also define new standards for the characterisation of aerial and underwater biodiversity: from the zero state to the monitoring of environmental impact over the entire life of a project."
He noted that the unit would clear the way for the "initiating synergies with fishermen who conduct experimental fishing campaigns with a view to implement future sustainable fishing solutions and operations on the site and its surroundings, thereby improving the overall acceptability of such projects at sea".
Ocergy, which launched last year with the unveiled of an innovative semisubmersible floating wind design, is leading the project for strategic partners including developer Skyborn Renewables.
Christian Cermelli, President of Ocergie SAS, the Ocergy subsidiary running the Blue Oracle, said: "The OCG-Data buoy will soon be acquiring high resolution metocean and bio-diversity data as we start the second phase of the project."
Most of the Blue Oracle project's major suppliers, including Brodosplit for the buoy fabrication, Euroports, for the buoy assembly and the shore base in Port-la-Nouvelle, and Vryhof for the anchor and mooring, have be chosen. The unit will be fitted with Vaisala windcube lidar.
Among the other company involved in the project are: Tachysséma Développement, which is delivering the power management system, Scada, and onboard instrumentation; University of Perpignan CREM – UPVD, which is overseeing the bio-diversity marine studies, and Sense of life, which will handle seabird tracking and analyses.