There were plenty of reasons for cheer to be found in DNV GL's latest energy transition forecasts — wind and solar power are set to expand by tenfold and 20-fold respectively by 2050; both oil demand and energy-related carbon emissions appear to have peaked last year; and meeting the Paris Agreement's goals will be "entirely feasible" and affordable.
But the bad news was potentially all-eclipsing. The world, by the consultancy's calculations in its Energy Transition Outlook 2020 report, is heading towards a temperature rise 2.3°C above pre-industrial levels by mid-century, far beyond the "well below 2°C" targeted in the 2015 Paris Agreement, and pointing to catastrophic consequences for the planet.
"In the space of a single generation, we will see dramatic shifts in energy supply and demand with the energy mix split into equal shares between fossil and non-fossil sources by the middle of the century," said DNV GL chief executive Remi Eriksen in a media briefing. "And there will be a doubling of electrification and enormous efficiency gains.
"But even so, decarbonisation is not happening fast enough to reach the goals of the Paris Agreement."
The report highlights that global energy demand will fall by 8% this year due to the Covid-19 pandemic, with a long-term impact on air travel and commuting. Yet to hit the Paris Agreement's preferred 1.5°C limit, the world would "need to make the same level of emissions reductions that we have seen in this pandemic every year from now until 2050", said Eriksen.
His colleague Ditlev Engel, the former Vestas boss who now heads DNV GL's energy unit, tells Recharge: "[Due to Covid] we have already stopped flying, for the most part; we've stopped driving to the office and so on… so this was the 'easy' 8%. What are we going to do to get that 8% [reduction in energy demand and the associated emissions reductions] next year and the year after that?"
However, the report says that "compliance with the Paris Agreement is entirely feasible within energy's current share of global GDP [gross domestic product]".
[There will be] plentiful opportunities for those who master the wave of the energy transition.
The study authors, led by Sverre Alvik, stress: "We urgently need to find more sustainable and lasting ways to reduce emissions. Some subsectors are well under way, like wind, solar PV and EVs; but we must also urgently tackle those areas, like heavy industry and long-distance transport, where emissions are hard to abate.
"Tough business and policy choices lie ahead, but also plentiful opportunities for those who master the wave of the energy transition."
Green growth flourishes
DNV GL expects variable renewable energy sources (vRES) — that is, wind and solar and related technologies such as batteries — to "gradually, but steadily, transition from being marginal to becoming the dominant electricity sources in 2050".
"By then, 78% of the world's electricity will be generated from renewable sources [up from 26% in 2018], and 62% alone from vRES. In 2050, fossil fuels will generate only 17% of power needs, and nuclear only 5%," says the report.
"From 2018 to 2050, PV capacity will grow 20-fold, reaching 10TW just before 2050, while, installed wind capacity will increase ten-fold to 4.9TW for onshore, 1TW for fixed offshore and 260GW for floating offshore wind."
Asia will be key to the global energy transition, Eriksen pointed out, telling journalists: "If India and China do not decarbonise, then it doesn't really matter what the rest of the world is doing."
Technology to the rescue
Engel tells Recharge that emerging technologies such as bifacial solar modules, still larger nameplate wind turbines, floating wind and floating solar will play an increasingly significant role in accelerating the global energy system's transformation over the next five years.
"The combination of these innovations with smarter management and analysis of data, increasing uptake of digital technologies and intelligent control to maximise the capture price, will lead to more efficient and cost-effective wind and solar power plants, which should make investment opportunities even more attractive," he says.
"With the addition of new energy storage solutions, including hydrogen, a clean and reliable energy system will arise."
As the report spells out: "The power market will become more complex as dispatchable, non-dispatchable and storage compete as sources of supply."
Storage capacity will grow from 650GWh today to more than 30TWh by 2030, with a major role for electric vehicles: "Through vehicle-to-grid networks, we expect 10% of the global EV fleet's storage capacity to be available for grid flexibility at any time."
The costs of EV batteries will fall by 85% by 2050, according to DNV GL forecasts, contributing to the gradual demise of the internal combustion engine (ICE) passenger vehicle market.
Global electricity demand will grow from 27 petawatt hours (PWh) today to 60PWh by mid-century due to economic growth and electrification of heat and transport, with grid capacity growing by 170%.
Yet despite the massive increase in demand for clean electricity, fossil fuels will still provide 54% of primary energy by mid-century — down from 80% today.
"If we are serious about truly accelerating the pace, we urgently need higher carbon pricing, renewable technology rapidly deployed at scale, expanded digitalised global grid infrastructure, and greater energy-efficiency measures," Engel tells Recharge.
He adds that one of the main bottlenecks preventing a faster energy transition is slow and efficient regulatory frameworks for approving renewables and low-carbon projects.
"The regulatory aspect is where we need to see a revolution in the coming years," Engel says. "Because you can't scale up as fast as you need to the way it is operating today.
"We have not seen any governments start any [fast-track] implementation programmes on permitting — this is something within our boundaries that we should be able to fix."
Will hydrogen step on the gas?
While spotlighting that green hydrogen – generated from renewables sources – can decarbonise hard-to-abate sectors where electrification will not suffice — such as high-temperature industrial heat and long-distance commercial transport — the DNV GL ETO report does not anticipate a clean-hydrogen market taking off until 2035.
Blue hydrogen produced from natural gas with carbon capture and storage "will not start in earnest until after 2035", the report says.
And green hydrogen derived from surplus renewables via water electrolysis is not expected "to any great degree before 2035… [as] there are a range of other uses for such surpluses, not least various forms of storage for grid flexibility", it adds.
"After a slow start, increasing carbon prices and a self-reinforcing reduction in technology costs will have more effect from 2035 and, from then on, we will see the start of a more rapid hydrogen uptake.
"Both supply chains [ie, green and blue hydrogen] will continue to grow through to 2050, and, by then, electrolysis will supply slightly over half of the 23 EJ/yr of hydrogen [just above 5% of the global energy mix]."
Fossils under pressure
DNV GL's report shows that the central role of the oil & gas industry in the global energy economy is set to significantly diminish over the coming 30 years, falling from 77% of total energy expenditure today to 44% by 2050, with the upstream sector in particular in for a rude awakening.
"Most of the upstream fossil-fuel expenditure will disappear due to oil capex falling by a factor of nine from today to mid-century," the report says, adding that natural-gas capex will fall by just over 25% over the same period.
Little wonder then that supermajors such as BP, Shell and Total are increasingly moving into the clean power sector.
"Pressure is increasing on the oil & gas industry to decarbonise and this is coming from all sides: from society and governments, from investors and also from people within the industry itself," said DNV GL Oil & Gas chief executive Liv Hovem.
"We see the sector increasingly putting the energy transition at the centre of its agenda but climate change and ambitions to reduce it are outpacing action. The industry needs to prepare for an energy system that does not accept the release of carbon emissions."
Engel adds: "Our impression is that financial department in these [oil & gas] companies are saying the delta between the return on capital employed on a renewables project and a fossil fuel project has now become much closer and moving to act invest accordingly."
The report points out that carbon capture and storage (CCS) can help to reduce emissions, it will not play the kind of primary role that many in the oil & gas sector might be pinning its hopes on.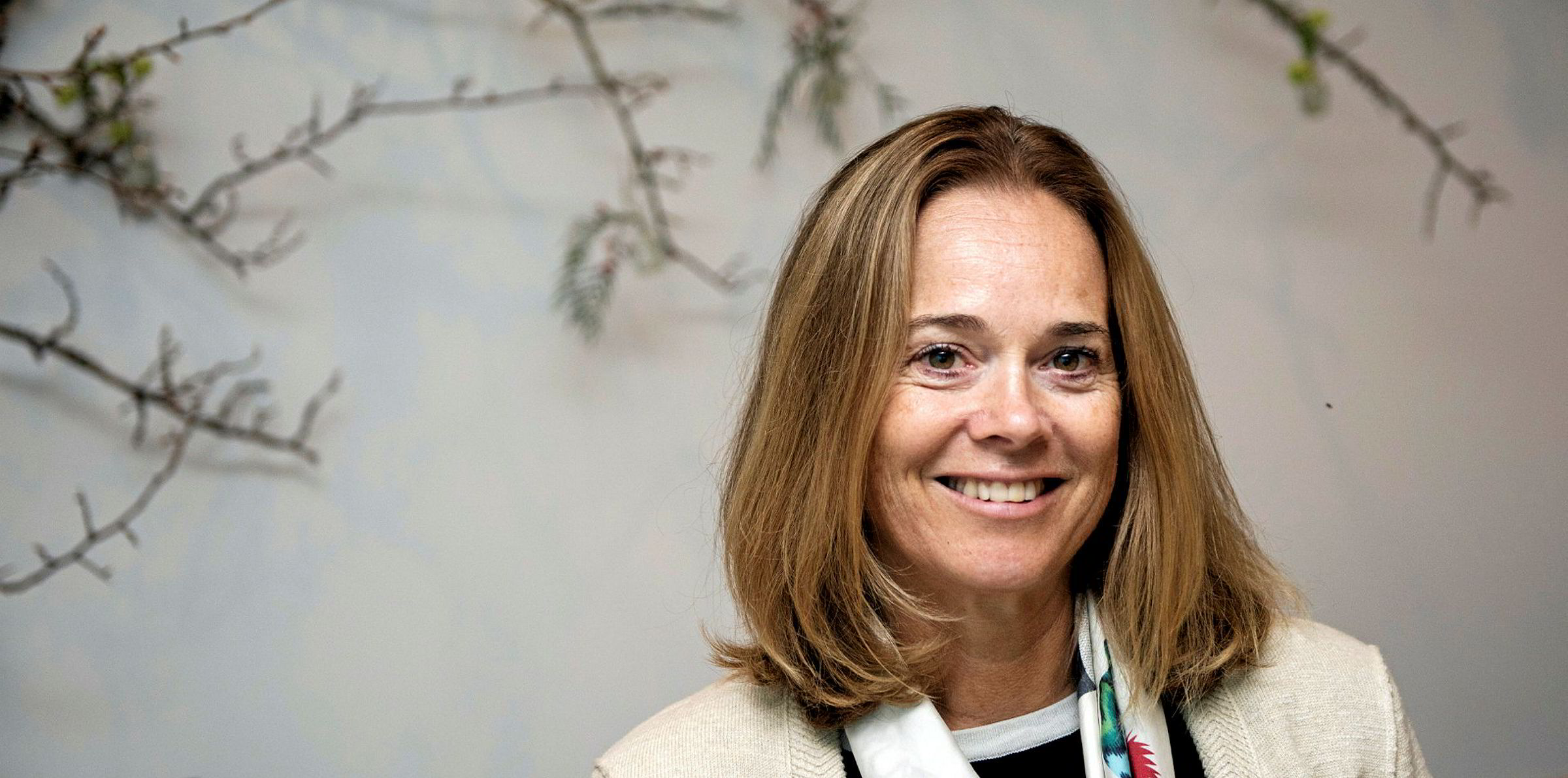 "While decarbonising oil is virtually impossible, gas can be decarbonised through carbon capture either when producing 'blue' hydrogen or post-combustion in power plants or industry," said Hovem.
"However, decarbonization of gas will not start in earnest until after 2035 and, even then, will be quite slow, with just 13% of natural gas effectively decarbonized by 2050."
Only 11% of global energy emissions will be captured by CCS — mostly from natural gas — by mid-century, it adds.
Natural gas is expected to overtake oil in the primary energy mix in 2026 and gas demand is forecast to peak in 2035 before its utilisation slowly tapers off.
Transition 'affordable and feasible'
One of the key takeaways from the report is DNV GL's conclusion that the global energy transition will not only be affordable, but actually halve the share of GDP devoted to energy expenditure.
"We conclude that the energy transition that we forecast is, indeed, affordable, and that compliance with the Paris Agreement is entirely feasible within energy's current share of global GDP.
"While world GDP will more than double by 2050, the share of GDP devoted to energy expenditure will halve, dropping from its current level of 3% to 1.6% by mid-century. These expenditures include major expansions in high capital-cost renewables and electricity networks."
The study explains that global energy expenditure will only rise by 5% — from $4.2trn in 2018 to $4.4trn in 2050 — at the same time as global GDP doubles.
"[If] you look at it from a ministry of finance point of view, you can safely say you are going to continually spend less of your GDP building power capacity — even if it looks like a lot of money right now in real terms," Engel tells Recharge. "But the message is clear: in balancing your budget, don't worry that you'll be spending a larger proportion of your GDP on energy. It is quite the opposite."
Additional reporting by Amanda Battersby
Green is the new black. Subscribe to Accelerate
Get the market insight you need into the global oil & gas industry's energy transition – from the new newsletter from Upstream and Recharge. Sign up here