The market leader in build-anywhere long-duration energy storage, Highview Power, now has more than a dozen firm projects in its pipeline, adding up to roughly 400MW/4GWh, the company's chief executive reveals to Recharge.
Eight of these will enter the execution phase this year or next, in addition to the 50MW/250MWh project currently under construction in Manchester, England, explains Javier Cavada.
And the company has more than 60 further projects in its pipeline.
"In the US, we have over 40 projects between early development to late development across the whole country," he says. "In Chile, we have two. In Spain, we have 14 including the Canaries. In the UK, we have 11 plus the 12th is the one that is under construction. I would say those are the ones that I can claim that in the coming two years should be moving forward."
He added that the average project size is 50MW with ten hours of storage (500MWh), and that he believed that 20 was a "safe" number of the projects that would definitely be built — adding up to a pipeline of about 400MW/4GWh. In terms of storage capacity, that is more than three times larger than the world's largest lithium-ion battery, the 300MW/1.2GWh Moss Landing Energy Storage Facility in California.
Non-disclosure agreements for all these projects have been signed with customers that pinpoint the size and location of the project, Cavada says.
How does liquid-air energy storage work?
Highview Power's liquid-air technology is surprisingly straightforward. Air is cooled down to -196°C, shrinking its volume by a factor of 700, and stored in low-pressure vacuum-insulated steel tanks — the kind that houses liquefied natural gas (LNG).
When this cryogenically frozen air is exposed to ambient temperatures, it turns back into a gas and rapidly expands, with the rush of air from this 700-fold expansion directly driving an electricity-generating turbine.
"For that reason, I am saying that these are happening, but is it happening at the speed that it could? Not at all."
Cavada explains that, unlike some of Highview's competitors in the long-duration energy storage space, the build-out of projects does not depend on the scaling up of new technology or the construction of new factories. Most of the equipment needed at each liquid-air storage facility is off-the-shelf and available from leading suppliers such as Siemens, GE, ABB and MAN.
"We are using compressors, pumps, generators, steam turbines, a lot of controls and piping work, heat exchangers — and this accounts for 90% of the materials we use on a project," he tells Recharge.
"The only thing that's unique in our technology is that we are using these processes that are very well known and giving them a new application."
Highview is currently focusing on California, the UK and Chile because these markets already have regulatory frameworks that enable long-duration storage projects to make money.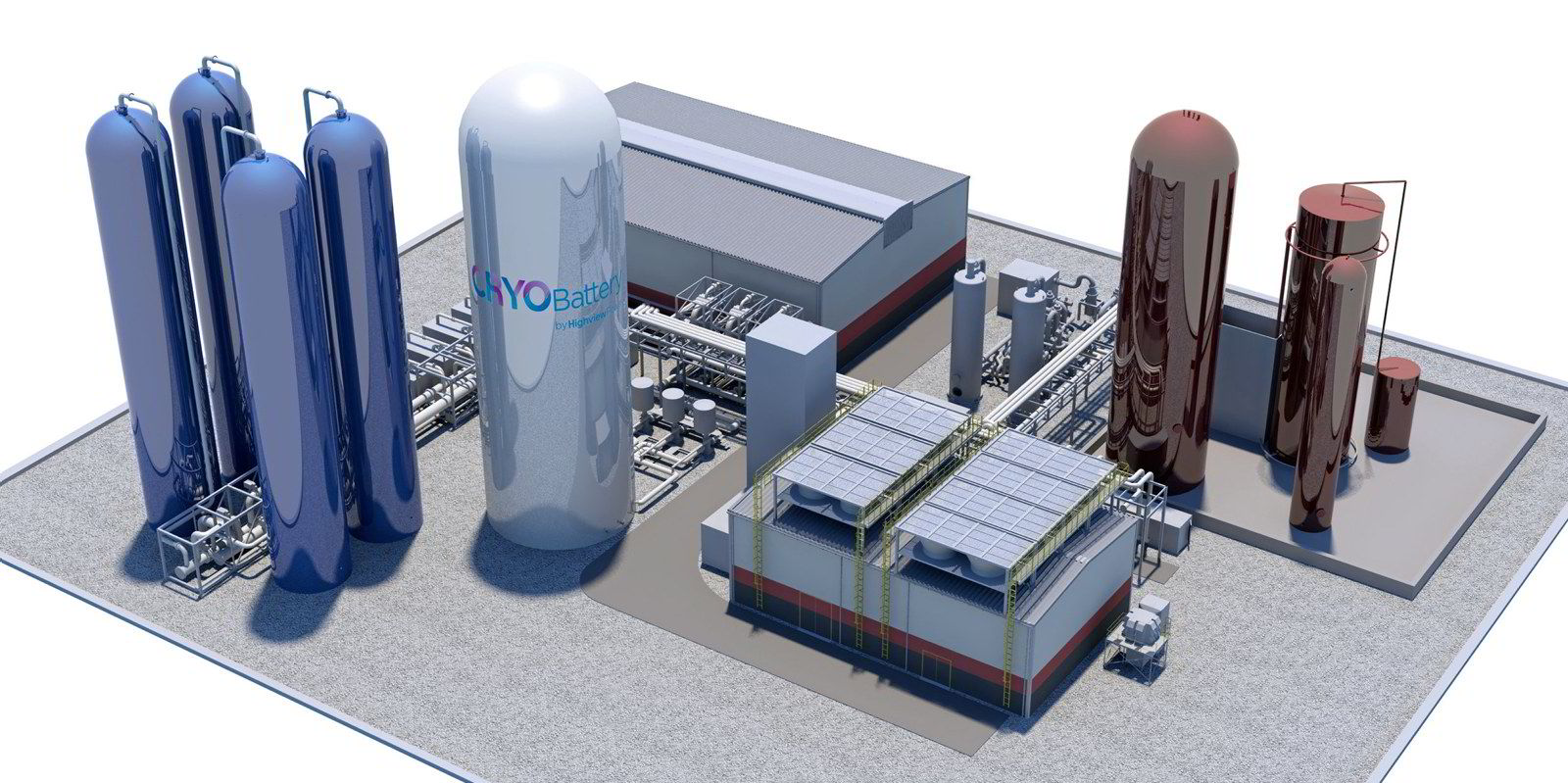 California offers capacity payments and the UK has a "waterfall of revenues that you are stacking", including a capacity market and balancing mechanisms offering market prices for stability services, constraint management, reactive power and other ancillary services. And In Chile, wind and solar projects can only compete in national tenders if they can provide "firm" power that can provide round-the-clock energy.
Cavada adds that he believes Spain and Australia will be the next markets to offer similar opportunities for long-duration energy storage.
"We could install a project in Mozambique and they would be super happy," Cavada explains. "The local utility would love it, but who's going to pay the company the revenues? There's no mechanism. Not yet."
UK-based Highview is taking three approaches to building new projects — as the developer, as a co-developer and as a technology provider.
"We have some projects in which we are the developer. I would say that that's the case of the Carrington plant [in Manchester] that we are building. Then there are a few which are being co-developed — we have a partner, or we have several partners — we have that case in Scotland and the US. And we have cases that we are the technology provider providing the license to the technology. We are very interested in the three [business] cases, but the middle one is the most interesting for us, because the profitability of being a co-developer in these projects is very high.
"If a project of this technology happens it's very high returns compared to any other renewable-driven technology. And the way that Highview Power makes revenues, as you can imagine, is the development of the projects, then the license fee as the technology provider, and then the long-term service agreement."
To help fund this huge pipeline of projects, Highview is looking to set up joint venture infrastructure funds with financial institutions.
"We cannot just invest on our balance sheet in so many projects. We can do one, two, three or four like that, but not ten projects or more. That's why we're looking for a joint venture and a partnership with a capital provider investing in Highview and having access to the different streams of projects. We're in discussions with several infrastructure funds. The idea is to have more than one partner, to deal with different geographies. It'd be much more viable to have one partner in the US, one partner in Europe, and another partner in Australia."
Cavada is not concerned that other long-duration energy-storage technologies will come along that will be even cheaper than Highview's technology.
"If the whole grid is going to depend only and exclusively on our technology, then we are in big shit," he says in his thick Spanish accent. "We need to get other technologies such as pumped hydro and batteries and everybody — all the storage technologies are good news."
"Our technology is in fact a great supporting act for wind, solar and other inverter-based technologies that may struggle to perform on a brittle system, commonly associated with high renewable generation.
"The problem is that as we speak, they are still opening gas peaking plants in the US and Europe, which is ridiculous."