DORIS Group has long been known as the reference point of high-quality engineering in energy.
In oil & gas, DORIS designs and supports the execution of conventional and deepwater subsea developments, FPSOs, platforms, and FLNGs. Its global team of engineers is uniquely equipped to design, develop, and advise on all parts of a field, new projects and operating assets alike.
DORIS, with its fully owned subsidiary ODE, is also among the most experienced offshore wind contractors for engineering, design and project management in the market. In addition to products and services for both fixed and floating wind, DORIS has developed its own technologies such as NereWind, a floating wind turbine concept, and the Articulated Wind Column (AWC), a low-cost substructure suitable for deep water.
Client satisfaction is at the core of DORIS' success over the past 60 years. At every stage of development, the company presses for more ways to deliver safe, profitable projects. A proactive partnership approach supports a culture of continuous innovation, which has led to the delivery of more than 100 'world's first' offshore projects.
Today, DORIS is applying this same approach to the energy sector's biggest challenges: digitalisation and decarbonisation.
In a recent interview with Recharge Content Studio DORIS' Olivier Benyessaad shed fresh light on how it built a winning digital strategy — and the ways its enabling low-carbon initiatives that are both cutting-edge and economical.
Demystifying digital
"We spent a lot of time on our digital strategy," says Benyessaad, who serves as head of business development at DORIS. "We decided to be very pragmatic and answer two questions. First, what should the impact of digital be to our clients? Second, what can it bring to our own teams at DORIS?"
The group turned to their partners and teams to answer these questions. From there, they built a winning digital strategy structured around three axes.
Improving engineering quality
"First, we would like to improve our engineering quality and processes by using digital solutions and developing digital solutions," Benyessaad explains.
DORIS leverages tools like the cloud and other cooperative spaces to increase collaborative work performance. It also developed its own master data model to improve the quality of its own processes and engineering efficiency while ensuring seamless delivery to clients.
Anticipating client needs
DORIS' proactive approach to partnerships allows it to remain tuned-in to the energy sector's evolving challenges.
"We would like to answer new pain points of the industry related to digital twin development and unmanned assets, and all the robotics that are under development to automise the installations," Benyessaad continues.
Energy companies turn to DORIS for aid with projects such as creating and maintaining digital twins, unmanned facility developments and robot intervention—from early design to operation and maintenance phases.
Valorisation of operational data
"Data is the core of all the decisions you should take," Benyessaad says, "because if you don't have reliable data and can exploit it properly, it's very complicated to do meaningful decision-making."
He notes that data valorisation is the most common challenge DORIS' clients face today. In response, the company has expanded its expertise in data collection and interpretation. As such, data management is at the core of its value proposition for customers.
DORIS partners with top tech companies to co-develop and leverage existing applications rooted in analytics to achieve an optimum data-driven decision-making process.
The group's activities in oil & gas span the full spectrum of activities and competencies for developing, operating, and maintaining assets. With a complete view from design to operation, the solutions it creates assist in improving safety, support asset life extensions and increase operational efficiency.
Innovation is an emergent property of DORIS' approach to digital. Stressing quality, value and people allows the organisation to remain agile while delivering sustainable solutions. When it comes to issues like decarbonisation — which is top of mind for most operators — digital tech is at the core of its low-carbon business solutions.
Engineering upstream's low-carbon future
Building on its expertise across the energy sector DORIS is uniquely positioned to assist the industry in realising its decarbonisation goals.
The group's low-carbon business focuses on three key areas including programmes to support greenhouse gas (GHG) emissions reduction, carbon capture and storage (CCS) solutions, and the facilitation of access to clean hydrogen.
Today, nearly all energy companies are anxious to reduce their GHG footprint while preserving the bottom line. The way forward begins by establishing a baseline, which Benyessaad describes as a critical first step. The full scope of an organisation's emissions must be understood—and quantified— before a viable reduction strategy can take shape.
With this in mind, DORIS developed 'GHG MAsTER', the DORIS GHG Monitoring & Assessment Tool for Emission Reduction.
GHG emissions reduction
Companies can easily track, monitor and assess emissions using the DORIS software-as-a-service solution.
Building on its O&M and engineering experience, the group can establish a baseline for emissions at equipment, system, asset or regional levels and provide clients with a full set of optimisation options. It also provides forecasts for each solution to aid in the decision-making process.
"And then we go step by step to identify incremental solutions aiming at, let's say lowering sustainably, the CO2 emissions," Benyessaad adds. "So, it can be as simple as the optimisation of the operating and maintenance behavior or as complex as the implementation of technical solutions such as electrification from low carbon energy sources, carbon capture technologies or flare/vent gas recovery systems."
Carbon capture and storage
In cases where emissions are unavoidable, CCS has emerged as a viable solution for cutting carbon footprints.
"We position ourselves as an integrator for the whole supply chain," Benyessaad says. "The basic idea is to support our clients from CCS technology choice and implementation all the way down through CO2 conditioning, transportation and reinjection. We have developed an in-depth expertise on CO2 transport thanks to our experience in process, pipeline design and flow assurance."
Navigating the CCS supply chain isn't easy, given the increasingly complex web of local regulations, tax systems and emissions trading schemes, which is why Doris has developed teams dedicated to helping partners assess the landscape, create an effective plan and, ultimately, realise their goals.
Green hydrogen
"Hydrogen is another key element of our low carbon strategy at a mid to long term plan," Benyessaad adds.
DORIS sees green hydrogen as an important player in the low-carbon transition. The group aims to facilitate access to cheaper hydrogen and support states, operators, and end-users in the development of green hydrogen.
"We don't think onshore production will be sufficient to meet the about 500 million ton per annum of clean hydrogen that needs to be produced in 2050," he continues. "We think there is an important part that will be produced offshore, and that's where we will really bring our value and our expertise."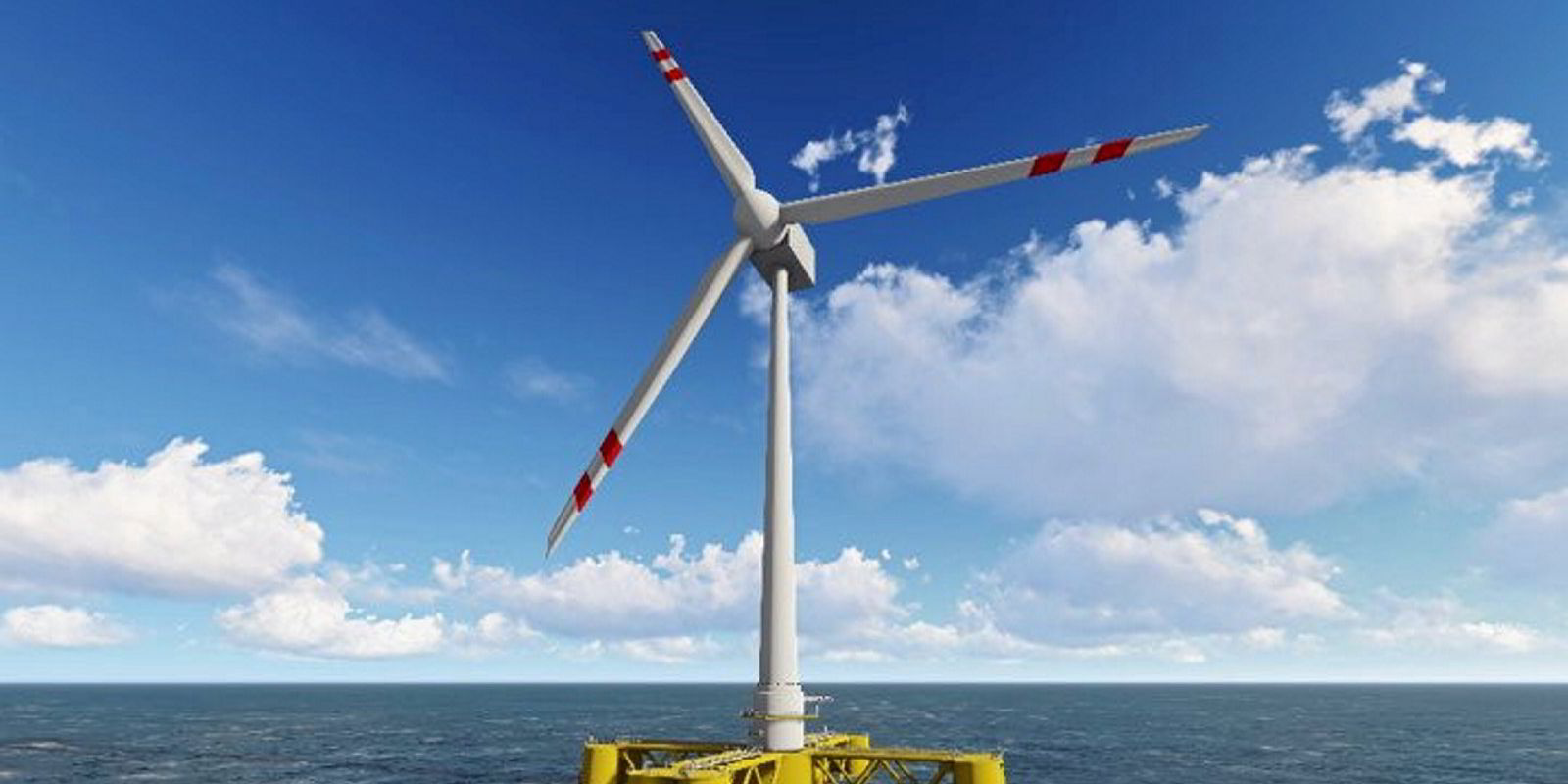 The company is actively involved in large-scale hydrogen projects focused on offshore production. Its scope includes transportation solutions, adapting ports to ensure safe transport and storage, and bunkering.
"We are currently developing our own concept of floating wind with a hydrogen electrolyser on the top sides," Benyessaad explains. "So [the] main idea behind that is to develop integrated, floating wind solutions with hydrogen."
Green hydrogen produced by water electrolysis can be powered by electricity from large offshore wind farms—on or off the grid. DORIS is coupling its proprietary floating wind concept NereWind with next-generation electrolysers to produce hydrogen from offshore wind installations.
Your partner for responsible energy
With its winning digital strategy and deep experience in every corner of the energy sector, DORIS is well-placed to serve the industry at each stage of its low-carbon transition.
Want to learn more about how DORIS can help your organisation navigate the energy transition?
If you have questions, or need advice, you can connect with Olivier on LinkedIn or click here to explore DORIS' full suite of energy transition solutions.
MEET THE EXPERT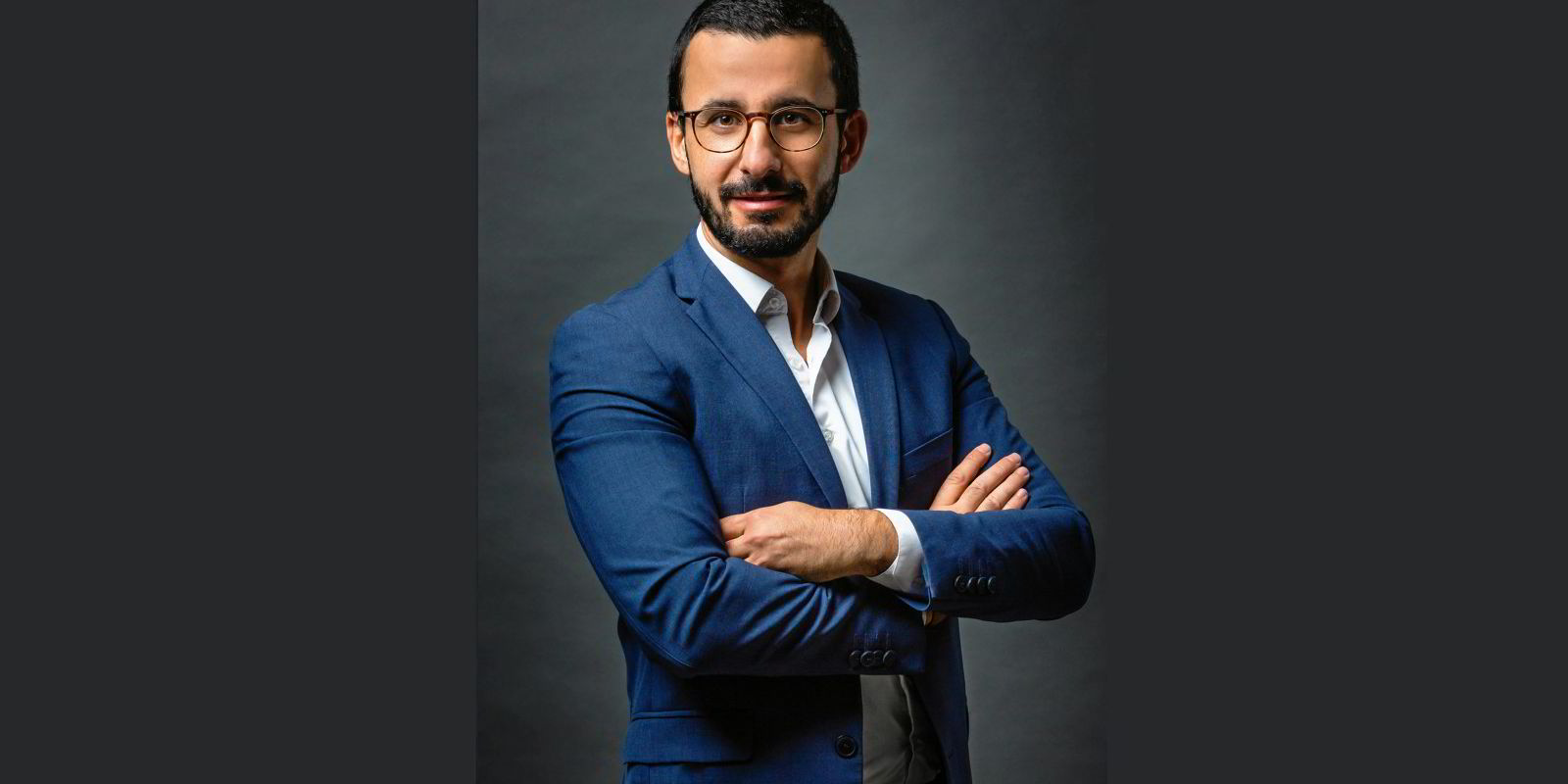 Olivier graduated with a Master's Degree in Naval Architecture & Offshore Engineering from the French Engineering School ENSTA Bretagne before joining classification society Bureau Veritas where he spent nearly a decade in various technical and management positions.
In 2018, Olivier joined DORIS Engineering as the Head of Business Development with the aim of consolidating its leadership position in core markets while supporting the development strategy for new markets and regions.