In a recent interview with Recharge Content Studio, CGG's Dr. Carolina Coll discussed several aspects of CCUS, including its role in the sustainable development of clean energy, the hurdles to overcome for large-scale deployment, and how CGG helps its clients and partners evaluate and mitigate risks during project feasibility studies and development.
With a background in petroleum engineering, Dr. Coll has spent most of her career working in the oil and gas industry. Prior to joining CGG, Dr. Coll was with the World Bank focusing on different projects in the energy sector and spent more than 15 years with BG Group in the UK heading the Corporate Reserves Group.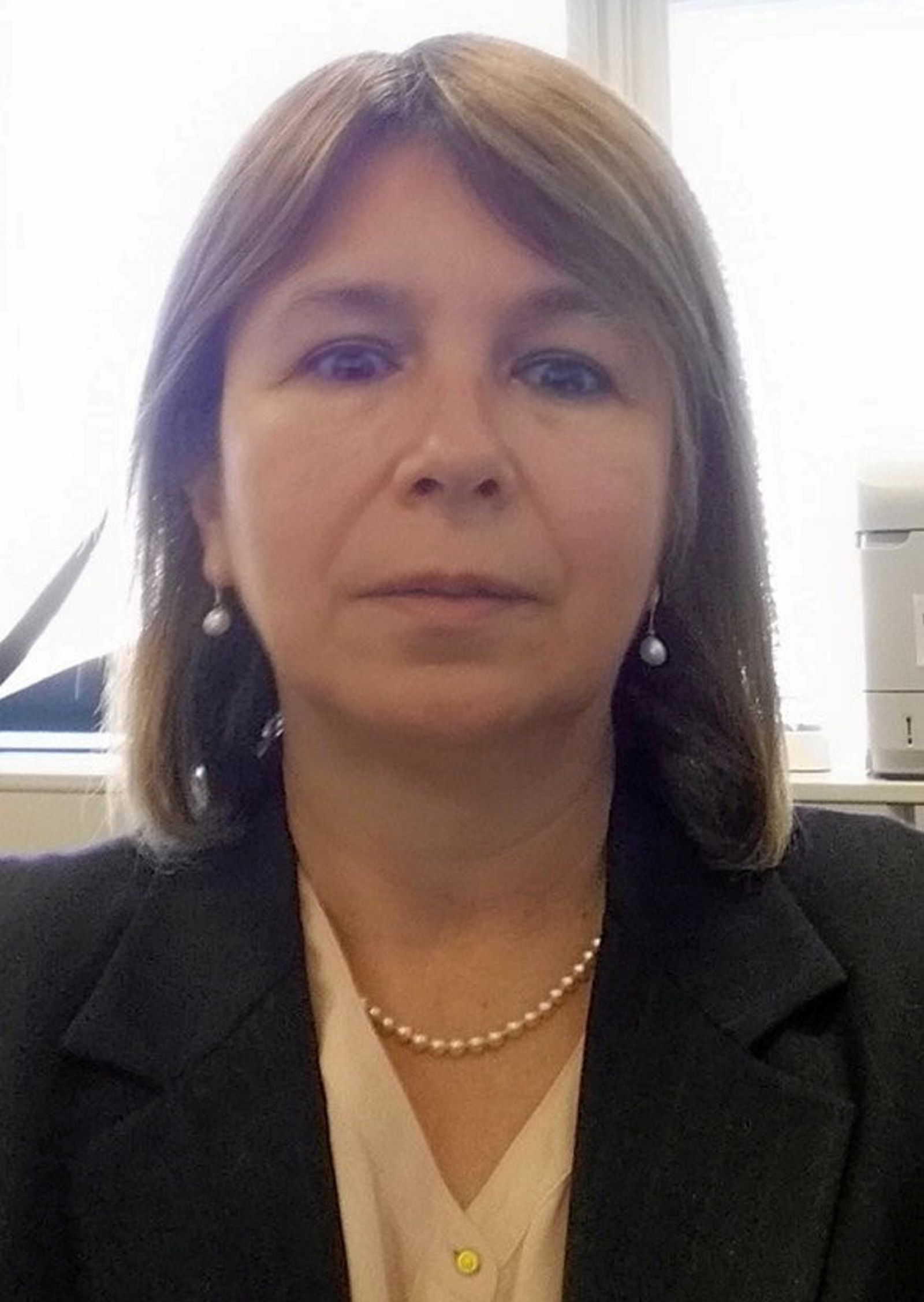 As head of reservoir development, CCS, and energy storage for CGG, Dr. Coll leads a global, integrated team focused on projects related to carbon capture and storage and energy storage projects including hydrogen storage.
CGG offers services to support operators with CCUS solutions through the life cycle of these projects from the initial screening of potential storage sites to economic evaluation, leveraging its experience gained as a key stakeholder in pivotal CCUS projects such as the development of a storage reservoir in Ireland. CGG also offers its wide expertise in monitoring solutions and instrumentation for energy storage projects and CCUS.
Evaluating Carbon Storage Potential at Ireland's Kinsale Head Site
The Kinsale Head gas field in Ireland's Celtic Sea is a large depleted gas field (1.6 Tcf) with the potential to store CO2 offshore. A Carbon Storage Evaluation study has been performed, for which CGG has played an important support role over the years. Following a 2008 review by Sustainable Energy Ireland (SEI), the proposed site proved to be the only available storage reservoir in the Celtic Sea. The study showed that the site is the best short-term option for CCUS, offering up to 330 million tons of storage over 50 years.
CGG joined the feasibility study in 2011, after the initial conclusion was deemed "subject to further geological analysis and full reservoir simulation". Since then, the company has supported subsurface activities for advancing the feasibility study maturity and reporting to the regulator.
"In this particular case, we have used our capacity to image and process the seismic in order to image faults," says Dr. Coll. "That has been extremely useful. We have also looked at the reservoir properties aspects to look at the cap-rock integrity."
In addition to geologic and subsurface activities, CGG has taken a hands-on approach to assisting with other elements of the Kinsale Head study.
"We have supported the operator in several different ways such as regional geology studies, seismic reprocessing, looking at, for instance, regulatory filing of documents," she continues, "and supporting some of the well abandonment documentation that they needed for the government."
Integration is extremely important - it needs to be a high focus in this type of project

Dr. Carolina Coll, CGG
CGG's involvement with this study over the past decade has proved pivotal for ongoing screening of the development of the site. For operators seeking out CCUS solutions, Dr. Coll offers some sage advice:
"Integration is extremely important - it needs to be a high focus in this type of project," she advises. "In some of these projects, not all the data that you would like to have is available. And, therefore, being able to look at that data and understand its potential impact on the modeling and forecasting is key to assessing risk. Data evaluation, information integration, and multidisciplinary work is really central to ensure success."
Dr. Coll also stresses that the focus for CCUS projects is different from the focus that there'll be in oil and gas. Oil and gas projects, for instance, will look at reservoir characteristics including porosity or permeability for a given area, how much can be produced to improve project economics. In CCUS evaluation, there is a greater focus on risk analysis with reservoir modeling looking at failure scenarios.
"This means looking at operating envelopes for safe injection, optimising the injector's well location away from areas that could connect to shallower layers through faults or fractures, and then of course there is a high focus on looking at what we call in CGG "fit-for-purpose monitoring" strategies needed to detect any anomalies," explains Dr. Coll, "because there is uncertainty in the subsurface models that we use for prediction."
One major takeaway from the Kinsale Head study is that CCUS developments take time, and a lot of it. Implementation pace must increase drastically for these technologies to meet the demands of a net-zero world. Developments in regulatory frameworks and reasonable pathways to financing, both public and private, are the most important elements of scaling and accelerating CCUS developments. Neither of these elements can materialise without evaluating and mitigating the project risks.
Powering progress through geoscience
The subsurface evaluation methodologies used at the Kinsale Head site can be used in other carbon storage and hydrogen screening studies. Many of these have resulted from CGG's ability to integrate and re-process data and information using the latest imaging technologies, reservoir modeling workflows, risk analysis, and monitoring for Measurement, Monitoring & Verification (MMV) plans. Both the company and Dr. Coll are involved in several other influential initiatives and projects that will shape the future of carbon capture storage and hydrogen storage and provide regular updates on new and exciting developments.
Visit CGG's website for a deeper dive into their CCUS & Energy Storage expertise and follow Dr. Coll on LinkedIn to stay updated on the latest developments in the carbon capture and storage arena and energy storage including hydrogen.
CGG - Delivering Geoscience Leadership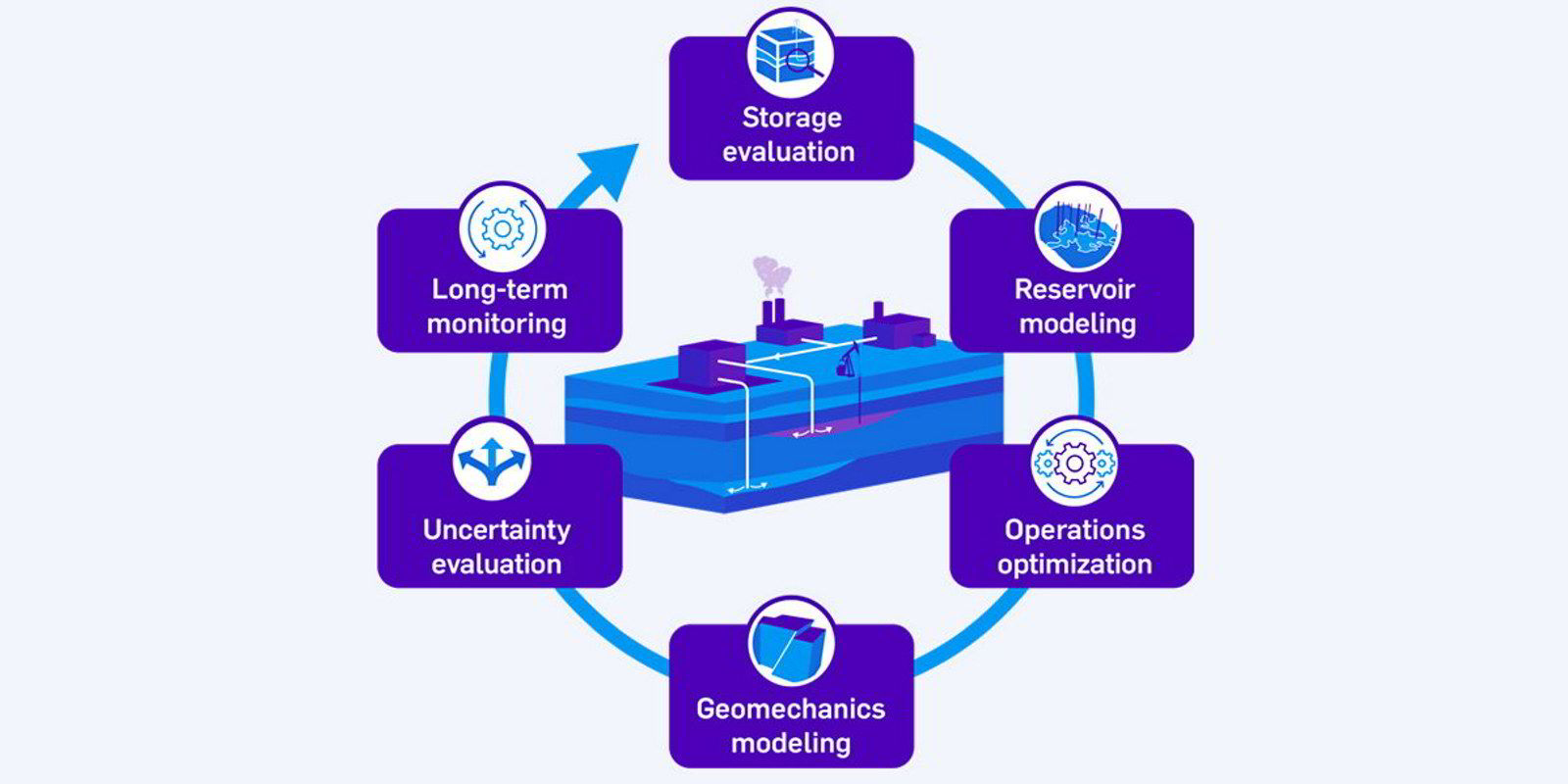 Backed by geoscience and monitoring expertise, CGG is well-equipped to assist operators with CCUS subsurface development, understanding subsurface uncertainty and risk, developing monitoring strategies to make better-informed decisions during storage operations.
The five elements of their CCUS & Energy Storage offerings include:
Regional Screening - CGG provides an integrated approach to screening and validating prospective CO2 subsurface storage sites.
Storage Capacity - Using reservoir characterization workflows, CGG builds models to understand the behavior of CO2 or H2 during injection and storage and evaluate reservoir capacity.
Storage Management - Dynamic reservoir modeling provides valuable insight into the CO2 displacement process and trapping during CCUS operations and H2 Storage.
Site Integrity - CGG's proprietary imaging technologies, geomechanical modeling expertise and proprietary GEOSIM coupled reservoir simulator provide accurate assessments of CO2 and H2 storage site containment risks such as a cap rock failure, fault reactivation and surface deformation.
Monitoring Solutions - CGG has proven expertise in monitoring solutions for onshore and offshore storage environments, including 4D seismic, gravimetrics, electromagnetics, satellite and downhole measuring equipment for both CCUS and H2.