At Castrol, we are committed to the wind industry. We have been since the late 80s and continue to push the boundaries with new technology and innovations for lubricants designed specifically for wind fleets.
Today, we're equally committed to our collaborations with the wind business we work with, from global OEMs to independent wind service operators – and everything in between.
The wind industry is an exciting place to be, it's evolving so fast, and we know that the winners are the ones who are applying 360-thinking to lower LCOE, create efficiencies, reduce downtime and generate more profits.
That means choosing world-class lubrication solutions, adopting advanced digitisation tools and partnering with strategic experts who can help make a strong business even stronger.
Forward at every turn.
Castrol's suite of products, technology and solutions are all engineered to help a wind energy business succeed. Whatever the challenge, whatever the ambition, we are here to create bespoke packages that are designed to help you move forward at every turn.
World-leading oils and greases that optimise performance and extend component life.
Castrol provides a comprehensive range of world-class products. All designed to meet the maintenance demands for your business, maximise efficiency and reliability, and extend asset life to keep your operations running smoothly.
360 solutions to drive your wind energy business forward.

We are very proud of our products, but we offer so much more to complete the service. Our suite of solutions include our Wind Academy, Grease Flush Services, Smart Sensor Technology and the new Virtual Engineer app. We even have a programme called SmartPay - to spread the cost of wind farm maintenance
Game changing solutions – oil life extension.
An innovation that I'm particularly proud of, and love seeing deliver real business value, is our booster package solution, Castrol Optigear Synthetic X 320 AD.
Rather than scheduling a complicated and resource-intensive oil change, the maintenance team can simply use Castrol Synthetic X 320 AD as a 'top up' to the existing gear oil in the turbine. It replenishes the additives that have depleted over time and saves a full oil change.
Find out more about Castrol wind energy products, technology and services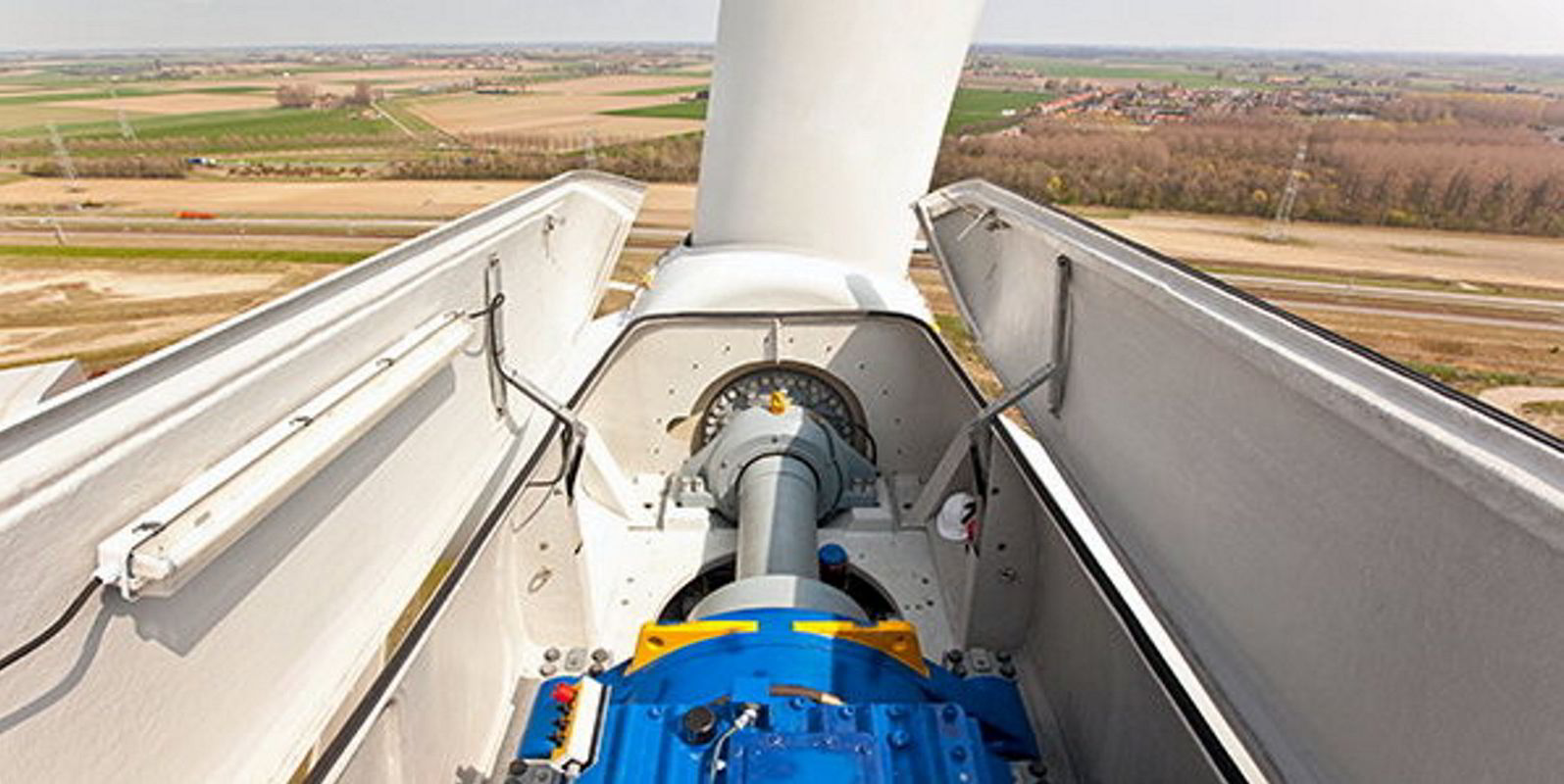 Unique gear protection
30% less friction
Energy efficiency of up to 1%
Certified Carbon Neutral*
Operational excellence and training
Advanced analytics that enable data-driven maintenance
**Castrol Optigear Certified carbon neutral in accordance with PAS 2060. See www.castrol.com/cneutral for more information
Our field trials have shown Castrol Synthetic X 320 AD can eliminate at least one main gearbox oil change over the life of the turbine. For some turbine types, it can eliminate two changes. Significant savings can be achieved – from eliminating associated costs for technicians, oil filing, reduced environmental risk, and even avoiding downtime of the turbine.
This approach is being rapidly adopted around the world and all these gains add up to really help drive down LCOE.
An OEM engineer dubbed it 'a game changer for the wind industry'… and I must say I agree with them! That's why I'm looking forward to sharing our new booster package solution – Castrol Optigear Synthetic CT 320 AD with our customers very soon.
If you have any questions or want to talk about a challenge you are facing, don't hesitate to in touch with me or your Castrol representative. We would be delighted to explain more about how Castrol wind solutions can help lower your levelised cost of energy, lower your environmental impact and help your teams grow their knowledge and develop new skills.
Email us, visit our website or connect with Phil Booker on LinkedIn to learn more.