Worldwide, more than 1.8 billion people are expected to have access to electricity by 2030. As economies recover from the impact of the pandemic, global energy consumption will rise by 2.2% in 2022. At the same time, however, power generation has to meet increasingly strict carbon neutrality requirements.
The Paris Climate Agreement stipulates that 80% of new electricity generation capacity must come from renewable sources in the coming years. As the energy transition speeds up and governments work to fulfil pledges made at the 2021 UN climate conference (COP26) in Glasgow, many companies see the need to review their strategies. In 2022, renewable energy growth will accelerate, as practically all market segments become more concerned about climate change, environmental, social, and governance considerations.
Enabling electrification
Electrification will play a key role in human, social and economic development and contribute to fighting climate change. However, to successfully enable this electrification, a number of conditions need to be met…
Offshore wind speeds tend to be steadier than on land, which means higher yields. As industries continue to move steadily towards using more renewable and sustainable energy sources to realise the energy transition and facilitate electrification, we can safely say that offshore wind is now the most relevant source of power for achieving this. In fact, offshore wind offers us a fighting chance of reaching the Paris Climate Accord targets.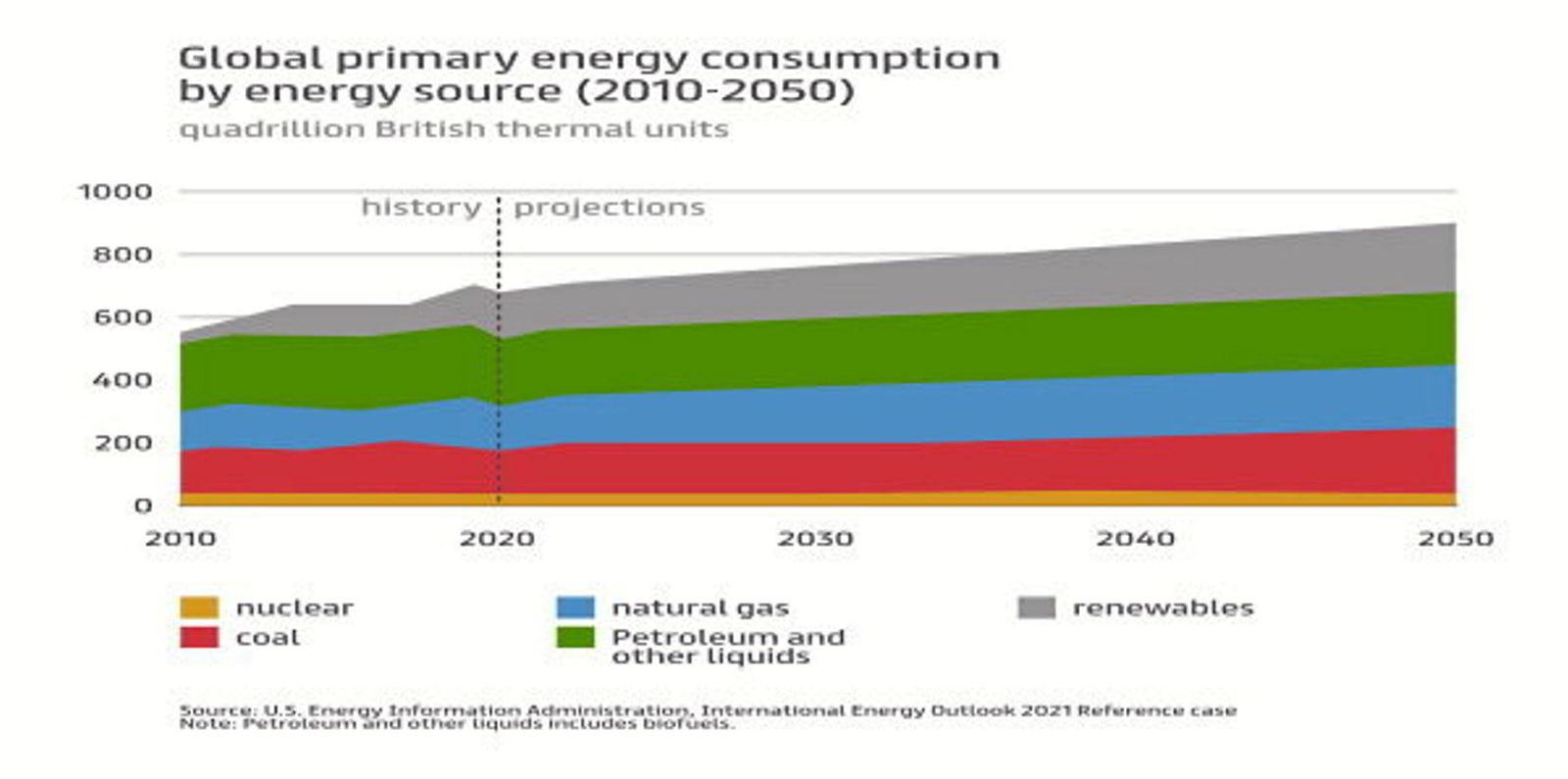 To enable the energy transition, 450 GW of offshore wind energy will be required by 2050 – significantly more than today's installed 27 GW. Over the next ten years, we should see 200GW of additional offshore wind capacity appearing. From 2026, we expect floating windfarms to pick up scale and become more widespread. Cumulative offshore wind capacity is forecast to more than triple by 2026, reaching almost 120 GW. As much as 44 GW of solar and 27 GW of wind is planned to be installed in 2022 in the USA along with over 8 GW of battery storage. This is facilitated by the creation of dedicated programs such as virtual power purchase agreements and green tariffs.
TSOs & DSOs
To enable the energy transition, transmission system operators (TSOs) will need to integrate vast amounts of offshore wind energy, along with energy from other renewable sources. TSOs are increasingly developing, extending, and upgrading their power grids for this purpose. This involves transmission of power via interconnectors that span countries and continents on land and under seas.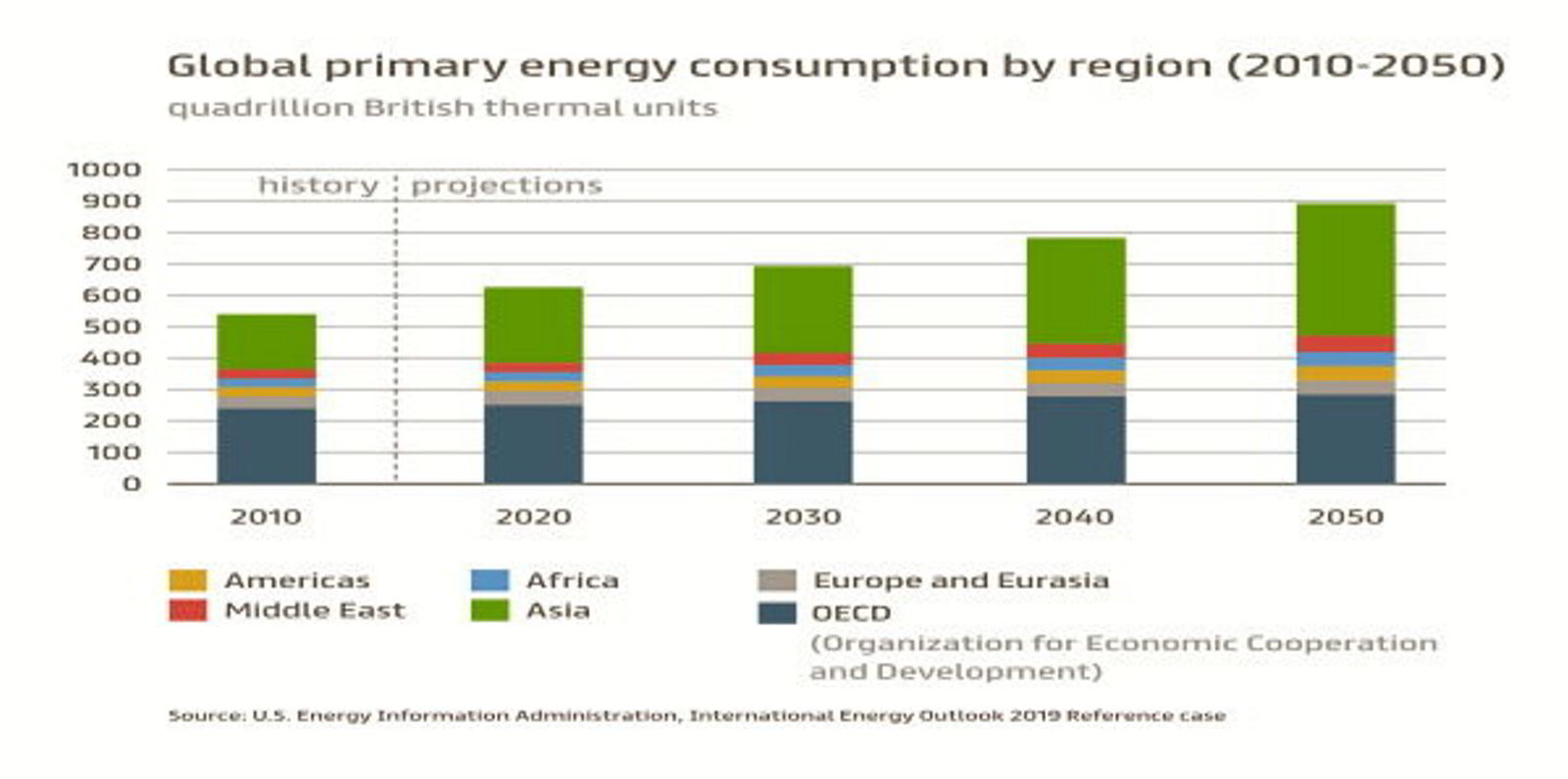 Distribution system operators (DSOs) also need to accommodate more renewable energy sources and meet demand driven by electrification. Grids will have to guarantee consistent performance and accommodate local wind and solar energy production. Ageing grids need to be updated and asset management practices strengthened to meet electrification challenges and avoid failures.
Agent of change
Prysmian Group is enabling the energy transition through offshore wind and interconnectors in particular. In many regions, boosting offshore wind capacity without ensuring networks are adequately prepared will increase congestion. Taking wind power networks to the next level requires expertise in laying submarine and on-shore networks, ultra-efficient cabling to bring power to shore, and robust interconnectors linking everything from islands to continents.
One of Prysmian's commitments is to invest in offshore wind applications that are fundamental in meeting the increasing demand for greener energy. We've become a market leader in this area, thanks to know-how and experience built up over several decades, an array of technologies and constant R&D investments. We act as a strategic partner for TSOs, supporting development and production of transmission grids, and helping facilitate the bulk movement of electrical energy from the site of generation to electrical substations.
International interconnection is also becoming more important. By creating new transmission links, power surpluses can be exchanged between different regions, so that surpluses and shortage can be balanced. As the level of power being generated and transported grows along with the number of offshore wind farms, Prysmian is seeing demand for cables that offer improved electrical and mechanical performance. The level of power transmitted needs to be higher and losses need to be lower. An important driver in the interconnector market is the need for cabling at ever-greater depths, which requires state-of-the-art armouring as well as cable laying expertise. Development of floating wind farms is also boosting demand for dynamic cables with improved internal performance.
ABOUT THE AUTHOR
Hakan Ozmen has served as EVP, Projects Business and CEO at Prysmian Powerlink Srl since June 2018. After graduating as industrial engineer, he began his career in 1993 as Internal Audit Manager and Corporate Secretary at Siemens AS in Istanbul. In August 1999, Hakan received an MBA from Yeditepe University in Istanbul. He joined Pirelli SpA in September 1999 where he focused on internal audit management for the EMEA region and completed audits in Germany, Italy, Finland, UK, Turkey, Romania and Check Republic. In January 2001, Hakan was appointed CFO and Board Member at Turk Pirelli in Istanbul and later became President. After holding the position of Global Director of Prysmian Telecom at Prysmian Cavi & Sistemi for two years, he served as President & CEO of North America at Prysmian Group from 2011 to May 2018.
International grid interconnections are also essential to enabling energy independence: a country's ability to meet its own energy demands - or even export more power than it imports. This allows countries to become less dependent on fossil fuel imports and increase their energy stability. Including an increasing number of renewable energy sources in the energy mix is essential to reaching energy independence. Renewable energy not only enables energy security and independence, but also supports the transition to a low carbon economy. This is liable to change international relations – countries may want to import renewable energy at certain times when their own sources come up short, or they may choose to become less dependent on certain fossil fuel exporting nations, or foreign investments may seem less desirable. A level of energy interdependence may always exist – but greater autonomy will make it easier for countries to choose their partners wisely.
Prysmian has developed industry-leading expertise in interconnectors, setting new records for length and power for land and submarine connections. Inter-array cables for wind farms, floating wind farms, and fully recyclable cables are, and will remain, an essential part of the energy transmission, supporting the implementation of larger, more integrated, efficient and sustainable power transmission systems.
As a sustainability champion, Prysmian is proud to be a key enabler of the energy transition. This is part of our commitment to continuously strengthening our role as a promoter of sustainable development!