Between 2010 and 2019, electricity generation from renewable energy systems (RES) in the 11 Central European EU member states grew at a slower rate than in Western Europe (4 percent vs. 6 percent annual average). Consequently, the growth of the RES share in final electricity consumption was also much weaker (+8 vs. +17 percentage points). The main drivers of growth in the industry in the past years were wind and solar power. However, the pace of changes is still not optimal and the current decade will mark a race for economies to improve growth dynamics of electricity production from RES. The development of RES technologies is seen not only as a possibility to improve widely understood welfare of citizens, but also as a real economic and business opportunity.
It is particularly important for Eastern European partners, in the face of legal, technological, and business requirements, to acquire specialists with experience in comprehensive management of large-scale energy projects. With help comes one of the leaders in the RES market, Electrum, which shows the best practices in implementing difficult engineering and business and business-oriented energy facilities.
"With humility, but also with confidence in our abilities, we position ourselves as a pioneer in Polish photovoltaic and wind power industry. Spectacular investments in Eastern Europe are the reason to be proud of us," says Mirosław Popławski, Electrum CEO.
Electrum has on its account, for example, construction of wind farm Potęgowo - the biggest in Poland and one of the biggest and one of the biggest in Europe, realisation of 49 photovoltaic farms, with total power of 49 MWp for OZE Holding, or realisation of Wind Farm Dębsk, which is the biggest investment in history of Polenergia and one of the most significant in scale of the whole country.
As Marek Marzec, Polenergia S.A. renewable energy projects development director, points out, "The farm consists of 55 wind turbines with a total capacity of 121 MW, which will be able to supply 173 thousand households with clean, green energy next year. This investment fits perfectly into the whole process of green transformation of the Polish energy sector."
Wind power plants themselves are in most cases only a part of large investments, which are each time very complex and demanding in terms of legal, financial, logistic, and implementation aspects.
As Marzec adds, "We must not forget about the huge infrastructure accompanying such projects. These are underground control and power cables - including Europe's longest high-voltage cable line in alternating current technology. It also includes numerous access roads to individual turbines, service and assembly yards and the main power supply point."
An example of such a complex investment in many aspects is the Zaporozhye Wind Farm in Ukraine with a current capacity of 98 MW, which provides clean and cheap energy to over 200,000 homes. The Zaporozhia Wind Farm is one of the largest wind farms in Europe, larger only than the Fântânele-Cogealac Wind Farm located in Romania.
Mykhaylo Chulkov, managing director of Eurocape, sums up the completed project as follows, "Zaporizhia Wind Park was a project that involved routing 35 kV cables underground and negotiating with farmers who also used the land. Electrum, the contractor, proved to be an experienced and well-organised partner who was able to keep the project under control."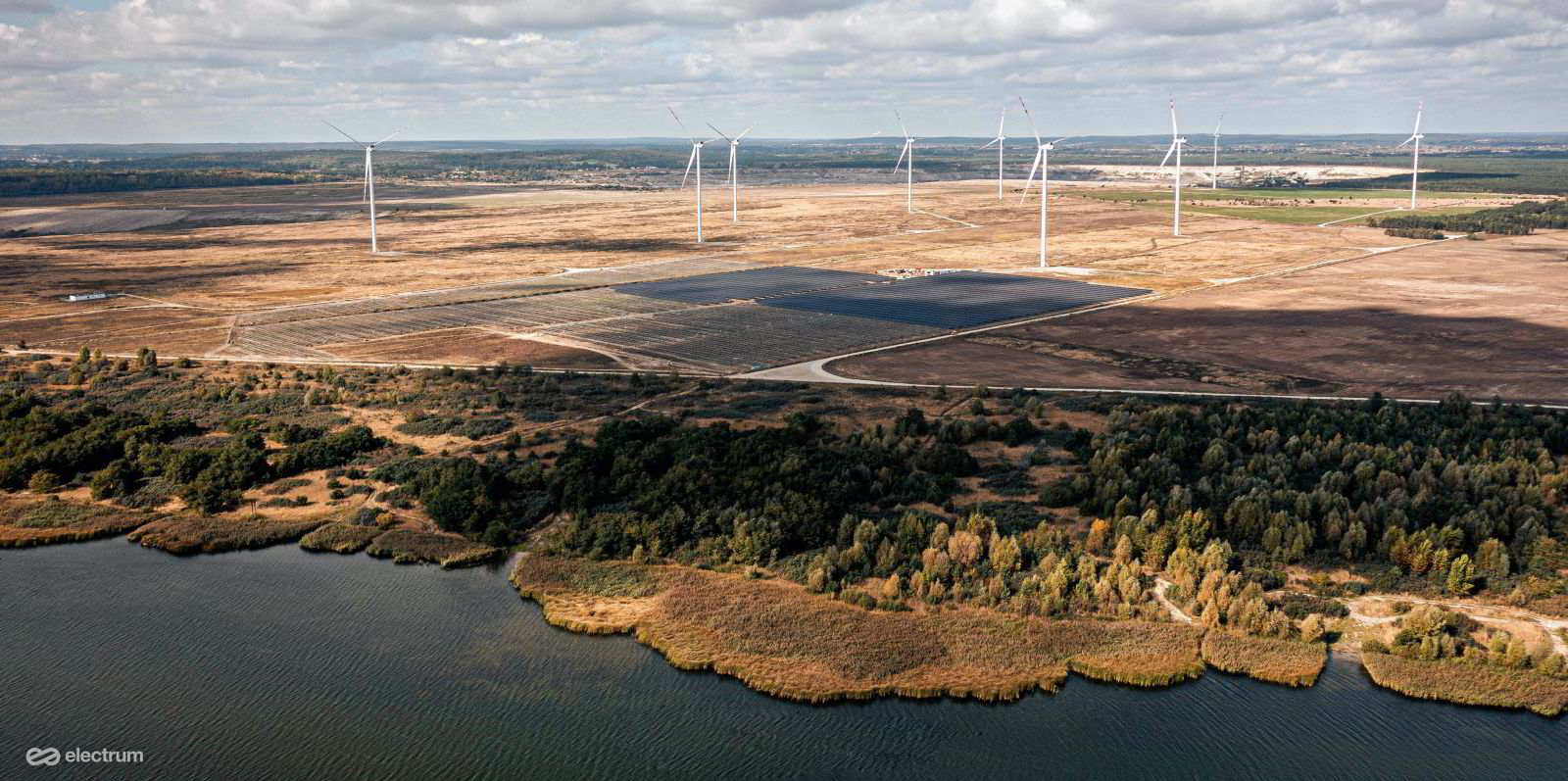 Experience and team are one thing. The key to success is also modern technology and standards. Electrum can also boast of such innovative projects, as execution and implementation of SCADA - EMACS system for Bolohyvsky Solar Park in Ukraine with the power of 33.5 MWp. In addition, worthy of special attention are numerous projects in the field of decentralisation of power grids, reactive power compensation, and projects in the area of life science. The projects are carried out comprehensively, from consulting and project development, through design, engineering and implementation, to service and operation, which becomes particularly important in view of the current pandemic requirements.
As Mirosław Popławski from Electrum emphasises, "The future of RES belongs to dispersed solutions - intelligent agglomerations with island power supply, private distribution networks or green hydrogen for clean transport - all this is becoming the present, allowing to realise the idea of sustainable development."
A sustainable future, according to Electrum's philosophy, is one in which nature, business, ethics and technology coexist in an energetic symbiosis. Such a clear vision, supported by success stories and set in business and legal context, is a guarantee that Electrum's next investments will soon be in the limelight. Because the "green revolution" has already started and there is no turning back from it, and if we face numerous challenges, it is only with the best.
As Mirosław Popławski emphasises, "It is for our present and future business partners that we want to be the leader of the energy transformation in Poland. The most important thing for us is the trust and satisfaction of our business partners, who will perceive us as an investor with extensive experience, know-how as well as technical and financial resources."
When asked about challenges he replies, "Challenges are always there, and our recommendations from high-scale projects show that our team can turn into a team for special tasks."
ELECTRUM SOLUTIONS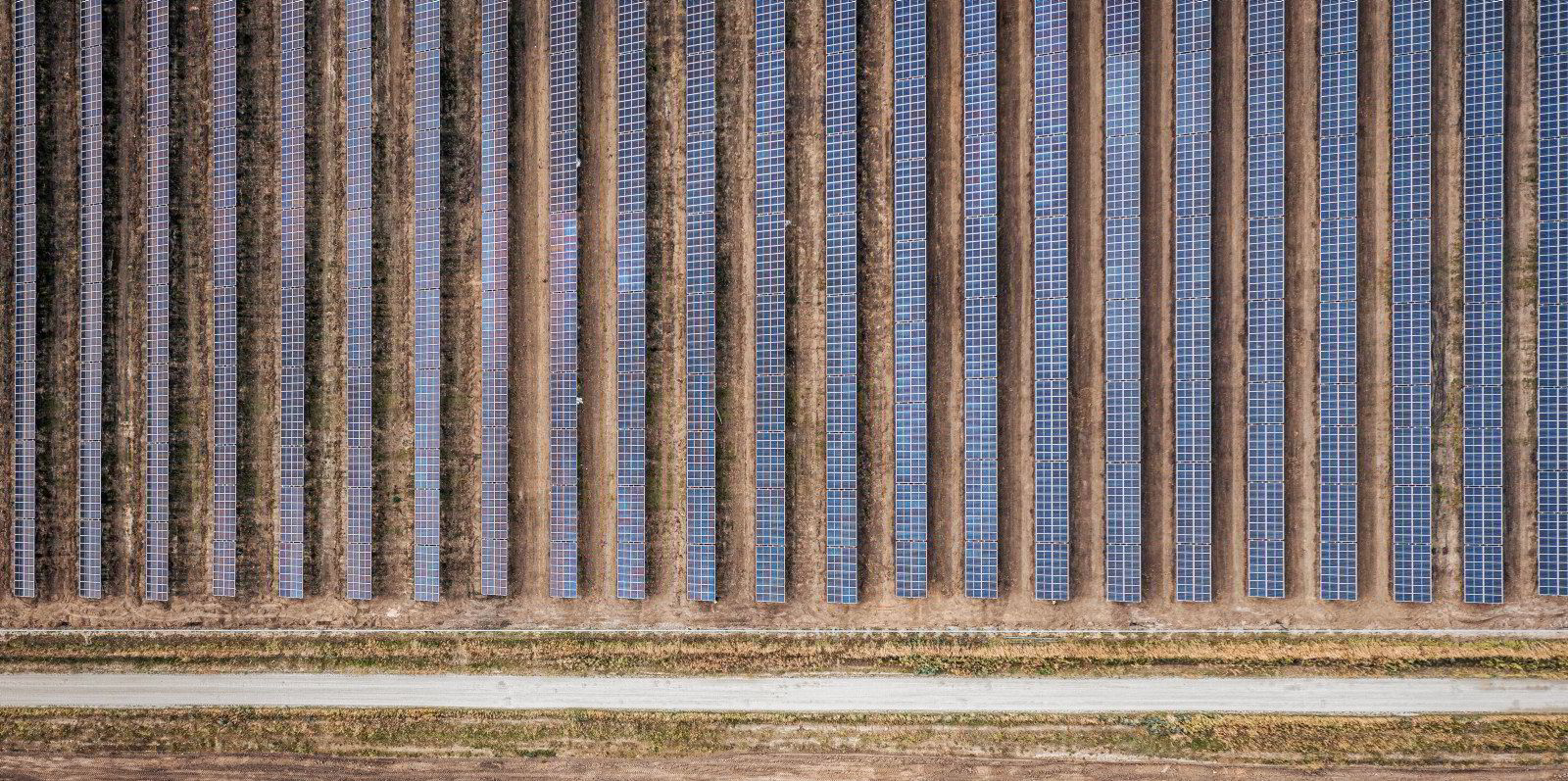 Full engineering competence, experience and versatility allow us to comprehensively implement and service every type of investment projects and facilities in the areas of energy, industry and construction, including:
Large-scale solar projects
Proprietary EMACS system
Classic SCADA system / alternative labour-saving SCADA system
Decentralisation of power grids
Reactive power compensation
General contracting of Life Science facilities