DORIS, with its fully owned subsidiary ODE, is among the most experienced offshore wind contractors for engineering, design and project management in the market.
In addition to products and services for both fixed and floating wind, DORIS has developed its own technologies such as NereWind, a floating wind turbine concept, and the Articulated Wind Column (AWC), a low-cost substructure suitable for deep water.
DORIS Group's AWC technology
DORIS' Articulated Wind Column (AWC), developed by the AWC technology company (50% ODE – DORIS Group and 50% MEES) is largely insensitive to soil conditions and out-of-level of the seabed.."
Articulation at the base provides for a compliant column with reduced force
Buoyancy and hydrodynamic inertia provide stability
Diameter changed to suit the water depth and environment
Suited for water depth range between 70m to 250m+ depending on turbine size
Substation variant
"Hydrogen is another key element of our low carbon strategy at a mid to long term plan," tells Oliver Benyessaad, head of business development at DORIS.
DORIS sees green hydrogen as an important player in the low-carbon transition. The group aims to facilitate access to cheaper hydrogen and support states, operators, and end-users in the development of green hydrogen.
"We don't think onshore production will be sufficient to meet the about 500 million ton per annum of clean hydrogen that needs to be produced in 2050," he continues. "We think there is an important part that will be produced offshore, and that's where we will really bring our value and our expertise."
The company is actively involved in large-scale hydrogen projects focused on offshore production. Its scope includes transportation solutions, adapting ports to ensure safe transport and storage, and bunkering.
"We are currently developing our own concept of floating wind with a hydrogen electrolyser on the top sides," Benyessaad explains. "So [the] main idea behind that is to develop integrated, floating wind solutions with hydrogen."
Green hydrogen produced by water electrolysis can be powered by electricity from large offshore wind farms—on or off the grid. DORIS is coupling its proprietary floating wind concept NereWind with next-generation electrolysers to produce hydrogen from offshore wind installations.
DORIS and French hydrogen producer, Lhyfe, recently signed a Memorandum of Understanding (MoU) to launch the product NereHyd, a floating wind turbine integrated with offshore green hydrogen production.
NereHyd - Floating wind plus hydrogen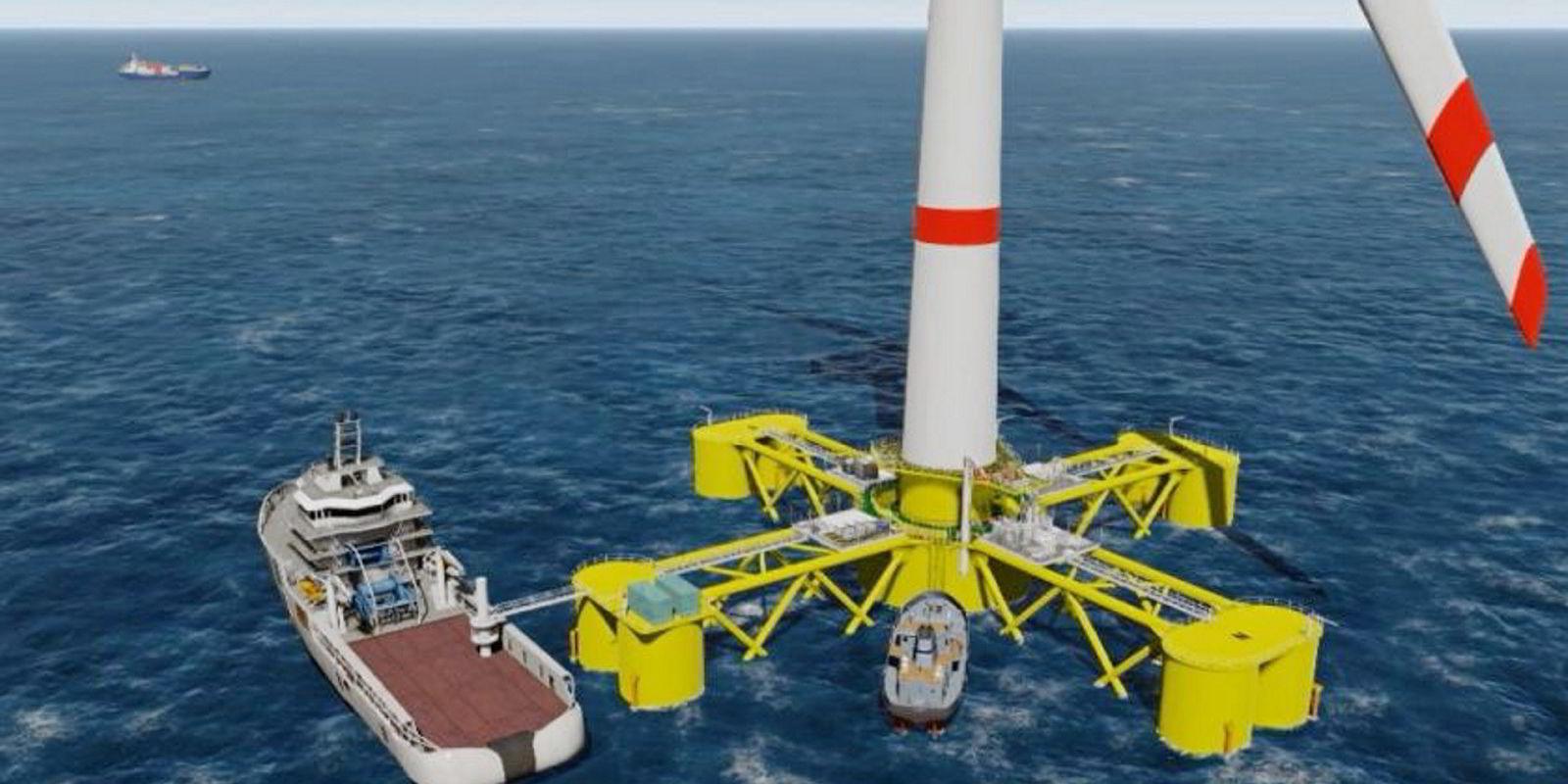 The DORIS and Lhyfe teams are working to develop a proprietary solution for renewable hydrogen production. The Nerehyd solution will combine Lhyfe's expertise in green renewable hydrogen production with DORIS's floating wind turbine solution, Nerewind. DORIS is now focusing on optimising the Nerewind foundation to facilitate the use of the Lhyfe production process in order to achieve optimum economic performance.
This exclusive product merges the Nerewind wind turbine with an integrated hydrogen generation facility. These could be deployed for on-grid or off-grid applications, for both small-scale 10 MW turbines and large-scale wind farms with several hundred MW capacity.
NereWind accelerates offshore wind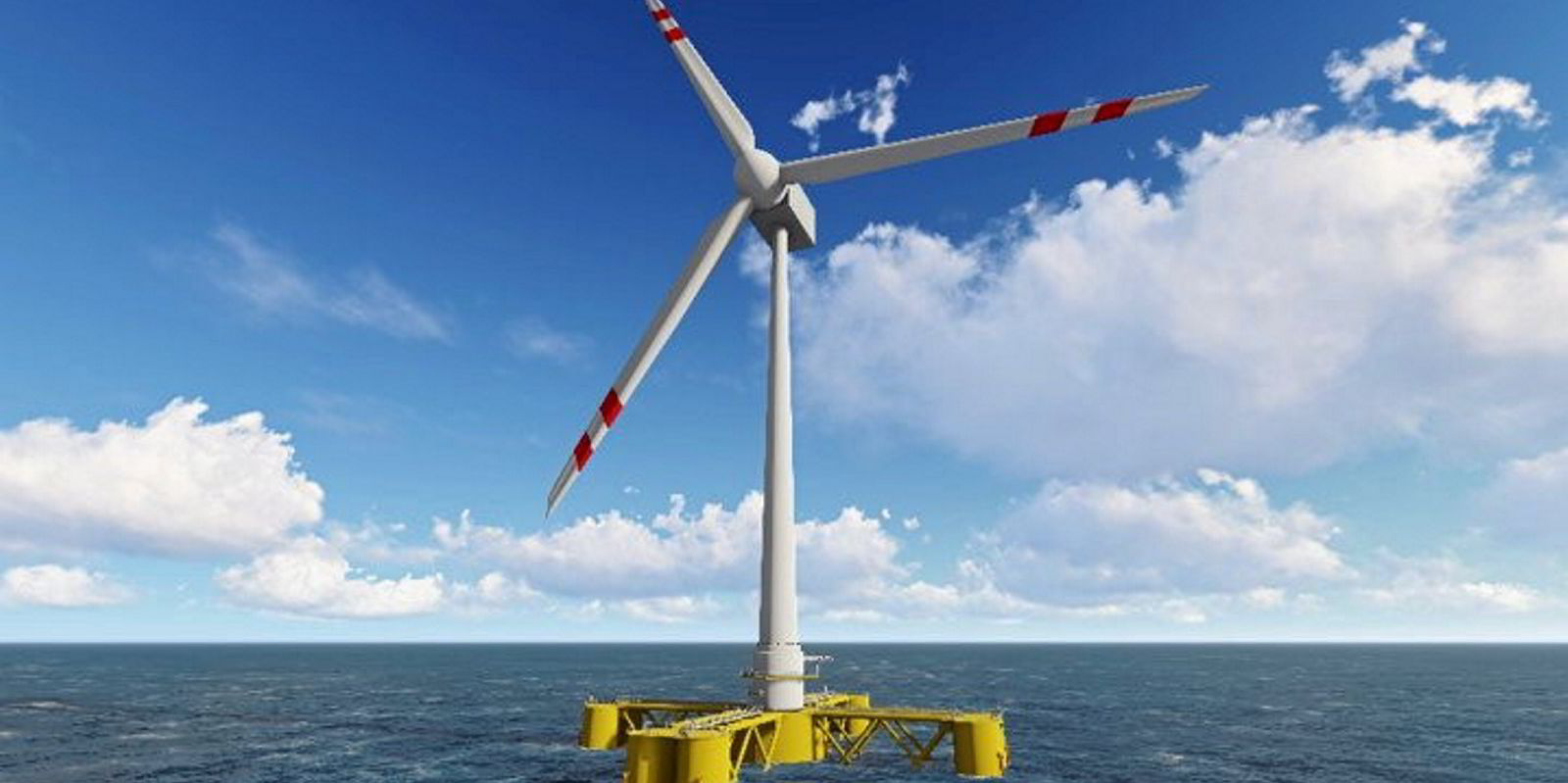 NereWind has been developed to be a competitive, versatile, and efficient semi-submersible that can take on the elements and compete in the floating wind turbine industry. Nerewind has been thought of as a portfolio of solutions easily adaptable for different construction, technical or political constraints.
DORIS' attenuation chambers are key to maximizing electrical production from wind turbines and minimizing downtime. They improve the dynamic behavior of the floating platform, preserving low draft for operations at the quayside in a lifted position. Likewise, floater motions at connections with electrical export cable, and moorings are smoothened to ease the design of connecting pieces under dynamic loads.
The two companies engaged in a yearlong joint study focused on creating a cost-effective solution for delivering offshore green hydrogen. The study culminated in late 2021, at the exact same period where Lhyfe's Bouin production facility in Vendee produced its first few hundred kilos of green hydrogen. The MoU between the two firms was signed shortly thereafter.
Lhyfe and DORIS will be studying the possibility of developing other types of offshore hydrogen production solutions after the NerehydTM project is completed.
The two companies have allocated a budget of 60 million euros to deliver their NereHyd solution prototype by 2025 - nearly half a decade ahead of the rest of the industry.