Floating offshore wind (FOW) projects are challenging from start to finish, and many developments that are taking shape today are in uncharted territory. The complexity of FOW installations complicates project execution, and developers recognize that taking a project from inception to production requires dedicated and knowledgeable partners that can not only see the big picture, but also understand the myriad challenges that must be resolved along the way.
Tom Fulton knows what it takes to tackle a technically challenging energy project, and the successes achieved by Acteon and his integrated team demonstrate their ability to solve problems and deliver results.
According to Fulton, the biggest benefit of partnering with Acteon is working with experts who can contribute value across the complete lifecycle of a project, from conception, initial site investigations, engineering, through installation, integrity management and maintenance, to decommissioning. "Having access to this kind of comprehensive expertise means we can help optimize designs that deliver the best value in terms of total installed cost," he says.
The Acteon team comprises geophysicists and survey experts, who can assess installation sites to determine the best placement for anchors, as well as engineers with the expertise in advanced systems and global analysis to provide concept selection guidance for moorings, cables, and hulls.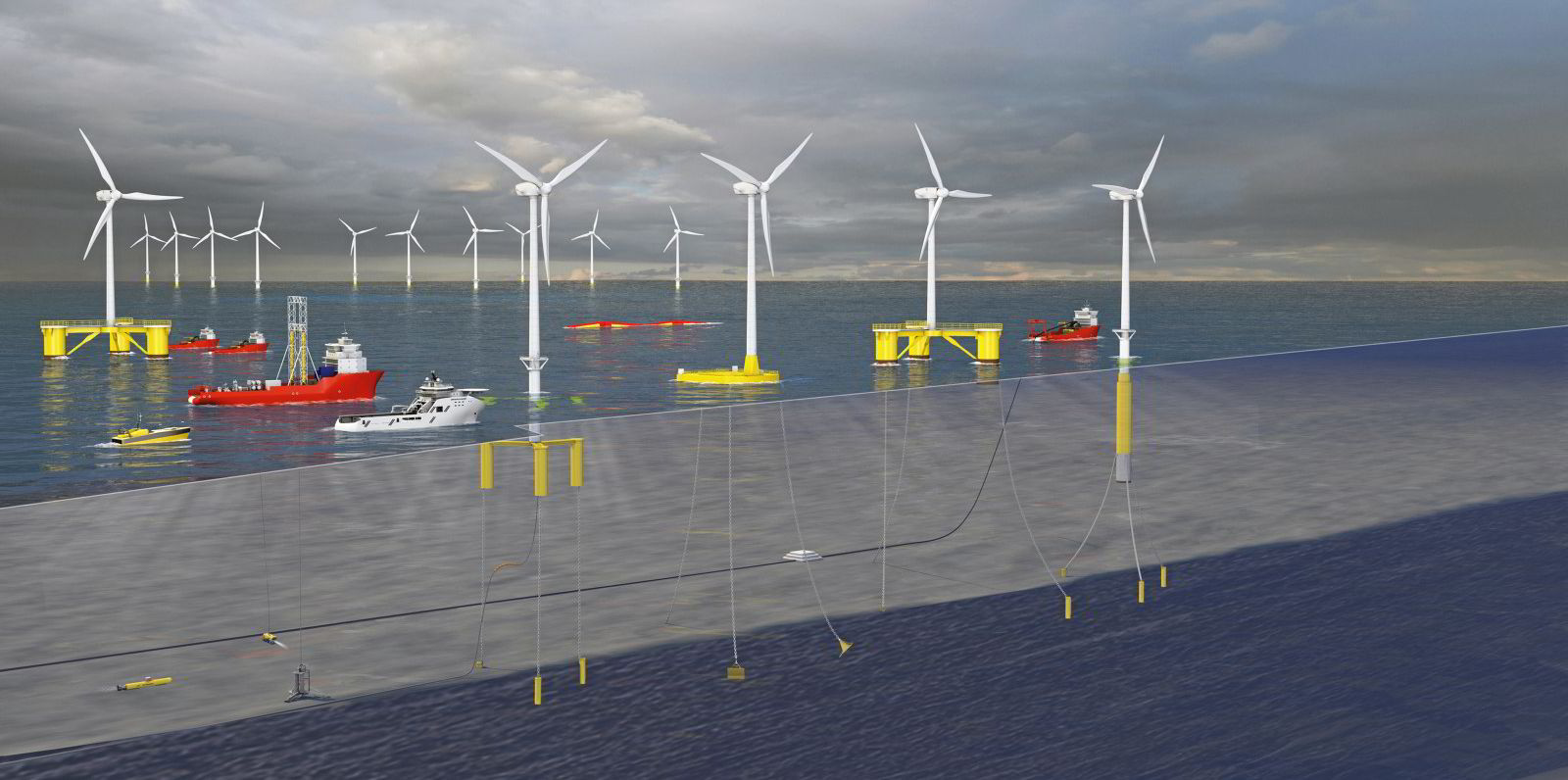 "Our experience with a range of anchor systems and multiple installation processes gives us the insight to identify the best options and the flexibility to execute regardless of the choice," Fulton continues.
Logistics concerns have surfaced in practically every market sector, and FOW presents a range of special challenges. "The scale of future of floating wind farms is enormous, and nobody completely understands all the supply chain and logistics issues, but Acteon has project management experience and a track record of providing creative solutions," he says.
Established procurement agreements, a known supply chain, and the largest mooring equipment inventory in the industry give Acteon an advantage. "Successes to date have been achieved in part because of the company's strong relationships with vessel owners and the ability to leverage established agreements with docks and yards," Fulton says.
Acteon has installed the foundations for approximately 50% of the world's offshore wind turbines, and by 2025, Fulton anticipates that half of the company's business will come from renewable energy projects.
"We are working toward ambitious goals, and we think our record of performance shows that we are not only committed to finding solutions, but we are also competent in providing them," he concludes.