Leading engineering and technology company, Technip Energies, continues to make waves in accelerating the energy transition.
Technip Energies' work in this field grows with a plethora of new announcements, technologies, and solutions in support of the journey to a carbon-free energy system. Digital solutions are at the heart of the company's mission and progress within the space, and will remain a crucial aspect moving forward.
In another exclusive interview, Recharge Content Studio spoke with Francois Haynes - VP in charge of Digital Services Sales, to learn more about Technip Energies' digital strategy and get a glimpse of what's to come in the company's lineup of digital services for the energy transition.
"From smart to wise"
When first presented with the potential benefits of digital, the energy industry was relatively slow to adopt new advanced technologies. Recent years have seen a major pivot in digital approach and adoption.
"Our once conservative industry is transforming itself rapidly and the trend is accelerating," shares Haynes, "Digital is now much more than an opportunity for more efficient and flawless operations. The purpose of digital has been extended from smart to wise."
Digital plays a crucial role in supporting decarbonisation, and in accelerating development of carbon-free energy sources. Technip Energies' recognition of these truths has led to sustainability-focused operational changes and more support for new business models. The company has increased research and development focuses towards new technologies supporting the energy transition, all backed by digital tech.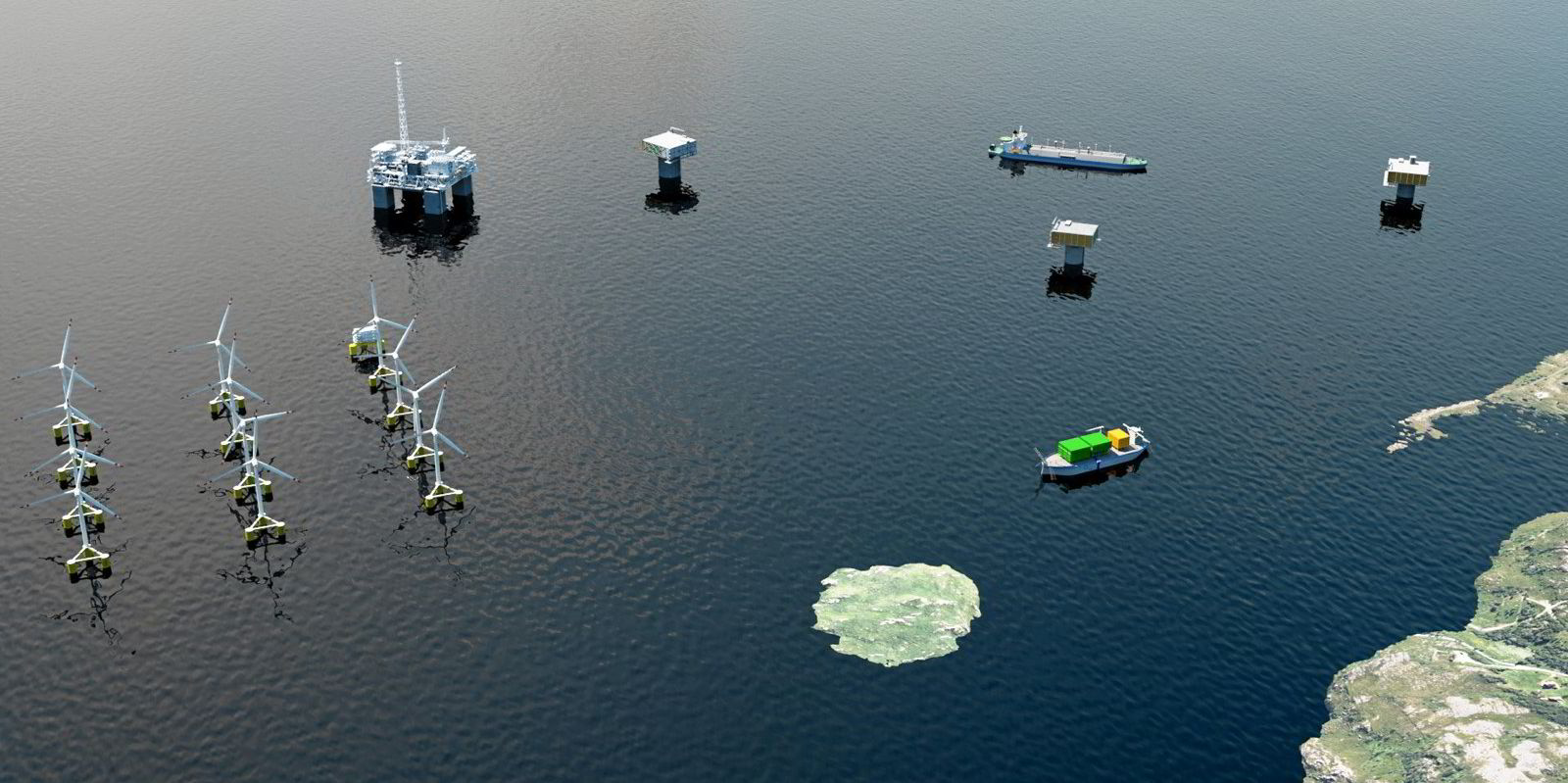 One notable example is the recently announced GO.H2 By T.EN, which a suite of solutions aimed at accelerating the move to net zero. With concepts based on renewable power sources such as wind and solar, GO.H2 By T.EN offers a suite of flexible solutions that serve as building blocks tailored to each client's specific needs.
Fully embracing digital technology
Taking a pragmatic approach to digital, Technip Energies' ambitions fully embrace digital technology as a core enabler of a sustainable and profitable business model.
About Recharge Content Studio
Recharge Content Studio and its partner brands help industry professionals nurture and influence audiences across the shipping, seafood and energy sectors in creative, innovative ways.
Whether you're looking to supercharge your video SEO rankings — or overhaul your entire content strategy — Recharge Content Studio can help.
Visit our site to learn more about how we help visionary marketers craft content that rises above the noise or send us an email.
"We are progressing our journey to digital along three strategic goals," tells Haynes, "data and digital foundations that strengthen our data culture and management practice to create more data-driven business value, digital project execution that establishes digital project management practice as a competitive differentiator, and digital services for the energy transition that cover entire plant's lifecycle."
The company has invested heavily in what they describe as a "digital factory" supported by a highly competent team of digital experts & partnerships. From here, Technip Energies' can remain agile in delivering solutions that support the industry across the entire project lifecycle.
"A big part of our investment is our new digital platform Beyond by T.EN, which gives our clients direct access to information about our digital solutions."
Beyond by T.EN
Beyond by T.EN sits at the heart of the company's digital services lineup and is a key enabling factor of their agenda within the energy transition. Beyond serves not only as a platform to access digital information, but also a portal for clients to take advantage of Technip Energies' current & future digital solutions
"We are continuously enhancing technologies to execute our project more efficiently with lower carbon emissions, by deploying a new project lifecycle management approach," shares Haynes.
"On the operational excellence side, we are working on new situational awareness technologies, immersive digital twins," he continues, "and also metaverse technology where we think Technip Energies will meet clients and deliver digital services in the future to further promote the energy transition."
Interested in learning more about Beyond by T.EN?
From concept optimisation, advisory services and project delivery to decarbonisation and plant performance improvement, Technip Energies has solutions spanning the full asset cycle.

Connect with Francois Haynes on LinkedIn or click the button below to learn more about Beyond by T.EN & the company's digital strategy or solutions.