On 27 May 2022, the first Chinese deep-sea floating offshore wind (FOW) turbine, "Fu Yao", was successfully towed. The turbine - independently researched and designed by CSSC Haizhuang Windpower – marks a crucial milestone in the development of the Chinese floating offshore wind power industry.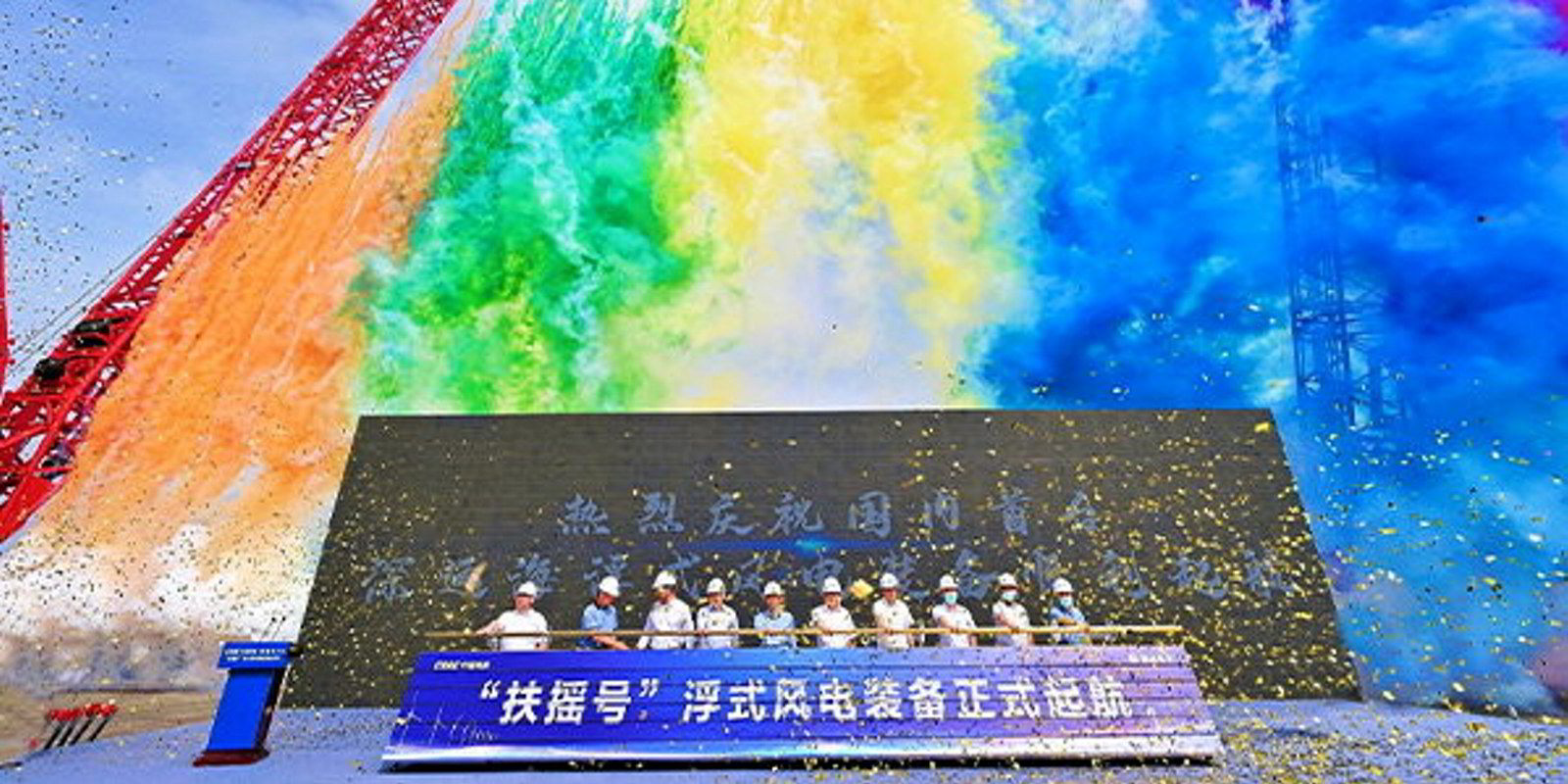 Chasing the deep-sea wind resource
Today's coastal offshore wind industry is growing rapidly, and with that the amount of wind resources close-to-shore are rapidly fading day-by-day. Thus, moving further offshore to exploit deep-sea wind resources is an inevitability. Official research data from the China National Climate Center estimates a potential one billion kilowatts of total deep-sea area wind power resources – nearly twice that of the coastal area.
A pillar of great power, strength and courage
CSSC Haizhuang Windpower has explored offshore wind power for a decade, bringing with it rich industrial experience manufacturing turbines and strengths utilization of the resources found offshore. As pioneers of Chinese offshore wind and "national team member" for comprehensive wind power solutions, CSSC Haizhuang Windpower was honored with the "National Offshore Wind Power Engineering Technology Research Center.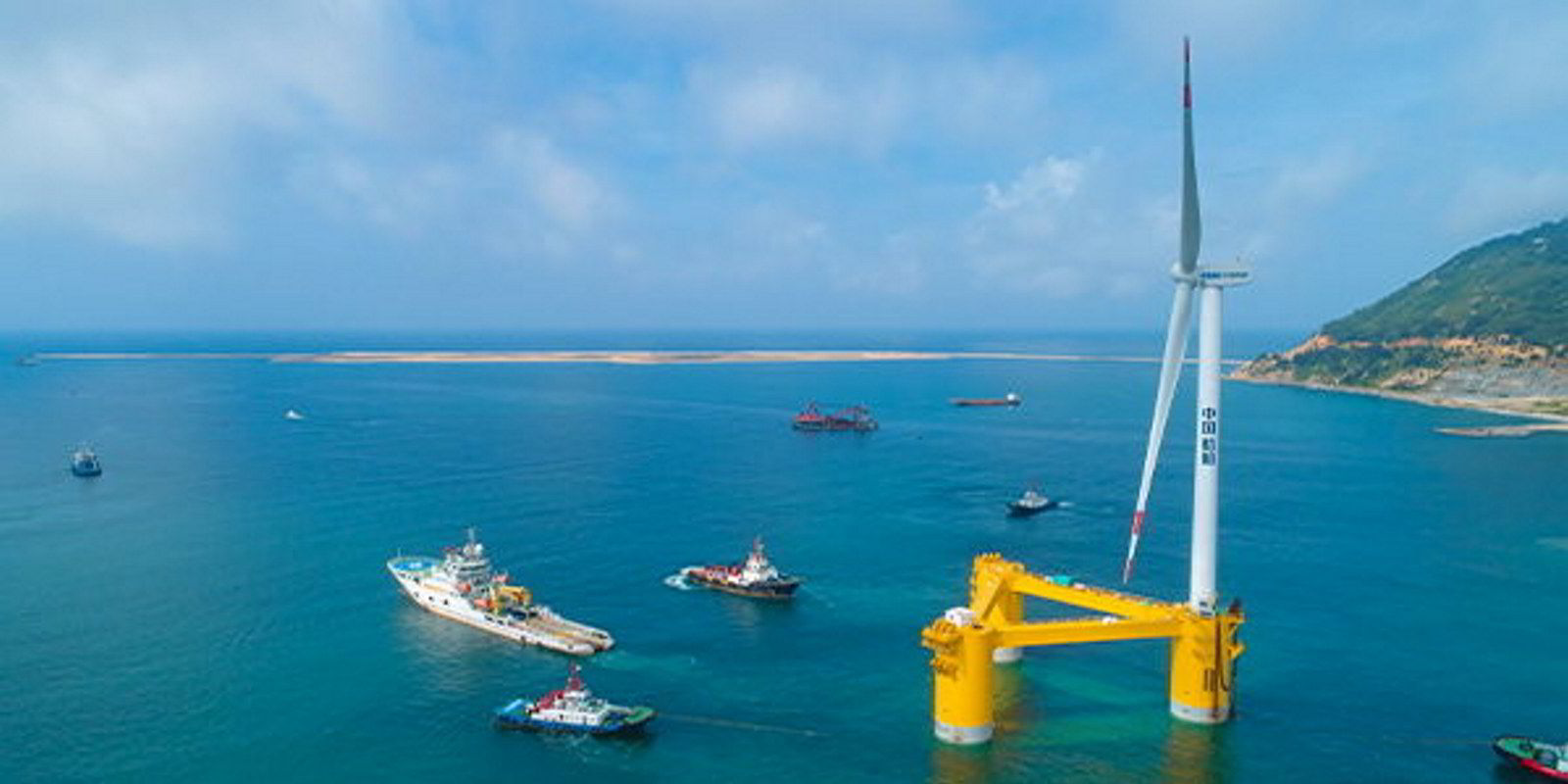 The company carried out various technical studies of offshore turbine and mooring system design as well as manufacturing and commissioning. The successful development of "FuYao" is the result of their efforts, and has since received the first certificate of Chinese floating offshore wind turbine prototypes, issued by the China General Certification Center.
The "Fu Yao" project is located in Luodousha sea area, Qianshan town, Xuwen county, Zhanjiang city, Guangdong province, China. The turbine sits within the Qiongzhou strait, where the average water depth is 65m. It is the deepest offshore floating wind power project and the largest single wind turbine power capacity in China.
Fu Yao's Technical Specifications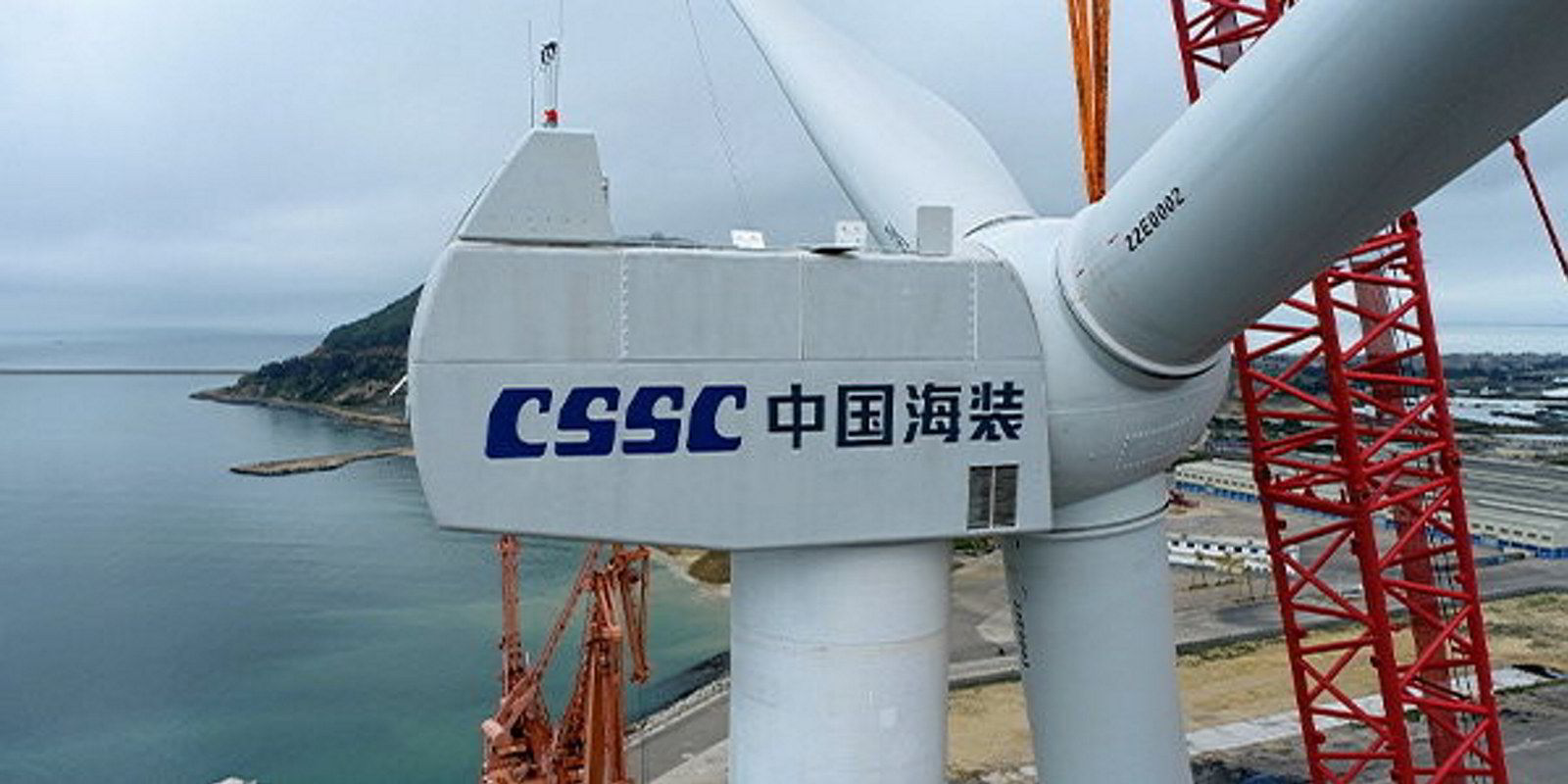 The platform is equipped with a 6.2MW wind turbine, with IEC class I typhoon resistance.
Tower height of 78m, with the hub center reaching 96m.
152m turbine diameter, with a 74m blade length.
Total weight of the installation is more than 4,000 tons
Source: CSSC Haizhuang Windpower
The successful research and implementation of the FuYao project promotes the development of the Chinese large-gigawatt floating wind turbine with integrated design and application verification, which is a monumental step towards China's exploration of deep-sea energy resources. This achievement will boost the large-scale development of Chinese offshore wind power, and contributes to the independent innovation and industrial upgrading of offshore turbines.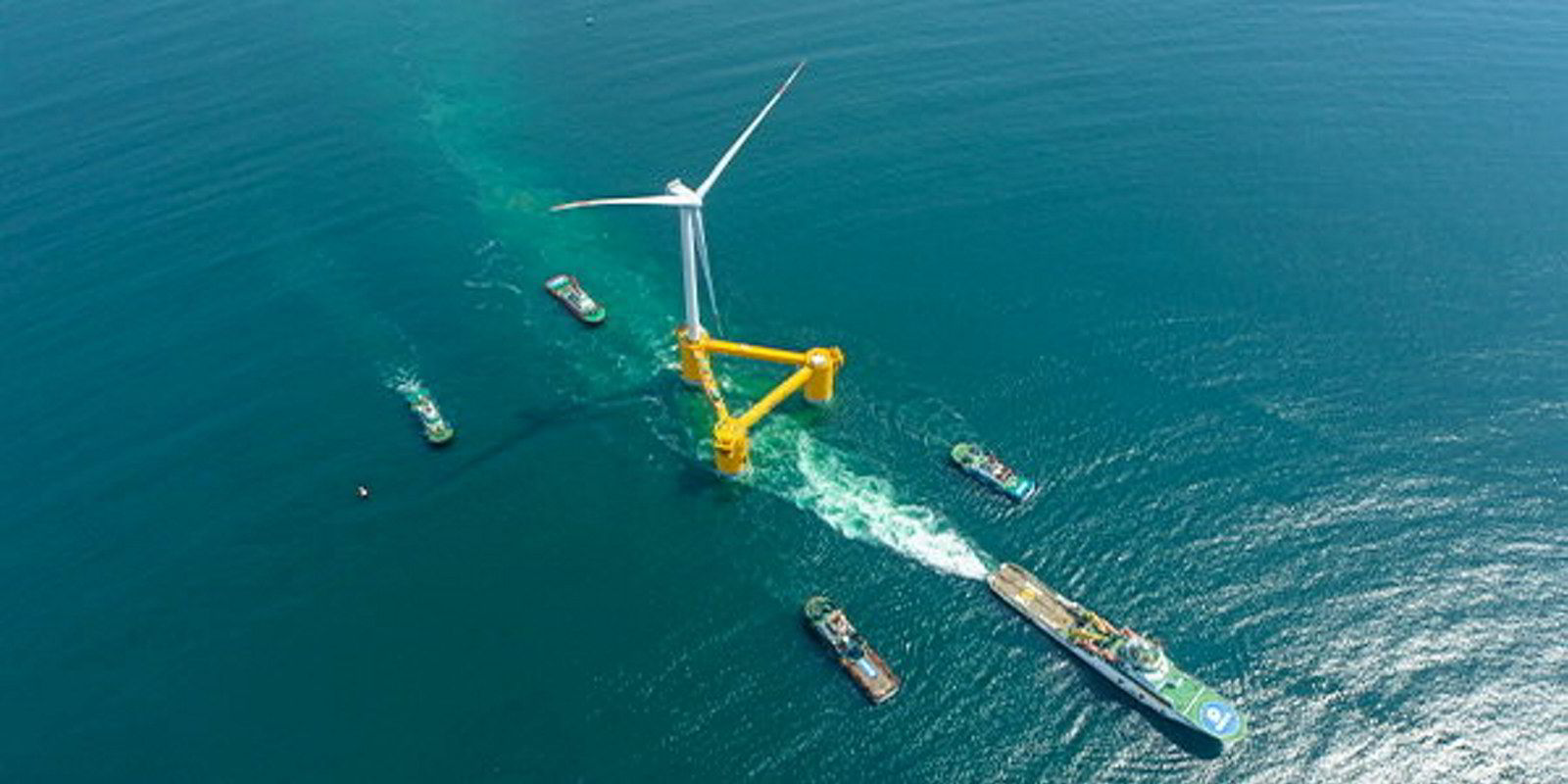 Floating cherishes the blue ocean with brilliant prospects

Following the demonstration of FuYao, CSSC Haizhuang Windpower will continue innovating to boost cost economy, power capacity and overall quality of FOW turbines in preparation for large-scale developments.
The company is also working towards the development of smart floating islands to provide commercial leisure and entertainment services. These developments will feature self-sufficient energy production from a combination of FOW power, photovoltaic power, tidal power and more. The company envisions these floating islands to have numerous other capacities such as conversion of offshore wind power to hydrogen, monitoring of marine conditions, deep-sea aquaculture development, and desalination of water for domestic supply. The aim of these features is to enhance the comprehensive service ability of turbine lifecycles and lay the foundation for multi-scenario applications.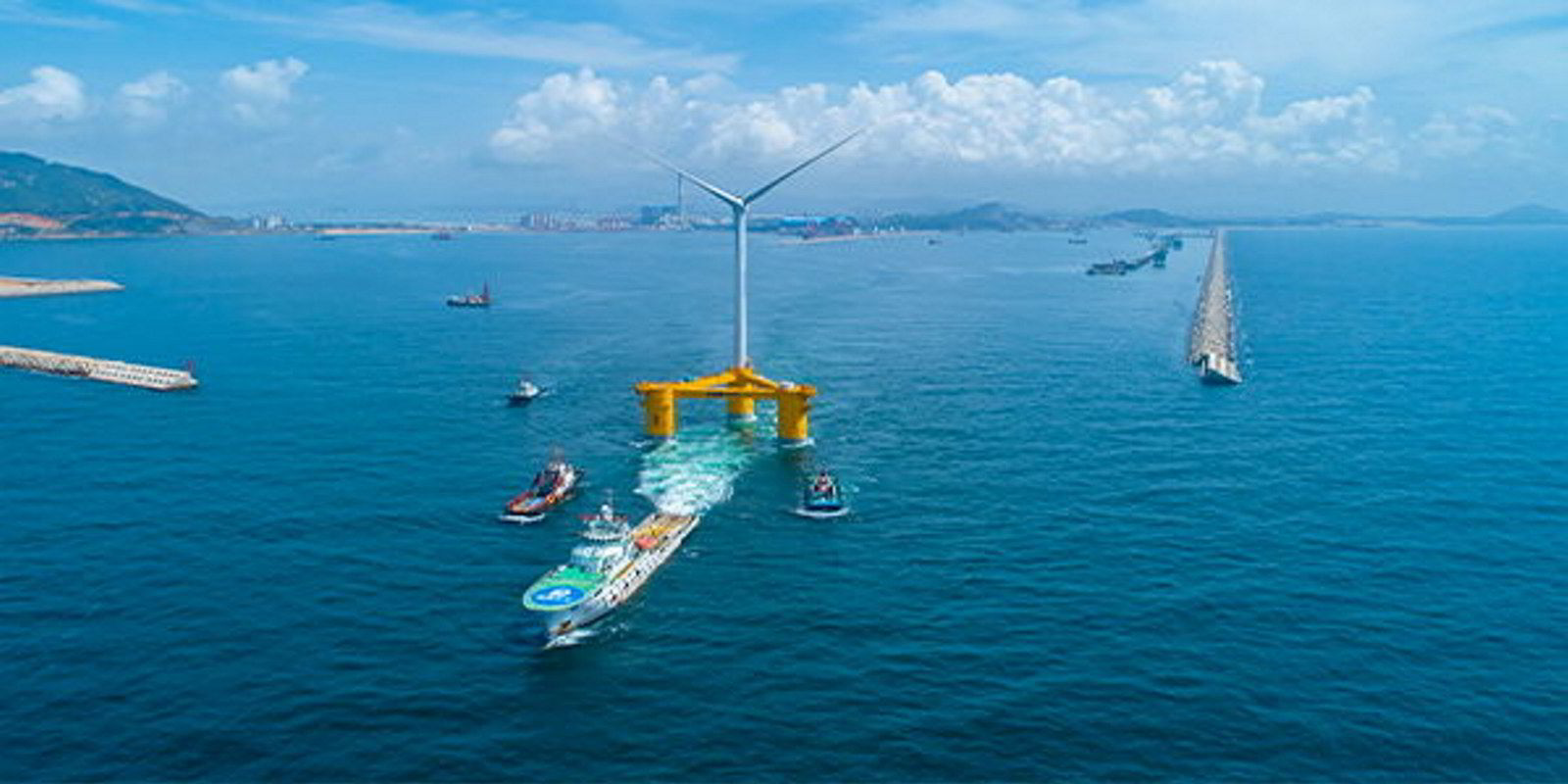 About CSSC Haizhuang Windpower
CSSC Haizhuang Windpower was established in 2004 and now is one of the top wind energy companies in China. CSSC Haizhuang Windpower is under China State Shipbuilding Corporation (CSSC) which is the top shipbuilding company. CSSC Haizhuang Windpower provides wind power product R&D services, complete equipment manufacturing, engineering and technical services, EPC general contracting and full-process financial services. It can also provide one-stop solution for the whole life cycle of wind farm development.