Thyssenkrupp Uhde South Africa, a unit of industrial conglomerate Thyssenkrupp, and mining remediation firm Wismut will carry out a pre-feasibility study for a 'renewable underground pumped hydroelectric energy storage' (RUPHES) project at a depleted South African gold mine.
The two German companies have also signed an agreement with Pumped Hydro Storage Sweden, which is currently developing a 2MW/8MWh underground pumped energy storage project in an abandoned iron mine in Aland, Finland with the support of the European Commission and the Swedish Energy Agency.
RUPHES in old mines, coupled with solar and wind power, can reliably provide green energy when it is needed, while repurposing depleted gold mines enables short construction schedules and significantly reduced costs.
"The main reason: Gold mining has already created the underground water storage reservoirs that commonly are the mostly costly components of pumped hydro plants. They just have to be adapted to their new purpose," Thyssenkrupp said in a statement.
Pumped hydro accounts for 97% of global power storage capacity, the company said, but nearly all of that today is above ground.
High hydraulic heads and stable hard rock geology render ultra-deep gold mines ideal for implementing the concept, and for producing cost-competitive, reliable green electricity as well as green hydrogen and green ammonia, Thyssenkrupp hopes, also pointing to ultra-low solar production prices in South Africa.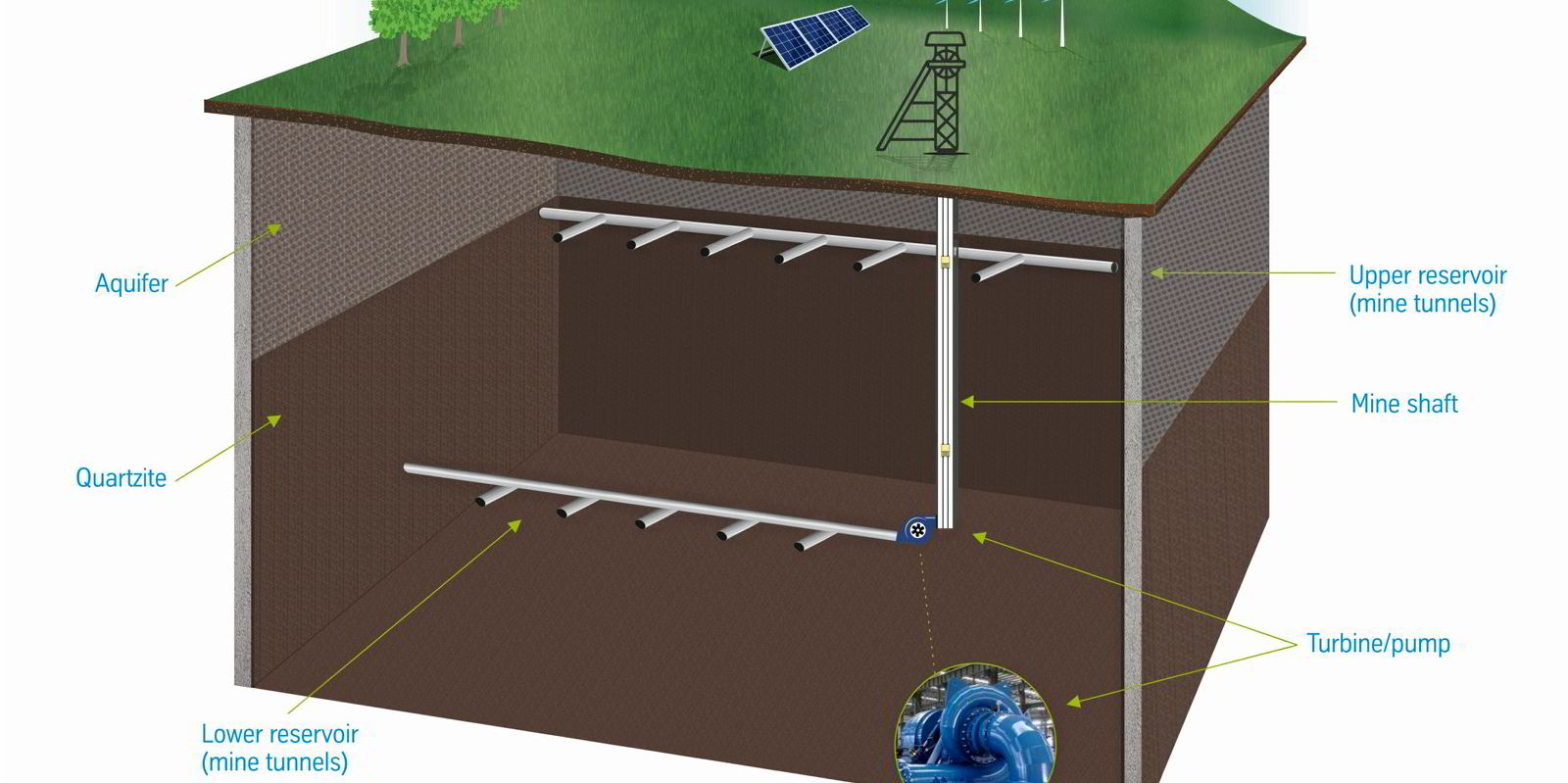 In June 2021, a South African gold mining company announced that it is able to produce electricity from solar power at 1.1 US Cent per kilowatt hour, which is among the lowest production cost for solar energy in the world, the German conglomerate said, without giving further details.
"The fact that South Africa has world-class solar and wind resources is gaining traction in both government and industry, and the fact that it is cheaper to provide electricity from South African renewables than it is to provide power by importing foreign gas," the company stated.