What is claimed as the world's first plan to use underground salt caverns for large scale offshore hydrogen processing and storage has been unveiled by Tractebel, the engineering unit of global energy giant Engie.
Tractebel Overdick said its concept for storing H2 produced from offshore wind uses the caverns to hold the green gas before it is pumped back to shore, helping to align supplies with production and demand peaks and creating 'hydrogen hubs' at sea.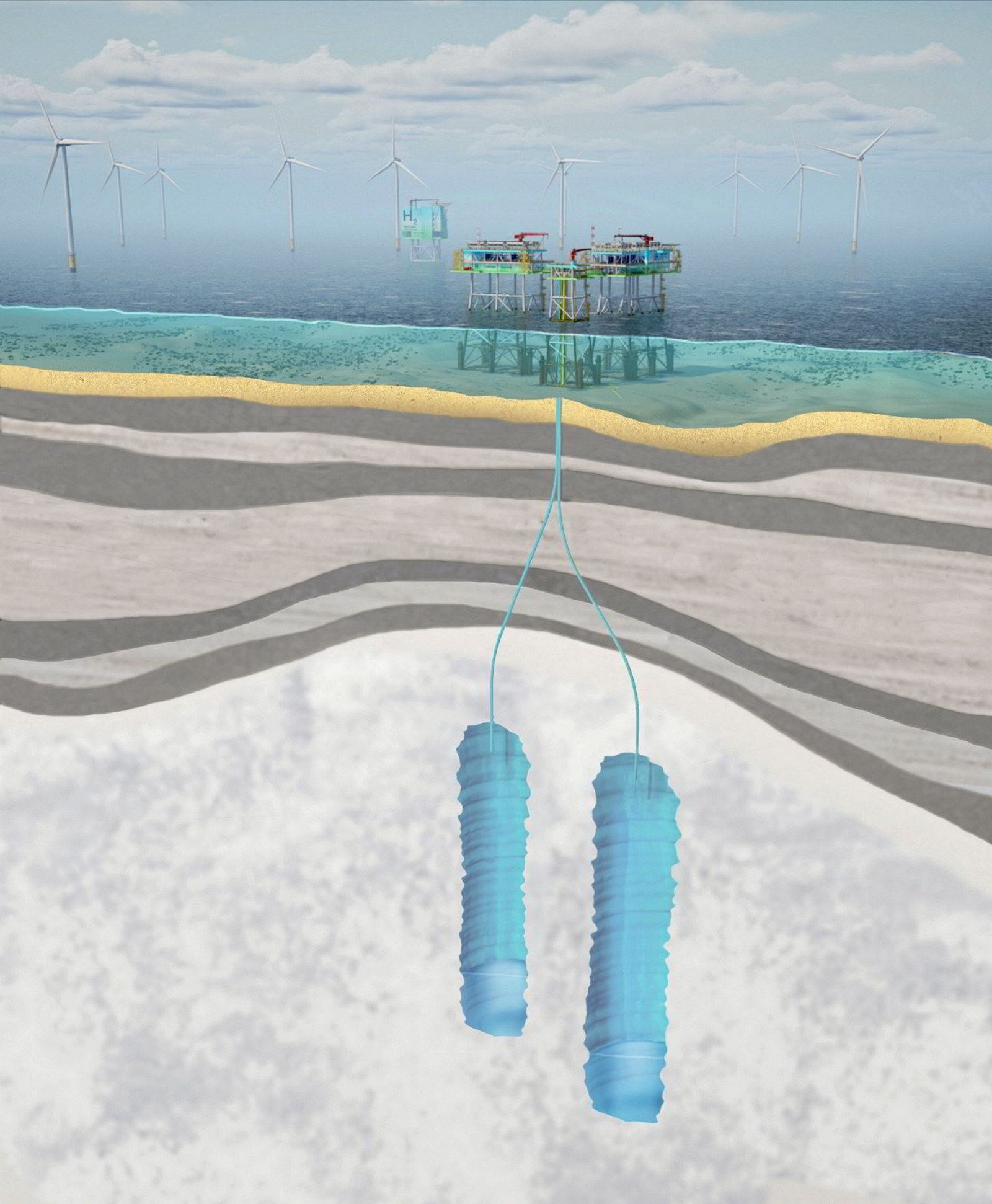 The project team said its design – which involves storage and compressor platforms processing hydrogen to be held in salt formations at a pressure of up to 180 bar – assumes 2GW of offshore wind, but is scalable up and down to meet the demands of particular projects.
Salt caverns in the North Sea are "well suited" to the concept thanks to their geology, according to the engineers.
Klaas Oltmann, director for business development at Tractebel Overdick, said: "Centralised offshore hydrogen hubs also facilitate the integration of smaller-scale hydrogen production, which is to be expected within the scope of capacity expansions while re-powering offshore wind farms in the future.
"At the same time, they offer an economically viable option, as the export and compression of hydrogen produced offshore can be bundled. This significantly reduces the overall costs for future projects."
The Engie subsidiary is already involved in several pioneering green hydrogen plans, including the Dolphyn floating wind-to-hydrogen project off Scotland and an integrated offshore green fuels initiative with developer Enterprize Energy.
The company is not alone in looking at subsurface hydrogen storage. Recharge reported in May how Irish utility ESB is exploring the potential for industrial-scale storage of green hydrogen in vast, emptied oil & gas structures in conjunction with specialist subsurface energy asset developer dCarbonX.
Other initiatives to store green hydrogen at sea include the 'Deep Purple' concept hatched by engineering group TechnipFMC and Norwegian start-up Magnora, which would use seabed tanks to hold the gas.