Sardinia, the second largest island in the Mediterranean, will attain net-zero emissions and become "the greenest territory in Europe" as soon as 2030, the Italian minister for ecological transition, Roberto Cingolani, announced earlier this month.
But the minister did not go into any detail about what this would mean in practice — aside from discussing a need for "large quantities of renewables" and the closure of the island's two remaining coal-fired power plants.
Europe's largest utility, Enel — which counts the Italian state as its largest shareholder — is due to play a major role in decarbonising the island, and its chief executive, Francesco Starace, speaks exclusively to Recharge about the plans for Sardinia.
He explains that decarbonising the island's power supply — as well as its heating, transport and heavy industry — would require the closure of the coal plants and the addition of 4-5GW of new renewables capacity and 700MW-1GW of batteries to help balance the grid.
The 4-5GW of extra power would be supplied by onshore wind, solar and hydro, while a new bidirectional power cable to Sicily would provide a back-up electricity supply when required — in addition to an existing interconnector to the mainland.
"With an investment of roughly €15bn [$17.7bn], you can electrify the island to a very large extent, cope with additional consumption, but cut the emissions by a factor of 50," says Starace.
"This includes electrifying heating, electric cars, electric public transportation. It includes electrifying the ports so that ships, and all the cruise ships, shut down their engines when they come in [and get a clean power supply from shore]."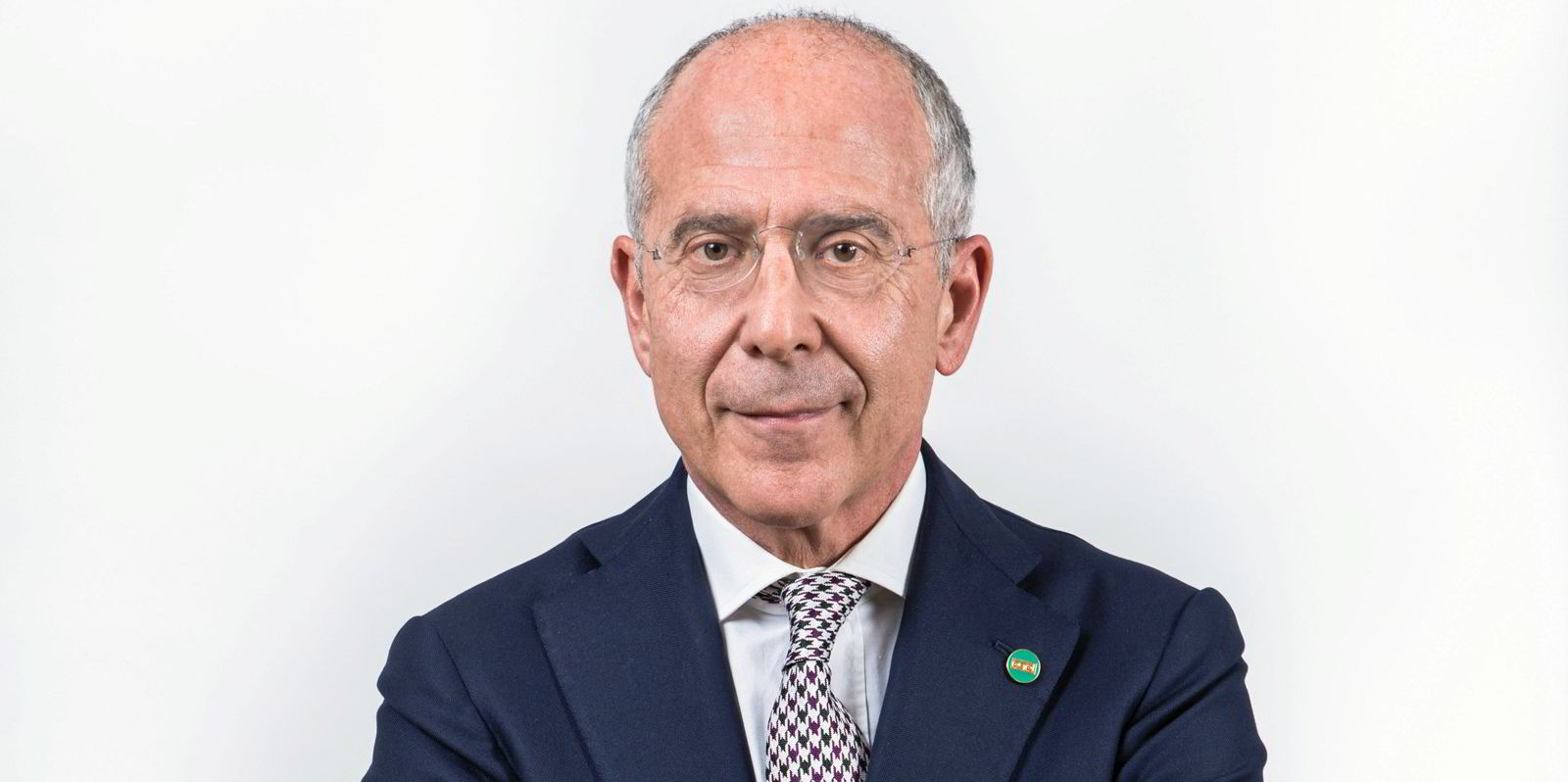 The island's energy would almost solely come from renewable electricity, he explains, but without any offshore wind — a sector that Enel has long declined to enter.
"The island is a very large place. It's beautiful, but there are lots of spaces [for onshore renewables]," Starace explains.
At the end of last year, Sardinia had 1.09GW of wind installed, 974MW of solar, 466MW of hydro, 114MW of bioenergy, and just over 2GW of thermoelectric power, including Enel's 480MW Centrale del Sulcis "Grazia Deledda" coal-fired power plant.
Starace says that because the back-up power supply would not necessarily be 100% renewable, it is not possible to claim that Sardinia will become a zero-emission island.
"When you do a [grid] connection between two places, there are moments where energy would flow in one direction and moments where Sardinia will export into Italy. So the net will probably be mostly renewables."
And he concedes that one or two industrial players may want to continue importing bottles of liquefied petroleum gas from the mainland.
But Starace explains that Sardinia already has a head start over other Italian regions because it has no natural-gas network — despite multiple attempts by Italy's gas distribution operator.
So when would this decarbonisation happen?
"I think it's possible by 2030," says Starace. "If we all work hard, it's not out of reach."