When the world's eyes turn to the United Arab Emirates (UAE) as host of the COP28 climate action conference at the end of November, one name will find itself under more scrutiny than ever before – Masdar, Abu Dhabi's global clean energy champion that for almost two decades has been the green face of the UAE.
Focus your mind: get the insight you need with the Recharge Agenda
The global energy transition is gathering momentum – and the accompanying news-stream becoming an information deluge. Separate the green giants from the greenwash and the hard facts from the click-bait headlines with Recharge Agenda, our curation of the market-making events of the week, distilled down into one quick-read newsletter. Sign up here for free
January's naming of Sultan Ahmed Al Jaber as COP28 president gave a foretaste of the controversy that is certain to dog the build-up to the UN summit. As well as serving as the UAE's industry and advanced technology minister, Al Jaber is CEO of Abu Dhabi state oil company Adnoc, prompting fury from some activists who branded his appointment to lead the next COP as nothing less than a handover of global climate policy to the fossil fuel sector.
However, Al Jaber was also founding CEO of Masdar when the renewable energy pioneer was set up in 2006 (see panel below) and remains its chairman – a fact swiftly cited by those keen to defend his COP28 role. They included EU climate chief Frans Timmermans, who claimed Al Jaber "started with sustainability policies long before anyone else in the oil and gas sector was convinced", in a reference to his early days with Masdar.
Masdar – with a new three-way shareholding structure split between Adnoc, Abu Dhabi utility group Taqa and sovereign wealth fund Mubadala, its original backer – now has a target to amass a 100GW gross portfolio of renewables, up from around 20GW now, and to be producing one million tonnes of green hydrogen, by 2030, totals that would put it right in the front rank of global clean energy players. Longer term its renewables ambitions swell to 200GW.
We have a legacy. We've taken risks in this space and all we do is renewables.
With its fossil fuel-dominated owners, however, can Masdar really expect to be treated as a truly green entity as it expands globally – not to mention during its flagship role for the UAE at COP28?
"We're confident that we will because we have a legacy. We've taken risks in this space and all we do is renewables [and green hydrogen]," said Nikolas Meitanis, Masdar's acting executive director for strategy and corporate development, who has been with the company for more than a decade.
In 2006 it "wasn't obvious" to many that wind and solar would be much more than a sideshow in the global energy industry, claimed Meitanis, speaking earlier this month to Recharge at Abu Dhabi Sustainability Week, which Masdar itself hosted.
"Renewables were called 'alternative energy at the time'. Technologies were not competitive, they were not bankable, it was difficult to get insurance. The leadership [of Abu Dhabi] had this pioneering risk-taking appetite. They put capital at risk," said Meitanis, who admitted that 2023 will be a "big year" for Masdar as "one of the main tools through which the UAE collaborates, supports and pursues decarbonisation at a global scale".
As it prepares to turbocharge investments far beyond the $30bn of projects it has already backed, Masdar also plans in 2023 to dive into sustainable finance, including the issuance of its first green bonds. Chief financial officer Niall Hannigan said the company would underpin its activities with a first green finance framework, expected to be published "very soon".
"Masdar has been speaking to leading investors regarding its plans to become an issuer in the debt capital markets and the feedback is extremely positive," he told Recharge.
"We aim to demonstrate that Masdar meets the highest standards of transparency, disclosure and integrity so banks and investors can confidently participate in our efforts toward net zero. We will deploy all debt capital raised into developing dark green [ranked as the most sustainable] projects across the globe at the highest ESG standards, and a substantial portion of that deployment will be in developing countries where clean energy infrastructure is needed the most."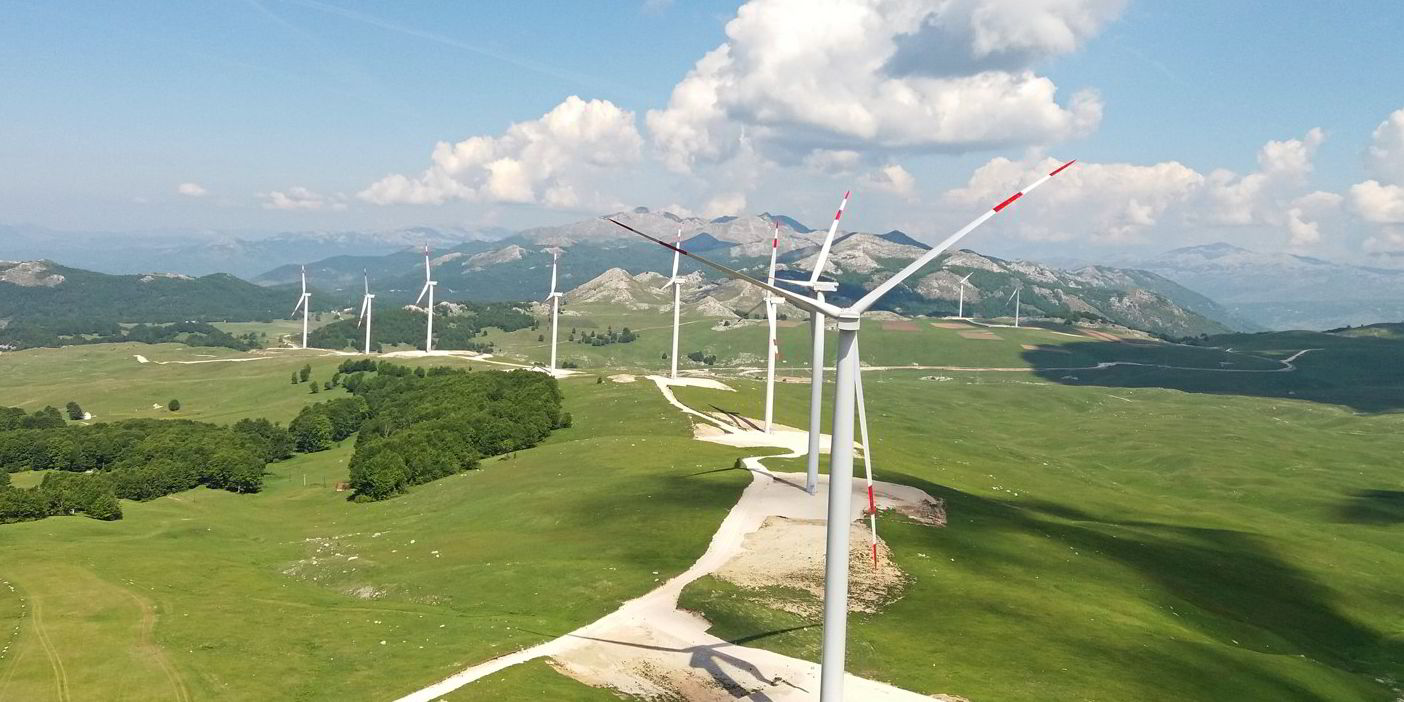 Masdar's underlining of its "dark green" credentials is unlikely to assuage the sternest critics of the UAE's hosting of COP28, or its chairman's role as summit president. Global Witness, the climate campaign group that was among the most vocal in slamming Al Jaber's appointment, told Recharge: "You wouldn't invite the tobacco industry to lead a health conference. The fact that Al Jaber is CEO of Adnoc presents a massive conflict of interest at the heart of COP28.
"This decision about the COP presidency also undermines any good work being done by UAE-owned Masdar and threatens to derail this year's climate negotiations before they've even begun."
However, Shashi Barla, director and head of research for renewable energy at advisory group Brinckmann, said Masdar's ties to the UAE's oil riches should not be an obstacle as it chases its ambitious growth targets. "I do not think that it will be a detractor, on the contrary it may create a positive sentiment. It's very similar to other oil and gas players entering the renewables space: Shell, TotalEnergies, Eni, Equinor and the likes," Barla told Recharge.
Masdar's 'challenging markets'
Leaving the climate credentials of its shareholders to one side, how well is Masdar placed to achieve its growth ambitions in a global renewables market where the names cited by Barla above, and many more, are all competing for the best projects and prospects?
In this respect its owners will be an asset, Barla believes. "Certainly, the state financial backing will add additional mileage to Masdar's journey. Masdar can capitalise on lower capital costs, stronger financial muscle, and the Abu Dhabi government's bi-lateral trade relationships."
But the Brinckmann analyst also reckons to hit its goals in a crowded market, Masdar will need to "target emerging markets with limited competition. Most Western developers haven't explored these markets due to policy uncertainty."
Masdar has signalled its willingness to contemplate large-scale development in a string of African nations and in huge emerging Southeast Asian markets such as Indonesia.
One area where Masdar is becoming increasingly influencial is Central Asia, where it is already building the region's largest wind farm, the 500MW Zarafshan in Uzbekistan, and has reached accords over 10GW of future development with the government of Azerbaijan – including giga-scale offshore wind linked to green hydrogen production in the Caspian Sea.
With markers also laid down in Kyrgyzstan, Kazakhstan and Turkmenistan, the developer is a ubiquitous presence in a Central Asian region with established economic ties to the UAE, and where governments are embracing the opportunities presented by their wide open spaces and strong wind and solar resources.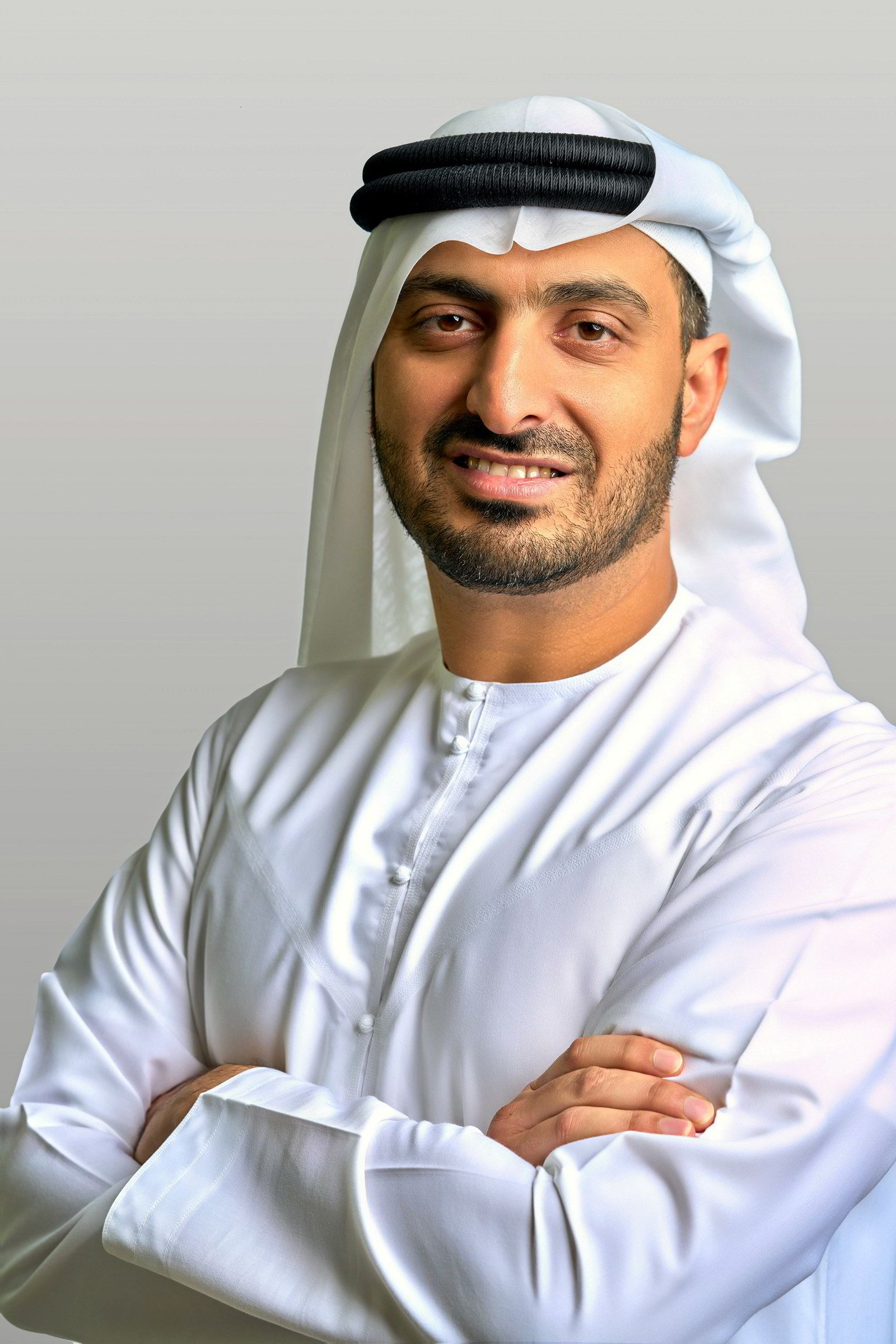 Fawaz Al Muharrami, executive director at Masdar's clean energy division, said the developer is reaping the rewards of its first-mover role in the region. More widely, Al Muharrami confirmed that Masdar is willing to look at "difficult markets that other developers shy away from".
While that doesn't mean Masdar will ignore more mature renewable energy plays – it has big plans in the US and in North Sea offshore wind, for example – Al Muharrami said the company is "ready to take more risks and go beyond what normal developers do.
"The key thing here is your ability to develop. Our ability to mobilise [finance] and access key suppliers," he said.
'Chinese wind suppliers coming up'
That supplier base already includes cooperation with Chinese players, and Al Muharrami confirmed that he expects to see the global renewable equipment supply chain to continue to be dominated by China, especially in solar.
How about the wind industry? Although its current fleet is largely accounted for by western manufacturers, the Zarafshan wind farm in Uzbekistan will be equipped by half a gigawatt of turbines from Beijing-headquartered Goldwind.
Al Muharrami said: "We've seen more and more movement around Chinese manufacturers. "They [Goldwind] are coming up very strong [as] a key supplier in the global market. There are also some other Chinese manufacturers coming up."
Summing up Masdar's prospects of hitting its 100GW prize, Brinckmann's Barla said: "From a financial perspective it is well placed to achieve these targets due to strong financial muscle and government backing."
From a project development perspective he believes Masdar will have to lean heavily on the capabilities of external partners and that the emerging markets it is targeting "offer a lucrative proposition but at the same time unforeseen risks – however, it is certainly plausible for Masdar to achieve these goals".
Gaurav Metkar, an analyst for energy research specialist Rystad, added: "With Taqa and Adnoc as partners, Masdar has got a solid financial backing and will continue to grow over the next few years. It can also leverage technical and commercial networks of the both the companies and the experience to accelerate the business into meeting the projected targets.
"However, 100GW is a huge target with only eight years left which means the company has to add an average 10GW of capacity each year. This seems a bit of ambitious target and Masdar needs to think of some large scale acquisitions without which it might fall short."
MASDAR's early moves
While COP28 and its mammoth green expansion plans will soon propel Masdar onto a global stage, the developer has been well known to the renewable energy sector since it emerged from the sands of Abu Dhabi in 2006.
Backed by the oil-rich state's rulers and with COP28 president Sultan Ahmed Al Jaber as its CEO, Masdar was initially best known for its futuristic 'Masdar City' future energy complex that aimed to create in Abu Dhabi a living laboratory for the brightest and best green technologies.
While Masdar City has enjoyed mixed fortunes, it soon became clear that Masdar had serious intentions as a renewables player, at home and globally.
Masdar City turned on the Middle East's first grid-connected PV plant in 2009 and in 2013 the company saw the inauguration of the pioneering Shams solar-thermal project.
Masdar was also an early – and at the time unexpected – mover in offshore wind when it took a stake in the 630MW London Array project that entered service in 2013 and remains among the world's largest. The Abu Dhabi developer also has a stake alongside Equinor in the pioneering Hywind Scotland floating wind array and constructed the Middle East's first commercial-scale onshore wind farm in Jordan.
Now the developer is involved in some of the world's most ambitious green energy projects, such as the epic-scale Mohammed bin Rashid Al Maktoum Solar Park in Dubai and plans to build gigascale offshore wind and green hydrogen in the Caspian Sea.