Global climate icon Greta Thunberg has been charged following her arrest on Tuesday at a huge anti-oil protest which brought a prominent energy conference in central London to a standstill.
The 20-year-old is accused of breaching a Section 14 order that police put in place outside the InterContinental Hotel on Park Lane where oil executives were meeting on Tuesday. She was on Wednesday bailed to reappear in court in November.
Hundreds of demonstrators blocked access to the event at the Intercontinental London Hotel, as it hosted the Energy Intelligence Forum.
The event was due to feature some of the top names in oil and gas, including Wael Sawan of Shell, Patrick Pouyanne of TotalEnergies, as well as top executives from BP, Chevron, Saudi Aramco and others.
Woodside chief Meg O'Neill, who had a protestor break into her home earlier this year, was also due to speak.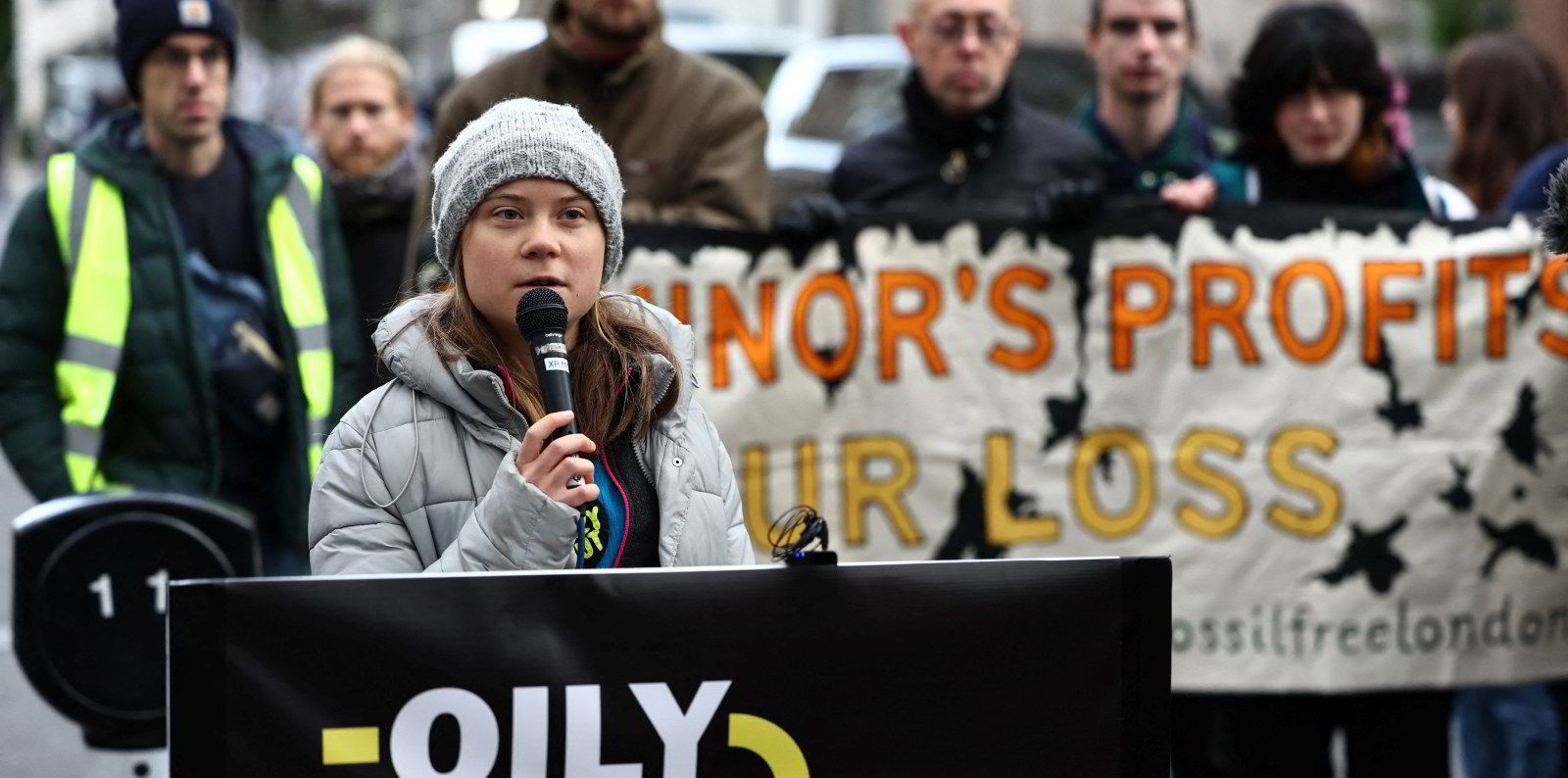 Executives from companies due to speak at the event, including traders Gunvor and Trafigura, were still stuck outside, unable to enter the venue, as of midday on Tuesday.
"You'll keep putting your money in oil and keep renewables at 1%. Why don't you do the opposite?" one of the protesters asked Gunvor chief executive Torbjörn Törnqvist as he tried to make his way past the picket line to get access the hotel.
Some 200-300 demonstrators have picketed the venue since early morning, organised with banners, drums, chants and informative material.
Groups protesting included Just Stop Oil, Extinction Rebellion and Stop Rosebank. Thunberg joined the protest at around 10am.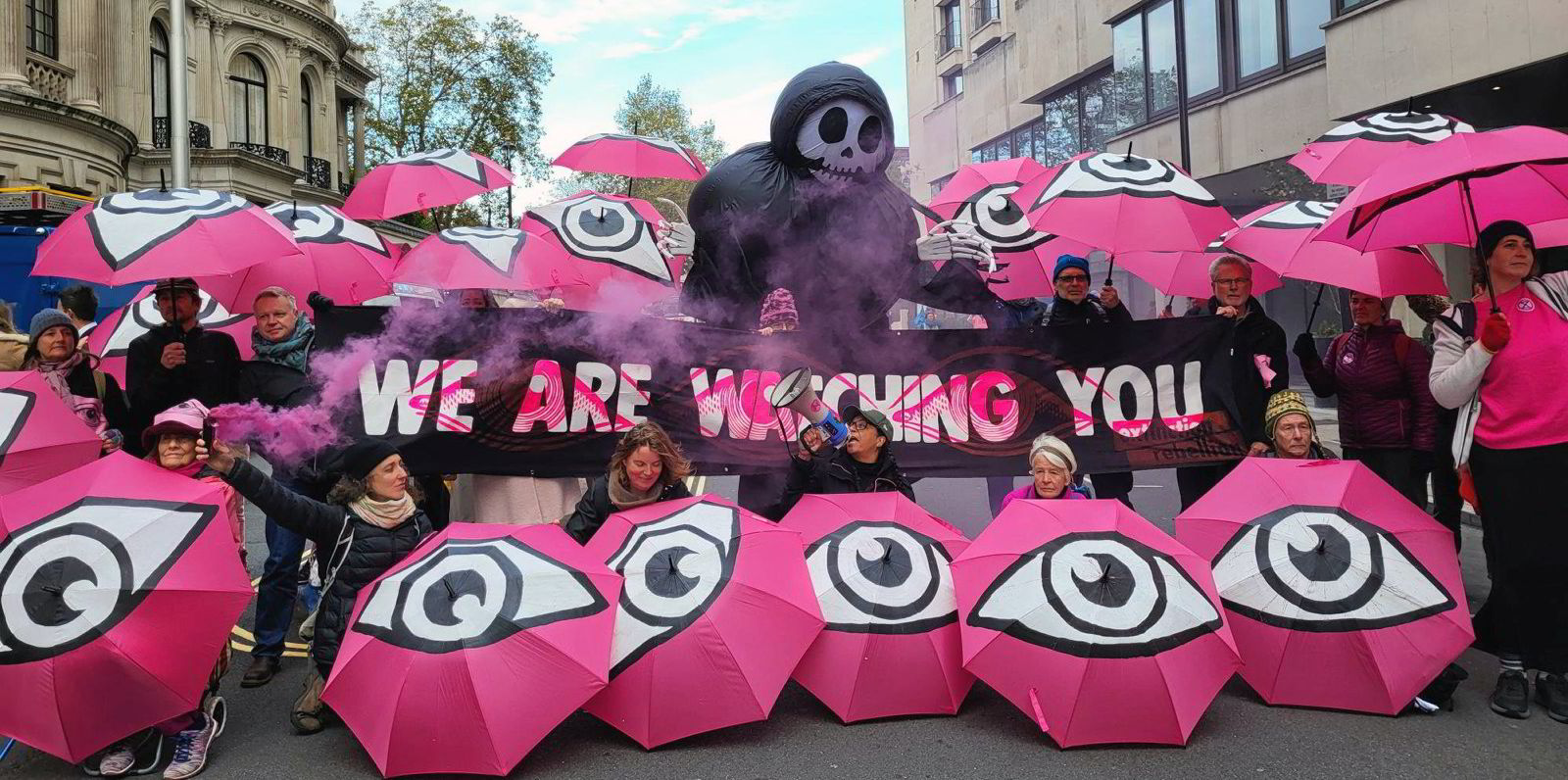 Thunberg addressed the crown, some of whom were holding signs adorned with slogans including "People not profit".
"The world is drowning in fossil fuels. Our hopes and dreams are being washed away by a flood of greenwashing and lies," Thunberg said, according to a video released by the AFP news agency.
A group of activists abseiled from the roof of the building to unfold a large black banner with the words Make Oil Pay.
Davide Ghilotti, Upstream's breaking News Editor, was at the event and described the scene as a "total siege".
The Energy Intelligence Forum is no stranger to protests but this is the first time delegates have been prevented from entering the building.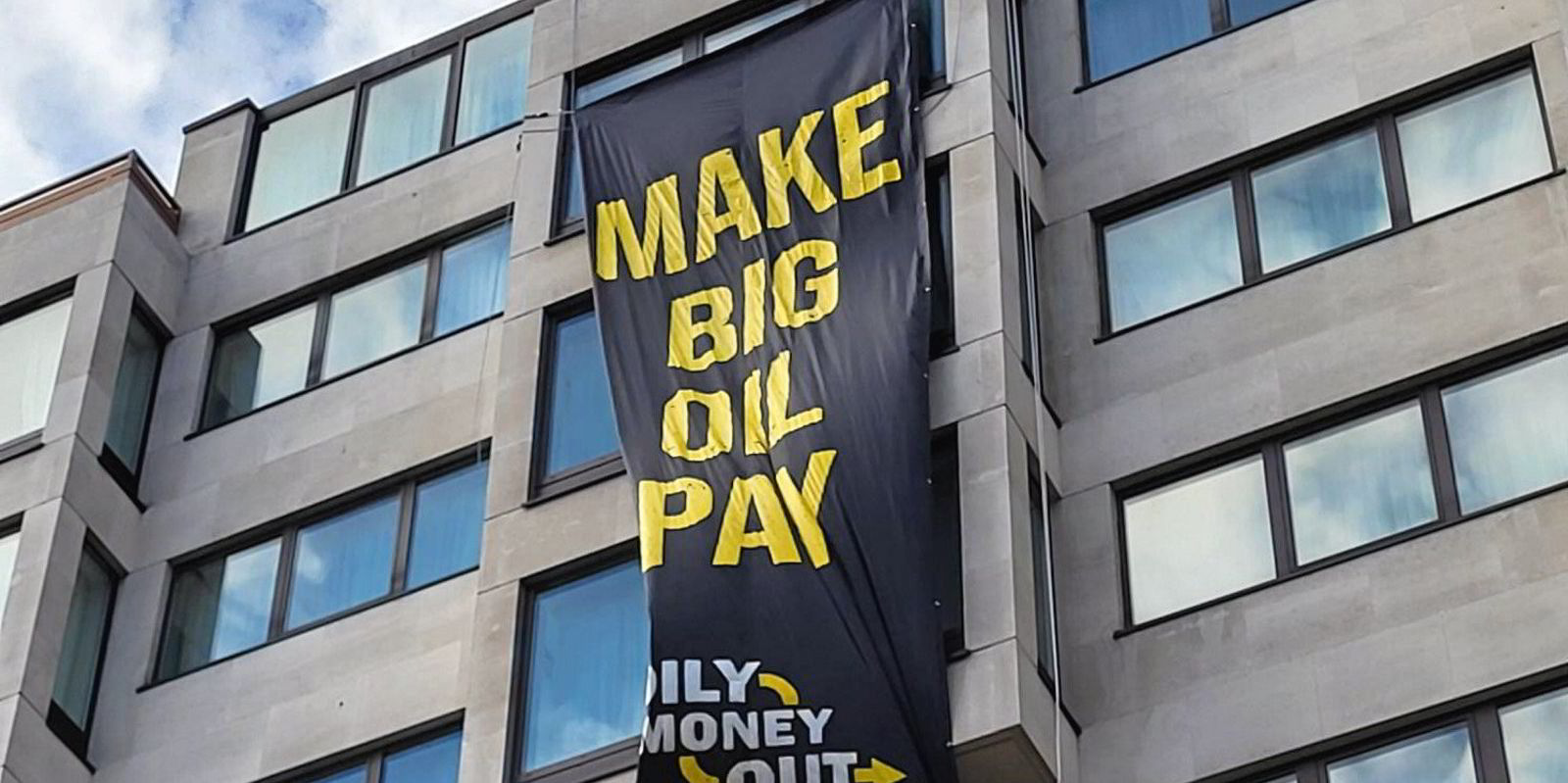 Major speakers scheduled to speak at the event include Amin Nasser, president and chief executive of Saudi Aramco, Repsol chief executive Josu Jon Imaz, Anders Opedal of Equinor, Occidental president and chief executive Vicki Hollub and Shaikh Nawaf S. Al-Sabah, deputy chairman & CEO of Kuwait Petroleum Corporation.
Woodside chief Meg O'Neill, who had a protestor break into her home earlier this year, was also due to speak.
It continues a European tour for Thunberg, who was in Oslo last week to support anti wind farm rallies in the Norwegian capital.
(This article originally appeared in Recharge's sister oil and gas publication Upstream).