A group of international project developers and private equity firms have this week pledged to invest a combined $32bn in gigawatts of green hydrogen and ammonia projects in the Suez Canal Economic Zone (SCZONE) — adding to the $10bn similarly promised by other companies in May — putting Egypt in the frame to be one of the world's most promising renewable H2 hotspots.
Hydrogen: hype, hope and the hard truths around its role in the energy transition
Will hydrogen be the skeleton key to unlock a carbon-neutral world? Subscribe to Accelerate Hydrogen, powered by Recharge and Upstream, and get the market insight you need for this rapidly evolving global market.
In total, seven separate memoranda of understanding (MoUs) were signed on Monday with Egyptian authorities by companies including UK private equity fund Actis and Indian solar developer ACME (see full list below), paving the way to develop seven large-scale projects that, if realised, would deliver three million tonnes of green ammonia per year and 2.4 million tonnes of green hydrogen.
Five of the seven projects will be developed in the port of Sokhna, on the Gulf of Suez, around 50km south of the canal's southern entry point and already a burgeoning industrial hub. It plays host to oil refiners, chemical and petrochemicals sites and fertiliser producers — all potential H2 offtakers.
Egypt may be Africa's biggest consumer of hydrogen but almost all the projects appear to have their eye on fuelling ships travelling through the Suez Canal, which account for about 13% of global trade.
With easy access to global markets and independent governance over its tariffs and taxes, SCZONE is positioning itself as a green ammonia export hub, and as an ideal location for refuelling future vessels in a decarbonised shipping industry.
It may also be eyeing the potential for hydrogen export to Europe, which has set a target to import 10 million tonnes of green hydrogen by 2030 to replace fossil fuel use in hard-to-decarbonise industries such as steel and fertiliser production.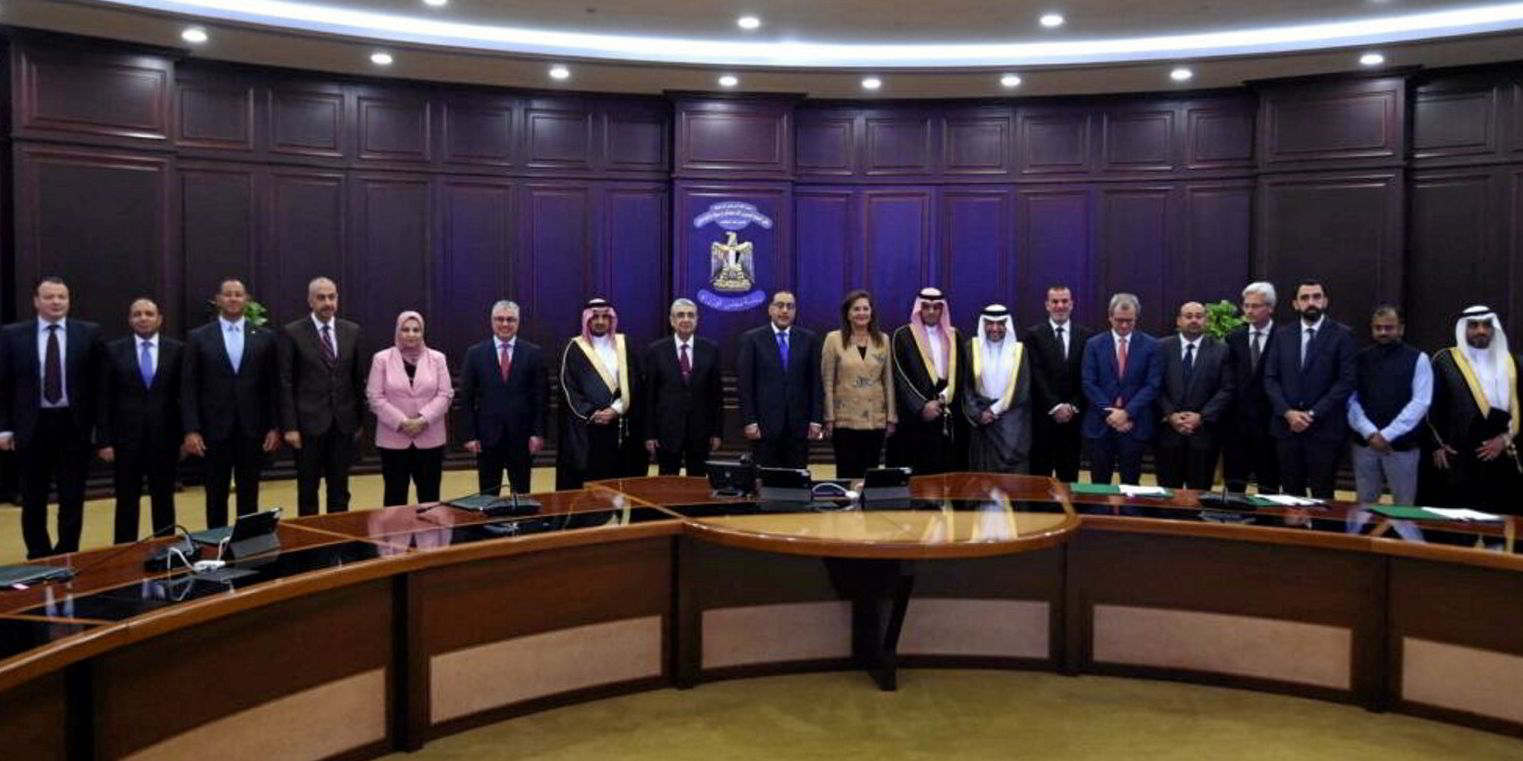 Ammonia is being touted as a more suitable shipping fuel and export commodity than compressed or liquefied hydrogen, which are harder to handle and have lower energy densities.
"The integration between the industrial zones and the affiliated ports [gives] SCZONE the competitive advantage that [makes] it one of the most important global destinations and a regional hub for the green fuel industries," said Waleid Gamal El-Dein, chairman of SCZONE.
Critically, the Suez area has some of the best renewable resources in Egypt, with solar irradiation levels of 2,345kWh per square metre and incredible wind speeds of up to 12.86 metres per second to the south.
This will slash production costs: recent analysis from the International Renewable Energy Agency suggested that green hydrogen can be produced in Egypt at below $1/kg as a result of abundant wind and solar and space for utility-scale renewables.
The Suez region is already putting Egypt on the road to developing substantial green hydrogen capacity, with a 100MW electrolyser scheduled for operation in Sokhna this year, before the country hosts COP27 in November. A 1GW waste-to-H2 project is also in the works at Suez East Port Saidat the northern end of the canal, having received preliminary approval earlier this year.
The seven companies that this week signed memoranda of understanding with Egyptian authorities have the following intentions:
ACME plans a $13bn project to produce 2.2 million tonnes of green hydrogen annually
UK-based Africa-focused power plant specialist Globaleq pledged $11bn to a three-phrase project that will ultimately comprise a 3.6GW electrolyser with 9GW of solar and wind, delivering 2 million tonnes a year of green ammonia. The initial pilot phase will comprise a 100MW electrolyser delivering green NH3 for use in fertiliser production.
Saudi Arabian developers Alfanor plans to invest $4bn to deliver 500,000 tonnes per year of green ammonia;
United Arab Emirates' (UAE) fund manager Alcazar pledged $2bn towards a scheme that will deliver 230,000 tonnes per year of green ammonia;
UAE's K&K plans to deliver 230,000 tonnes per year of green hydrogen;
Egypt's Mediterranean Energy Partners intends to invest $230m towards a project to produce 120,000 tonnes per year of green ammonia;
UK private equity fund Actis pledged $1.5bn for a green hydrogen and ammonia industrial complex in Sokhna that will produce 200,000 tonnes per year of green NH3.
The signing, described by Mike Scholey, CEO of Globeleq as the "bold and rapid collective action required" to tackle climate change, comes on the back of six other MoUs worth a total of $10bn signed by SCZONE with international investors earlier this year.
Those six MoUs were signed with the Norwegian company Scatec, UAE's Masdar, Hassan Allam Utilities and AMEA Power, France's Total Eren and EDF, Egypt's Enara Capital, Maersk, France's EDF and Egypt's Zero-Waste.