When the history of green hydrogen is written, the completion of the world's first gigawatt-scale electrolyser factory might well be seen as a turning point.
ITM Power's new 1GW plant, in Sheffield, northern England, which was completed earlier this month, will cut the cost of electrolysers by almost 40% in the next three years, thanks to increased automation and economies of scale, the company's chief executive tells Recharge.
"So, today we sell electrolysers at the 10MW level at £800,000 per megawatt... we'll be at £500,000/MW at the 100MW level in the next three years," says Graham Cooley.
That works out at a cost reduction of 37.5%, with the figures representing full system turnkey costs, including the electrolyser, power system, control system, gas system and water system.
"Cost reduction is basically three different things," Cooley explains. "One is moving from 2MW to 5MW modules. Those gives you cost reduction not only in the stack, but also in the balance of plant and in cost of installation.
"The second is the cost of the balance of plant, which we're working on with our EPC [engineering, procurement and construction] partner Linde, and they have very, very significant purchasing power.
"Then the final one is volume throughput at the factory, including the automation, and as the volumes go up, classically you get a reduction in the cost."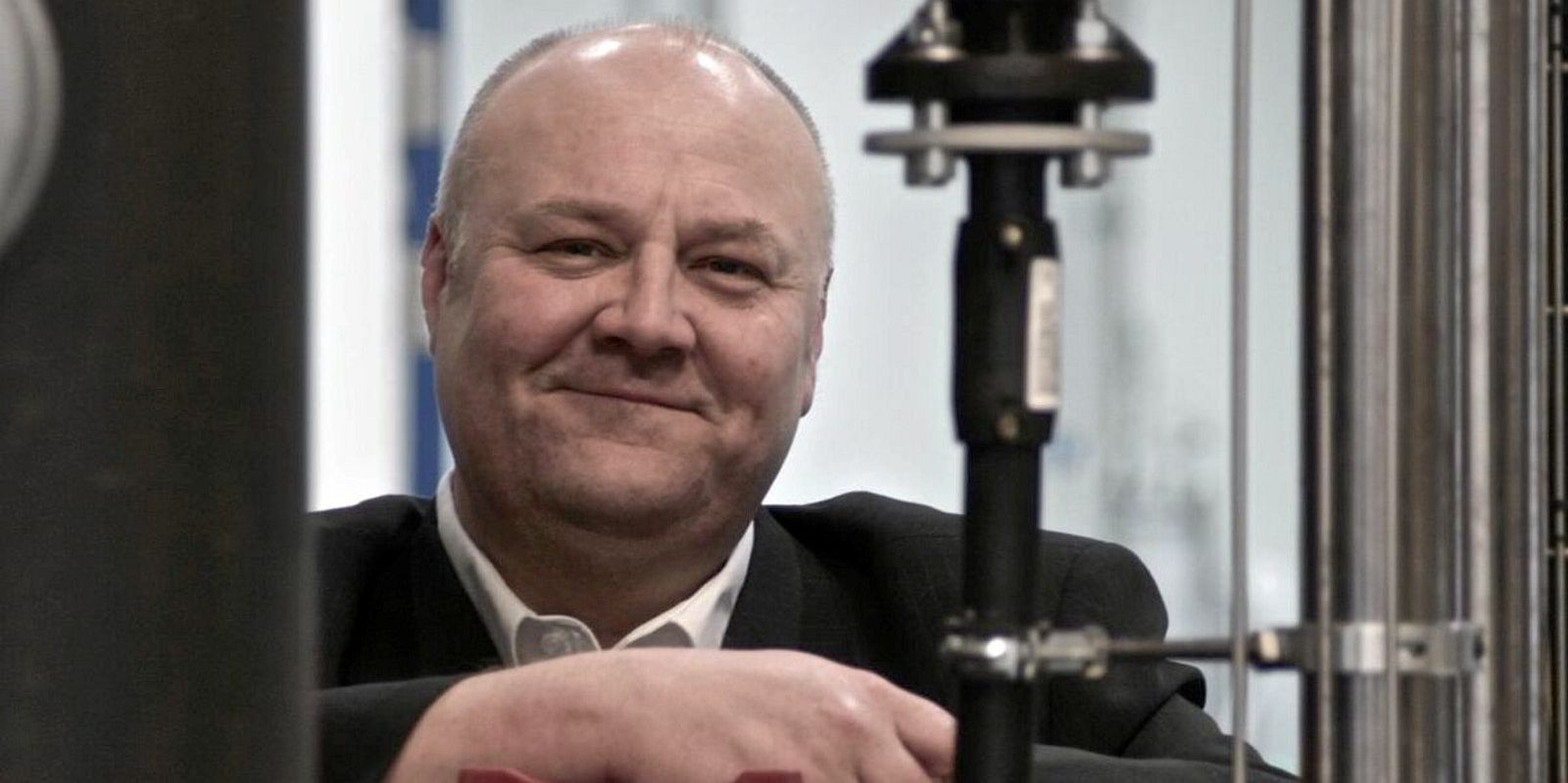 The new factory has started up with enough manufacturing equipment to produce 350MW of PEM electrolysers per year, and will be scaled up as orders come in.
"It's a very simple process to expand it to 700MW and then 1GW. If we get a gigawatt order today, it will be a gigawatt factory."
With recent hydrogen strategies unveiled by the EU, UK, Canada, Japan, South Korea and others, the global demand for green hydrogen will be in the tens of gigawatts this decade, he says, pointing out that EU and Chile are seeking 40GW and 25GW by 2030, respectively.
The massive coming demand means that Cooley is already planning to expand ITM's manufacturing capacity beyond 1GW, especially after raising £172m ($234m) in a recent funding round.
"We raised enough money in the last funding round to build another gigawatt-scale factory; the second one could be 2GW in size," says Cooley.
To put the future demand for clean hydrogen in perspective, he points out that the current demand for grey hydrogen produced from unabated fossil fuels — which is mainly used today for ammonia fertiliser and oil refining — is the equivalent of 140GW of electrolysis in Europe alone.
Competition with blue and grey hydrogen
Even though ITM is quickly bringing down the cost of electrolysis equipment, this does not mean that the price of green hydrogen will necessarily fall accordingly. This is because the biggest factor in the cost of the zero-carbon gas is the price of the electricity used to power the electrolysers.
"I would say that at £40/MWh, we're at comparable cost today with other forms of hydrogen, like blue hydrogen [produced from fossil fuels with carbon capture and storage," says Cooley. "To get to the cost of grey hydrogen, you need electricity at about £25/MWh.
"So we're entering the region now where you can make green hydrogen somewhere between the cost of blue hydrogen and grey hydrogen, but it's net zero [emissions]."
He points to recent solar projects in Portugal and the UAE that won long-term tenders at $11 and $14 per MWh, respectively.
"So with electricity prices like that, you can immediately make green hydrogen at a lower cost [than blue or grey H2]."
He also points out that when electricity spot prices fall to close to zero or below — eg, at times when wind and solar projects are providing more energy than the grid needs — that excess power could be diverted to low-cost green-hydrogen production.
"What you see now around the world is renewable-energy companies changing their strategy and basically saying, well, I've now got two products — I'm not just selling green electrons, I'm also selling green molecules via hydrogen.
"When the cost of power comes down to the point where the grid doesn't want it, I can make molecules and I can store those molecules and sell them to industry. And that's the equation you have to look at when you're looking at what the price of green hydrogen is."
Cooley doubts that blue hydrogen will ever be a true competitor for green H2.
"Blue hydrogen projects won't be established until the late 2020s, and by then, green hydrogen will be lower cost. And green also has the advantage of enabling more renewables to come on the network," he points out.
Financial muscle
It certainly seems that the stock markets have finally woken up to the potential of green hydrogen.
"The capital markets are incredibly well-informed about hydrogen. We did a funding round for £172m, we announced it at the end of October and it was two and a half times over-subscribed. Those investors knew the subject inside out now, and you couldn't say that a year ago.
"All of the research analysts are doing hydrogen notes. The renewable energy guys are very, very well-informed, all the ESG investors are now investing in green hydrogen. It really is very, very different."
This is reflected in the growth of ITM's share price — from just under £0.27 at the start of 2019 to £6.65 at the close of play on Tuesday, a 2,363% increase in two years.
"We're a company with the right product in the right place at the right time," says Cooley. "We've got a developing pipeline, backlog, orders, the world's largest electrolyser factory, some incredibly strong partners with Shell, Linde and [Italian gas distributor] Snam. Yeah, things are looking great."