The declining cost of renewables such as wind and solar over the last decade have been nothing short of breath-taking. However, if you look at global capital flows into new renewable installations, capital flows have remained at around $300-350bn for the past few years, according to statistics from Bloomberg.
The challenge going forward is how to mobilise five times that amount — $1,500bn a year is the level of investment the IEA estimates are needed for the world to go net zero by 2050.
Transforming the energy system is no easy task and requires a core focus on electrification, which is the most important form of energy we have. Without electricity the mass of digital devices that make up our modern lives would not function, and as we saw in the Texas blackouts, heating and water systems did not operate because of the lack of electricity.
Boosting investment in renewable electricity, smart grid and other enabling technologies such as the various forms of energy storage will not only drive emissions reductions, but also create local jobs, noting that all these new infrastructures need to be installed, operated and serviced.
The cheapest form of energy has always led to great periods of economic growth and comparative competitive advantage. Think of Britain with its cheap coal during the industrial revolution or Saudi Arabia with its low-cost oil.
But today, the most affordable ways to produce electricity are with solar and wind, and as we electrify more and more of society, these technologies will become the bedrock of a 21st century economy.
What makes these renewable technologies interesting is that they have no fuel costs, with minimal and highly predictable operating costs.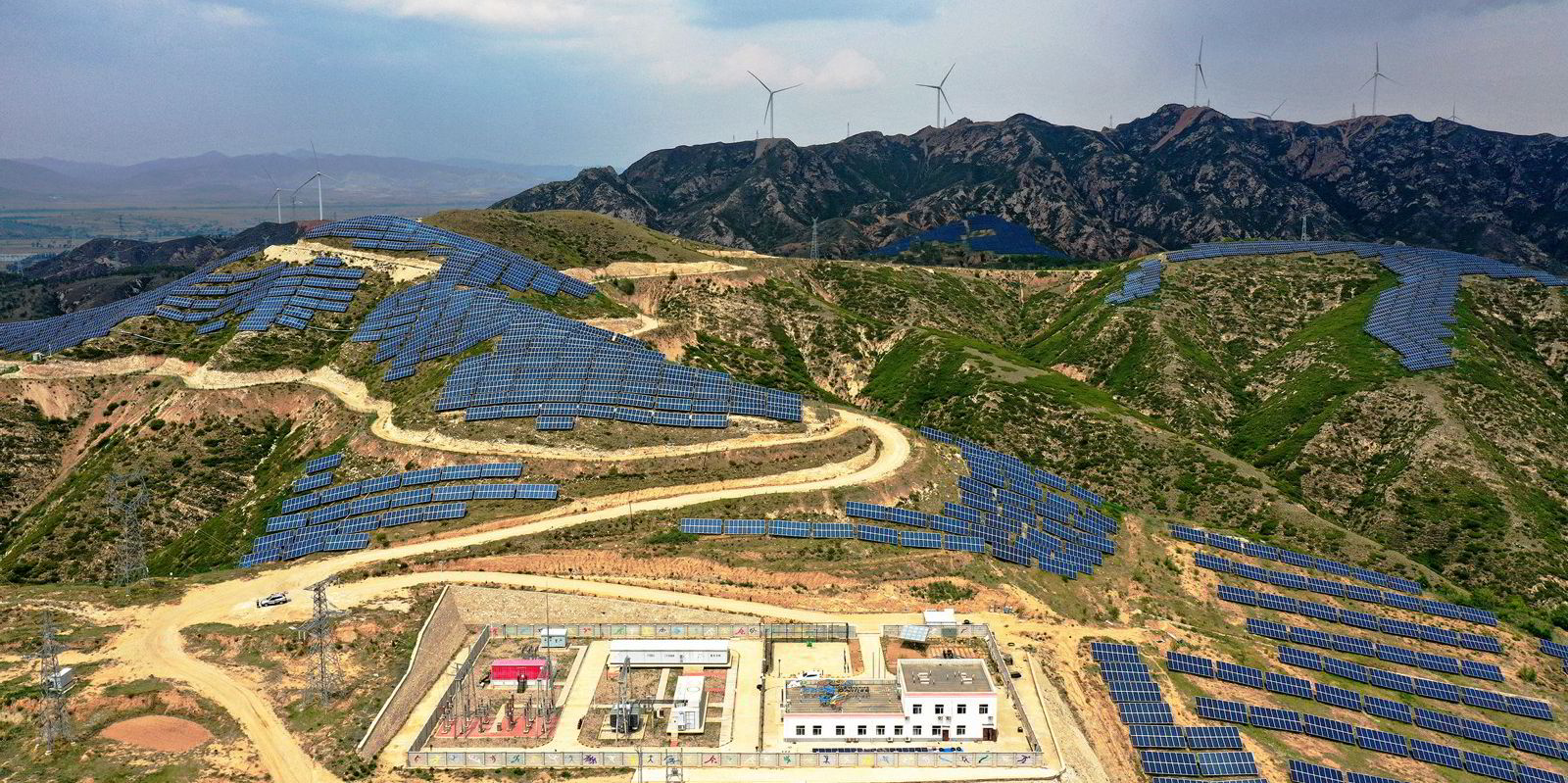 In this new world, the way to drive down costs and thus increase competitive advantage is to push down capital costs while at the same time building up the necessary skill set to ramp up and run an energy system based on these technologies.
Getting to the $1,000bn per annum investment number is the first challenge. In practical terms, this increase in investment means replacing the global capital stock of all fossil fuel-powered devices from vehicles to gas turbines with low- or zero-carbon alternatives.
The size of the required investment is heavily influenced by the cost of capital. The higher the cost, the more expensive the transition will be. In addition, the maturity level and the potential of technological innovation for key technologies such as solar and batteries are critical. This can all be impacted by policy, where poor policy increases risks and lowers capital flows or makes them more expensive, while good policy aligns investor incentives around climate goals as well as reduces risks and thus pulls in lots of low-cost capital.
This low-cost capital is particularly critical for clean energy technologies such as wind, solar and EVs, which have higher relative upfront investments costs than fossil fuels but lower lifetime costs.
This shift towards a much more capital-intensive energy system is a key difference to the fossil fuel world.
This cost-of-capital issue is particularly critical in emerging and developing economies, which currently have financing costs up to sevenfold higher than in Europe and the US.
What this means in practice is that the costs of generating electricity with solar in Pakistan are currently higher than Netherlands even though a Pakistani solar plant would generate 50% more electricity per year.
Nurturing the financial conditions to enable a rapid deployment of clean energy technologies across the world is one of the defining challenges of this era. We require creative thinking, technical solutions, new business models, market mechanisms, and innovative financial offerings to achieve net-zero. More importantly, the energy transition also calls for a profound rethinking of how we live and work.
It also requires a rethinking of how capital is deployed, but the good news is that it is happening.
We have reached an inflexion point in the finance world with regards to climate change, with investors increasingly seeing climate risk as investment risk. There are two aspects to this: the first of which are physical risks, such as storm damage; and the second, climate policy. The latter is primarily a risk for owners of fossil-fuel assets or those who are dependent on fossil fuels as an energy source.
However, it is also an investment opportunity as new regulation and legislation drives growth, demand and capital flows into renewables.
The final piece of good news is that there is no shortage of low-cost capital across the world looking for a home.
The challenge is how to funnel that capital into hard-to-decarbonise sectors such as cement, and developing countries, where it is very much needed.
Gerard Reid is a co-founder of energy-focused financier Alexa Capital and a member of the World Economic Forum's Future Energy Council.