A new €1.5bn ($1.74bn) low-carbon hydrogen investment fund launched today — backed by €100m commitments from French anchor investors TotalEnergies, Air Liquide and construction giant Vinci — will initially focus its attentions on the production of low-carbon H2 from electrolysis and on fuelling infrastructure for "captive fleets" of trucks, buses and taxis, Recharge can reveal.
Hydrogen: hype, hope and the hard truths around its role in the energy transition
Will hydrogen be the skeleton key to unlock a carbon-neutral world? Subscribe to Accelerate Hydrogen, powered by Recharge and Upstream, and get the market insight you need for this rapidly evolving global market.
French private equity player Ardian and H2-focused asset manager FiveT Hydrogen launched a new investment management joint venture called Hy24 that is targeting €1.5bn for its first hydrogen fund, which would make it the largest ever put together.
The 50/50 co-owners say that €800m has "already been committed by a leading group of industrial and financial investors active in clean hydrogen", including the three companies mentioned above, as well as fuel-cell and electrolyser manufacturer Plus Power, oil & gas services giant Baker Hughes, and Chart Industries, which makes equipment for the clean and fossil energy sectors, including hydrogen storage tanks.
Insurer Axa and Asian industrial group have also pledged to become anchor investors, while a statement from the Hy24 says that other companies intend to join the initiative soon, including utility EDF and fuel-cell maker Ballard.
Amir Sharifi, Ardian's energy transition lead and chief investment officer at Hy24, tells Recharge that the new business is effectively an infrastructure fund. "So we'll be investing mostly on infrastructure dedicated for hydrogen, either generation or mobility, like refueling stations.
"The plan is that we are roughly balanced in the portfolio between upstream and downstream, and on the downstream side, I think the priority for the earlier deals will be… captive fleets. Because for these you have an intensive use, so this enables you to have a better amortization of your infrastructure."
He explains that these "captive fleets" would include intensively-used trucks and buses, as well as taxis that are in operation around the clock using different drivers.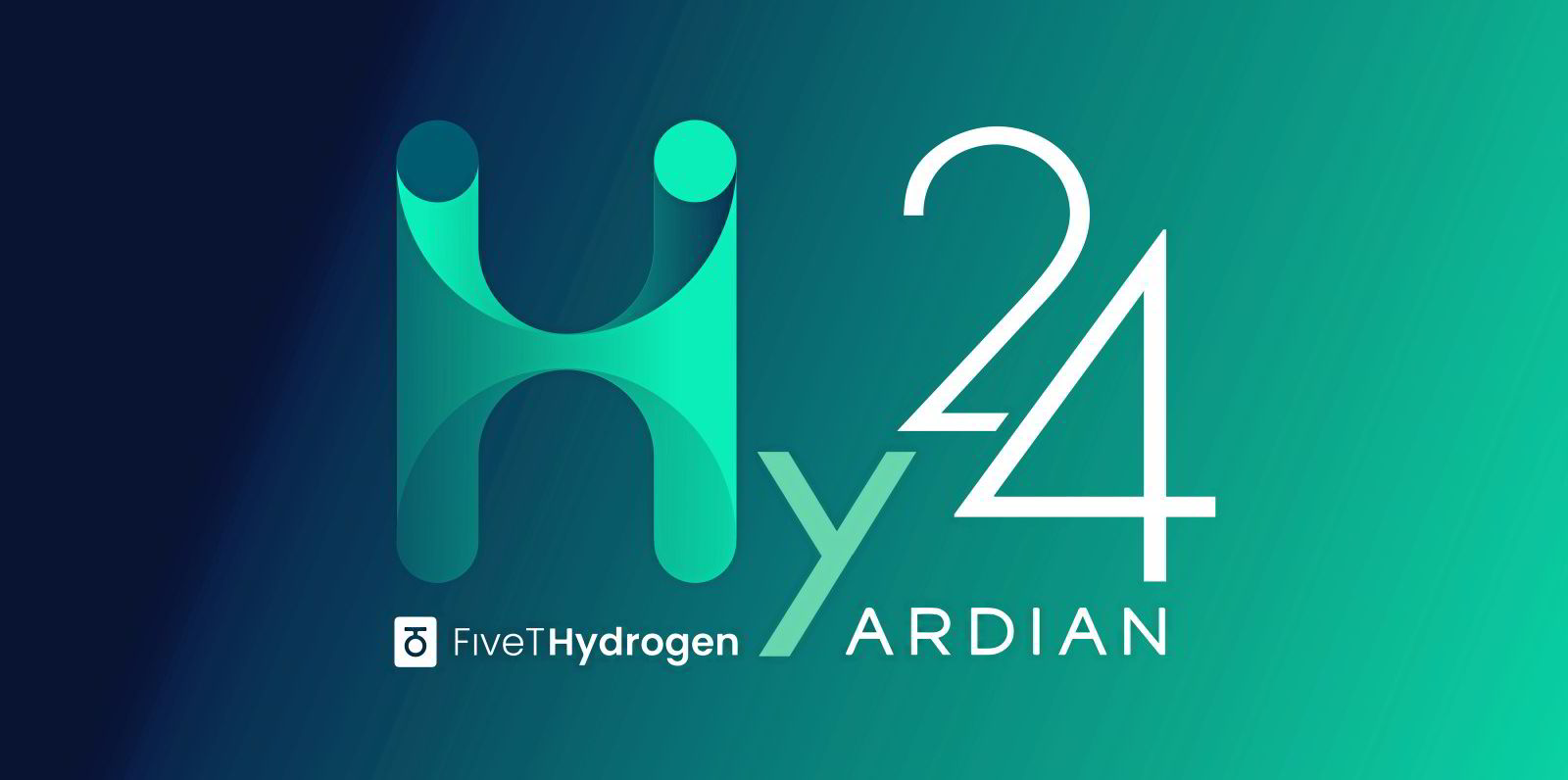 "In that case, refuelling in two minutes makes a huge difference to refuelling [a battery electric vehicle] in a few hours."
Pierre-Etienne Franc, chief executive of both FiveT Hydrogen and Hy24, explains that the new investment platform will initially concentrate on low-carbon "electrolytic" hydrogen produced by electrolysis (ie, splitting water molecules into hydrogen and oxygen) using electricity, which may not necessarily be "fully green" (ie, produced using 100% renewable energy).
"Some countries have a huge source of decarbonised energy [on the grid], like nuclear, that we will be able to use, so that's why it's not fully green, but it's clean."
Franc does add, however, that "direct" green hydrogen projects, as well as buying renewable energy certificates to meet the criteria for green H2, are also part of the initial focus.
And as for blue hydrogen, "it's not a priority to invest in carbon capture technologies, even though it's not forbidden — I would say it's compatible with the fund impact strategy", he explains.
And in terms of low-carbon hydrogen production, the company's focus would be on the electrolyser side of projects, rather than power generation.
Franc sees the future demand for clean hydrogen coming from industries using grey H2 today — mainly for oil refining, ammonia fertilizer and chemical production — and hard-to-abate sectors, such as "heavy and intensive mobility" and steel, where hydrogen is the only commercially available clean replacement to coal for direct reduction of iron ore. This process requires an energy source that simultaneously provides high-temperature heat and a chemical reaction that removes oxygen from the material.
The first Hy24 fund aims to invest €1.5bn over the next six years, with more funds to follow that could be far bigger — presuming that the new company delivers healthy returns to investors.
In terms of future investment opportunities, "I would say the sky is the limit", says Sharifi, pointing to forecasts that clean hydrogen will be a $2trn industry by 2050.
"What will drive the size of the fund [in future] is not really how big we can get, it's really how big we want to be in order to be a relevant player [in the hydrogen market]."