Belgian manufacturer John Cockerill Group (JCG) is planning to increase its annual production capacity of pressurised alkaline electrolysers from 350MW today to 8GW by 2025, with new plants in China, Europe, India and the Middle East, Recharge can reveal.
Hydrogen: hype, hope and the hard truths around its role in the energy transition
Will hydrogen be the skeleton key to unlock a carbon-neutral world? Subscribe to Accelerate Hydrogen, powered by Recharge and Upstream, and get the market insight you need for this rapidly evolving global market.
The company is currently the global market leader in electrolysers, according to analyst BloombergNEF, with 33% of global sales in 2021. Among its competitors, only Norway's Nel has unveiled a larger expansion plan, to build 10GW of capacity by 2025.
JCG — named after its early 19th-century English founder — has previously announced plans to build a 1GW facility in Aspach, France, and 2GW of production in India, in partnership with local renewables developer Greenko Group, to add to its current 350MW operation in Suzhou, China, through its fully-owned subsidiary Cockerill Jingli Hydrogen.
But Recharge can disclose that JCG is expanding its Chinese facility to 1GW, and also plans to build a second 1GW factory there by the end of next year; along with a second 1GW plant in Europe; 1GW of production capacity in the Middle East and another 1GW plant in an undisclosed region — a total of 8GW — all by the end of 2025.
The first 350MW production line in France will start churning out electrolysers in the second half of 2023, while a 1GW factory will be constructed in India next year, which will immediately operate at full capacity, with a second facility of the same size following two to three years later.
"Beyond that we are going to announce a second factory in Europe, also for 1,000MW," head of renewables and hydrogen, Raphaël Tilot, tells Recharge. "It should be officially announced soon. So our objective is, by 2025, to have 2,000MW of capacity per year in Europe.
"And we will also announce a factory somewhere in the Middle East, for that region, with a capacity of 1,000MW, and the ambition is to start between 2023 and 2024."
He added that an eighth 1GW factory would also be built by the end of 2025, but could not yet reveal its location.
Electrolyser demand
Tilot says the electrolyser industry is still a relatively small niche market right now, where sales are currently relatively small ahead of an expected gigawatt-scale surge in the coming years.
"We are taking some risk anticipating investments... we are creating capacity to remain ahead of the demand, but we are only doing this to a certain extent," he says, pointing to plans to start some factories with limited production lines before later expanding.
"We are not going to put [in] many gigawatts of capacity just sitting and waiting for the demand and for the subsidies to maybe come or maybe not."
Indeed, Tilot expects that his units may take some time to ramp up to full capacity until the market takes off between 2023 and 2025.
Another "real risk", he says, is that worldwide demand for electrolysers might soon exceed the global supply.
"There is a real question about what will happen if indeed many of these [massive planned green hydrogen] projects materialize at once. We are involved in quite a few projects of several hundreds of megawatts, but also projects of several gigawatts. So you don't need a PhD in mathematics to see that if these projects materialise [at the same time], it will not work."
The traditional relationship between buyers and suppliers needs to change into "more of a partnership discussion… so that we can anticipate their demands".
"It is not only about us manufacturing the electrolyser, it's about the supply chain. We are buying in some material, some components. These suppliers are ahead of us in the chain, and they also have to anticipate. So if a client calls us and says 'I'm going to order 300MW [of electrolysers], if I am ready myself but I have not pre-committed myself with my own suppliers, it will not work."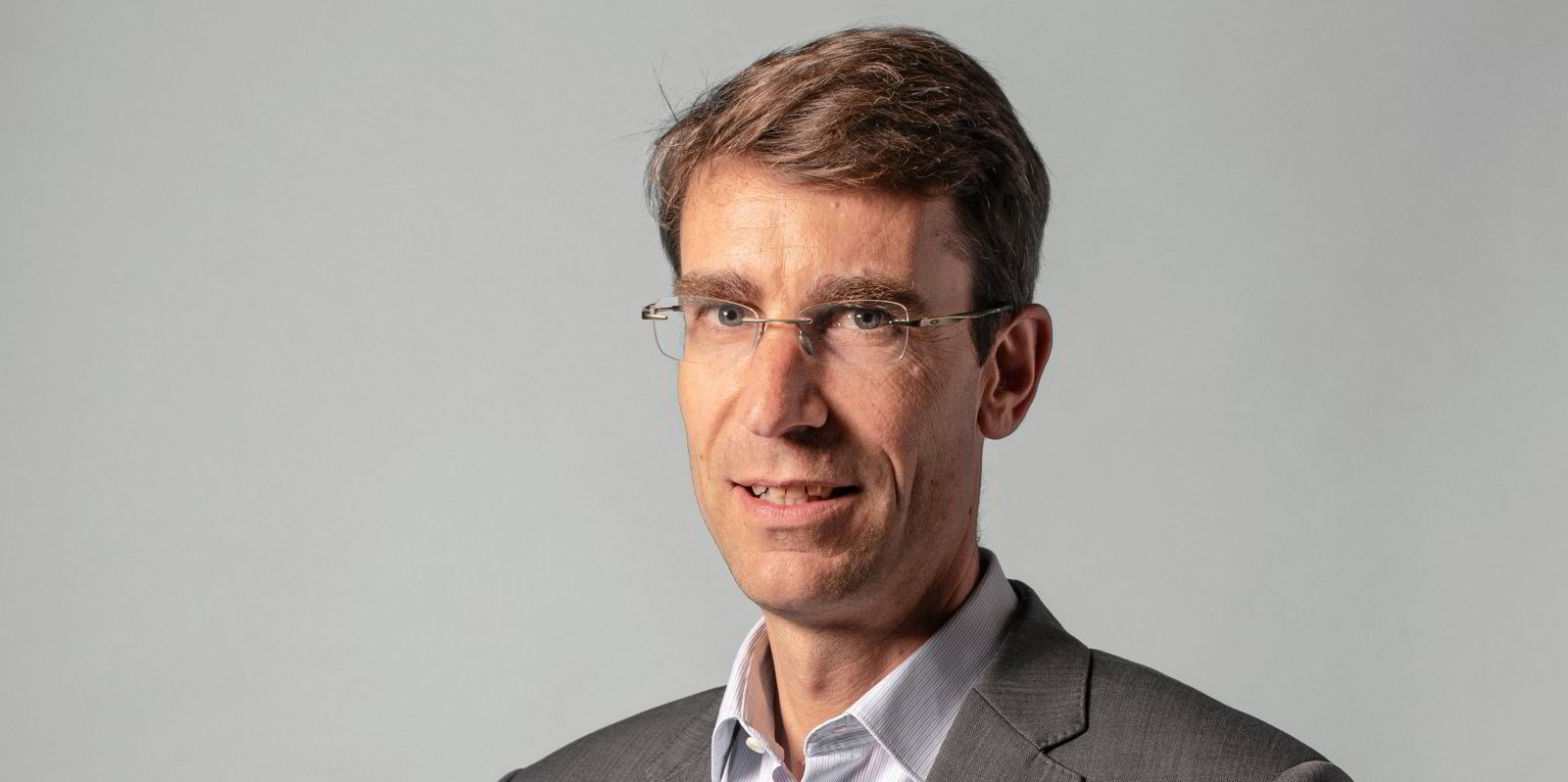 And it is not just component makers in the green hydrogen supply chain — they also need wind and solar projects that require their own permits and equipments — and in many cases, another bottleneck is a lack of subsidies that would make renewable H2 an attractive financial proposition.
"What is slowing down the demands in Europe is mainly the subsidies," Tilot explains. "The entire industry is waiting for the EU subsidies. And once that comes, the demand will take off."
"Today we are working on a very large number of projects in Europe and outside Europe. Many of the projects outside Europe are driven by exports, export from Northern Africa to Europe, or from the Middle East to the Far East or to Europe. And these projects are either awaiting some kind of financial support subsidies, or they just need time to develop. People have to realise that it's an entire supply chain, which has to be built from the production of renewable energy — wind farm, solar farm, the hydrogen production plant to the ammonia production plant, the shipping has to be put in place. So it takes time."
The situation is different in China and India, at least, for John Cockerill, he adds,
"We have a lot of confidence in the Chinese market... the [national] hydrogen strategy has been decided and then they move on with implementation immediately. So what we see now is that we are bidding on projects that will be built this year in China — and projects of several hundreds of megawatts. And people don't have to wait and queue for years waiting for subsidies."
The Belgian points out that the electrolysers JCG is producing in China are different to those it is making elsewhere. Those machines are very much aimed at the Chinese market, where initial capex costs are more important to customers than the longer-term levelised cost of hydrogen.
In India, JCG's partner, Greenko is planning to buy electrolysers for its own green hydrogen projects. "We are taking the risk of building a bigger factory [in India], but in a way, it is partially de-risked because of our partner taking some capacity," Tilot says.
In terms of the global demand, JCG is in discussions with potential clients from a wide range of sectors, "from the semiconductor industry to large energy utilities, to oil & gas companies, to mining companies, petrochemical companies".
"Today, many of our clients are asking us, as the electrolyser supplier, to participate in some of their engineering studies. And I believe it's a wise move because it will ensure the right integration for the electrolyser in the wider plants, and the interface and the sizing and everything... but we cannot cope with all the needs of the clients from an engineering capacity. The demand is just too high."