Two influential Brussels-based hydrogen organisations — which often do not see eye to eye — have joined forces in a plea to the European Commission to adopt a modified Delegated Act that will ensure that only new renewable energy capacity is used to produce green hydrogen and its derivatives.
Hydrogen: hype, hope and the hard truths around its role in the energy transition
Will hydrogen be the skeleton key to unlock a carbon-neutral world? Subscribe to Accelerate Hydrogen, powered by Recharge and Upstream, and get the market insight you need for this rapidly evolving global market.
Hydrogen Europe (HE) and the Renewable Hydrogen Council (RHC) have sent a joint letter to the relevant senior figures in the European Commission, Council and Parliament, calling upon them to adopt a new Delegated Act with an additionality principle as soon as possible — weeks after HE campaigned against a previous version proposed by the European Commission.
"There will be no investments if offtakers cannot claim their hydrogen as fully 'renewable'," says the letter. "We call on the EU institutions to forge a compromise that protects the integrity of renewable hydrogen with robust rules..."
The earlier version of the Delegated Act called upon green hydrogen developers to prove the source of their renewable power on an hour-by-hour basis, which Hydrogen Europe argued would have made green H2 production "impossible".
And the European Parliament agreed — rejecting and therefore vetoing the proposed Delegated Act on 14 September.
This led to criticisms that existing renewable energy capacity could therefore be "cannibalised" to produce green hydrogen, thus reducing the amount of clean electricity on Europe's grids.
Even François Paquet, the leader of the RHC, told the Recharge Hydrogen Summit in Hamburg last week, that the scrapping of the proposed Delegated Act was "totally wrong".
"This delegated act is the central piece of the missing we need, because that will be used to develop the support schemes that we need to accelerate," he said.
Jorgo Chatzimarkakis, the chief executive of HE, had earlier told the event: "We ditched nothing. We want additionality... but we have to distinguish between additionality as a principle and very complex rules to prove that."
HE's chief policy officer, Daniel Fraile, later explained at the summit that the hour-by-hour rules would have required hundreds of thousands of gigawatt hours of battery storage, which would have been "impossible" for developers as the largest systems built today are only 2-3GWh.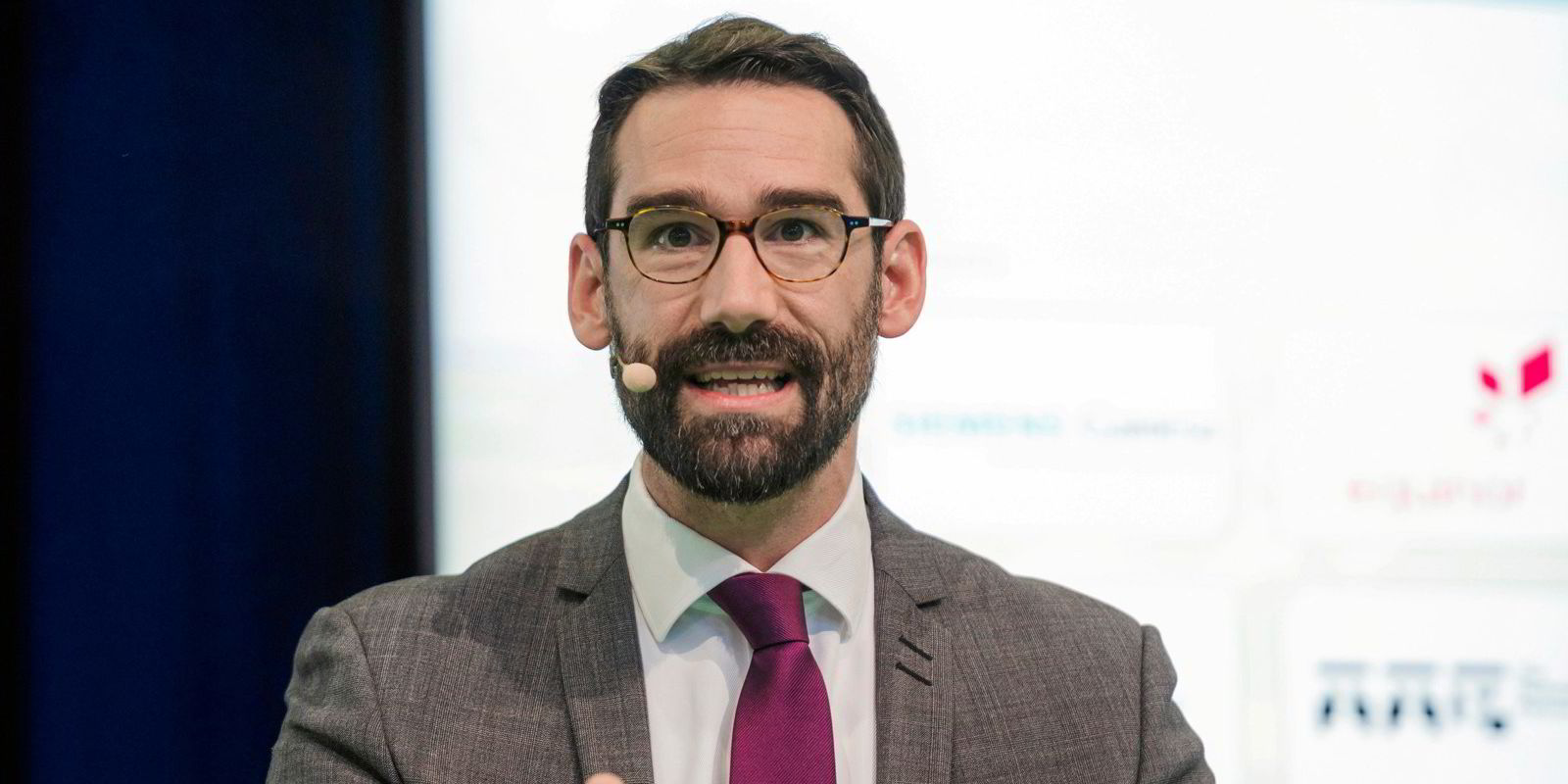 "We consider that if you go to temporal correlation monthly, you can do that without storage."
In the joint letter, HE and the RHC call for a new Delegated Act based on monthly proof of additionality — to be phased in gradually — with developers allowed to use energy storage to bank renewable power.
"Before additionality kicks in, a transitional period is needed for the market to ramp-up. Given delays in finalising the DA, the transitional period should be extended to 2028," the letter explains.
"In parallel we support the idea of a ten-year grandfathering period for early projects starting at the end of the transitional period (equivalent to a standard power-purchase agreement length) so that first-mover projects comply with additionality rules in the second half of their lifetime."
It continues: "It is crucial to avoid unnecessary obstacles that will increase production costs and limit volumes.
"All storage solutions... should be allowed to perform the key role of providing (previously charged) additional renewable power from a power-purchase agreement. An overly restrictive approach would run counter to the further integration of renewables in the energy system."
A separate letter was sent to commissioners a day earlier by utilities Iberdrola and EDP, and non-profit environmental organisations including Transport & Environment, Bellona and Client Earth, calling for the EU to re-adopt the original version of the Delegated Act, including the hourly temporal correlation and with no grandfathering.
It calls upon the European Commission to give the European Parliament a final text to object to, "rather than basing its decision on various draft versions of the delegated act", while also disputing the scale of the problems that would be caused by hour-to-hour proof of renewable energy sourcing.
"There must be a clear set of rules that, in exchange for significant government support that the renewable hydrogen industry will receive, ensures that renewable hydrogen actually reduces emissions, without pushing gas demand and electricity prices higher," it says.
Curiously, Iberdrola CEO Ignacio Galán is the chairman of the RHC, meaning that he is effectively taking two contradictory positions.
The HE/RHC letter suggests that the EU institutions should work together to create a revised Delegated Act as soon as possible.
"Reducing policy uincertainty now for renewable hydrogen is paramount if Europe does not want to lose global leadership in one of the key solutions of the 21st century," it says. "The renewable hydrogen industry cannot afford to wait another three months to have production rules, nor face a patchwork of national rules... that would obstruct cross-country trade and undermine investments."
The letter — which was addressed to European Commission president Ursula von der Leyen, Czech minister of industry and trade Jozef Sikela (the current chair of the energy council) and Markus Pieper, an energy rapporteur (lead member) in the European Parliament — concludes: "With the above issues tackled, we trust that your ambition for renewable hydrogen can be delivered, making Europe stronger and more resilient with renewables."
Hydrogen Europe v Renewable Hydrogen Coalition
Hydrogen Europe is in favour of all types of clean hydrogen, including blue H2 derived from fossil fuels with carbon capture and storage — and all use cases, including cars and the heating of buildings.
The Renewable Hydrogen Coalition — which was formed by Wind Europe and Solar Power Europe — is firmly against blue hydrogen, and it favours renewable-energy-based electrification wherever possible. It believes that renewable hydrogen — it dislikes the term "green hydrogen" — and its derivatives should be primarily used to replace the existing production of grey hydrogen (made from unabated fossil fuels) and in hard-to-electrify sectors such as heavy industry, aviation and shipping.
This article was updated on October 7 to include information about the non-profit organisations' letter.